Nathan and Myers join Team Maccabi GB as Assistant General Team Managers

Maccabi GB, in partnership with UJIA and the Jewish Chronicle, is delighted to announce the appointments of Andrew Myers and Daren Nathan as Assistant General Team Managers for the 2019 European Maccabi Games in Budapest and the 2021 Maccabiah Games.
Andrew and Daren join Joel Nathan who was recently reappointed as Maccabi GB General Team Manager for the next four years.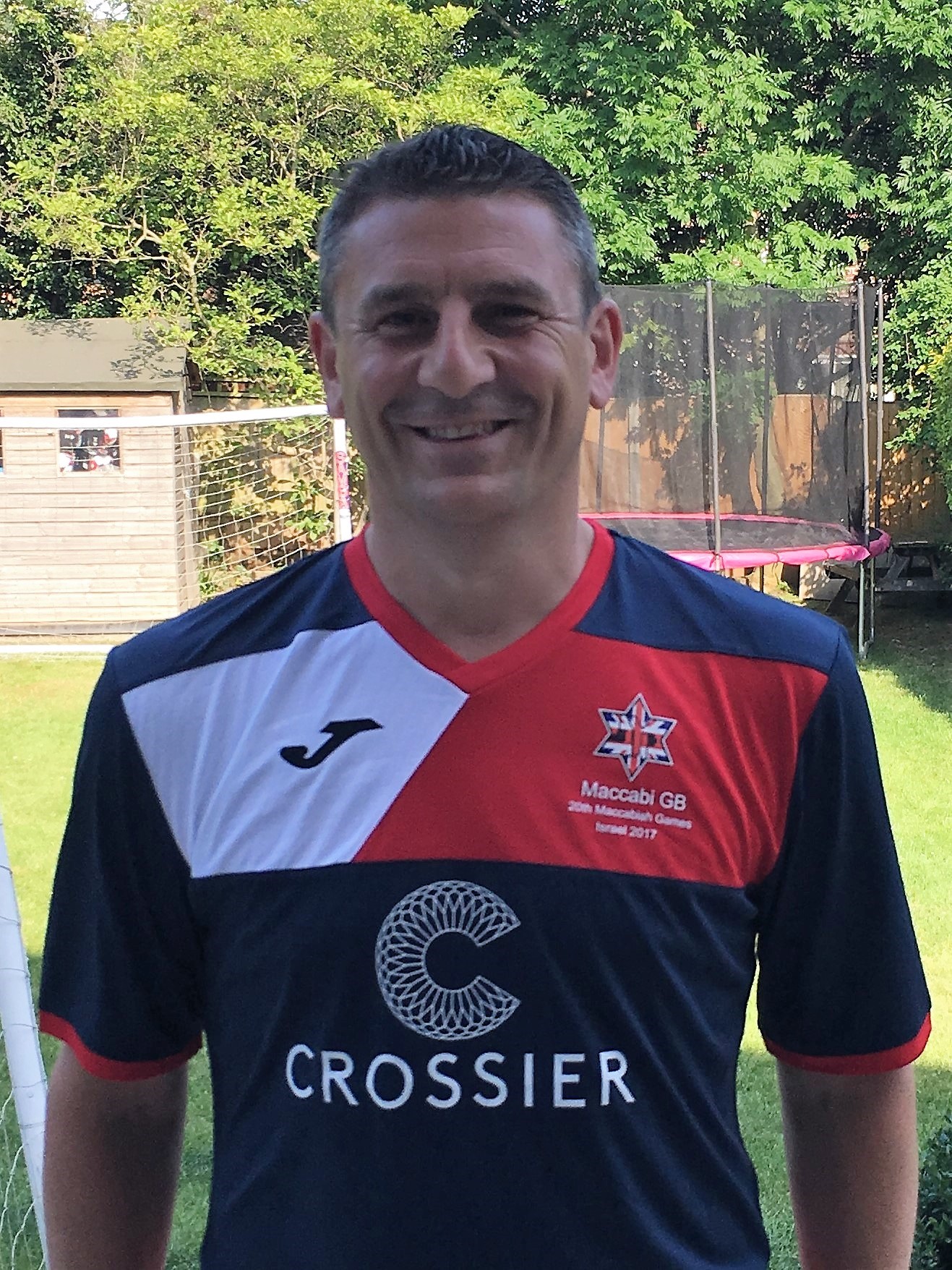 Andrew Myers
Andrew Myers was one of the very first people to set foot in Brady Maccabi Club and in his own words has "lived and breathed the Maccabi ethos ever since". He describes Maccabi as "one of the consistent features in my life." From his early football days at Brady Maccabi, to his 15 years as player and later captain of Wingate and Finchley Football Club, Andrew's football career then moved to London Maccabi Lions, where he is currently Manager of the Under 15's team. Andrew is no stranger to the international sports scene, with his first outing for Maccabi Great Britain taking place at the 1987 European Maccabi Games. He then went onto compete at the 14th Maccabiah Games in 1993, the European Maccabi Games in 1995 and the Pan American Maccabi Games in 2007.
Having never attended a Jewish school, he attributes Maccabi to providing him with his main connection to the Jewish Community and giving him the opportunity to compete and create lifelong friendships, many of which he still has today.
Andrew said on his appointment, "I was so honoured and excited when Joel Nathan approached me to be one of his Assistant General Team Managers. I have known Joel since we were kids and I have represented Maccabi GB alongside him in Amsterdam 1995 as well as having seen just what a great job he did at the last Maccabiah Games. I had no hesitation in saying yes and am so looking forward to working with him and Daren over the next 4 years and to help build a successful framework for all our Team Maccabi GB athletes. The chance to give something back to Maccabi GB and hopefully enable our squads to have the same incredible experiences that we have enjoyed over the years is something I am really looking forward to."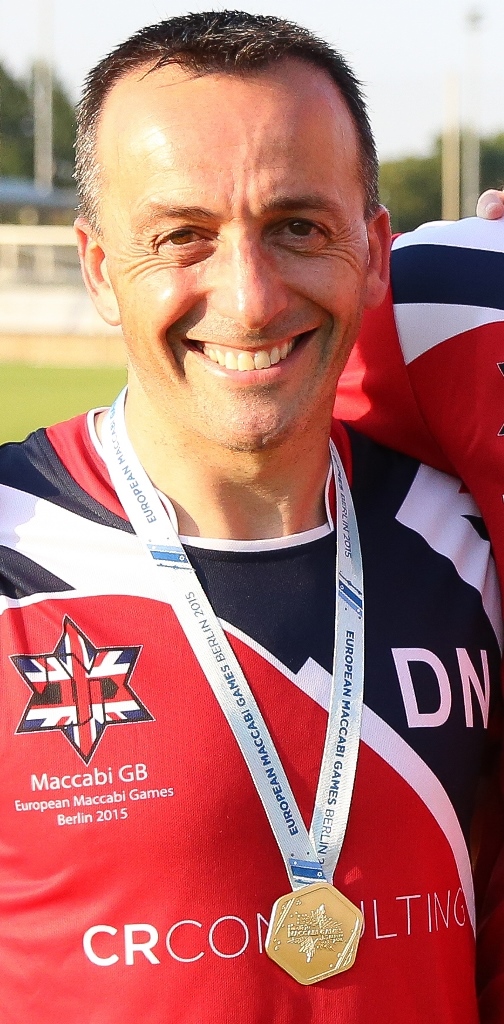 Daren Nathan
Most of Daren Nathan's sporting achievements are in a playing context, but he found his passion for coaching when he entered into the management role at London Maccabi Lions. During his seven years in charge his teams secured two league titles. Daren's achievement culminated in leading the Under 16's Boys Football team to Gold at the 2015 European Maccabi Games in Berlin – his proudest sporting achievement to date. There is no doubt the knowledge Daren will bring to the role will be invaluable.
Speaking on his appointment, Daren said, "It is beyond words to describe how honoured and proud I feel to be entrusted this role by Maccabi GB and to have such a key role in helping Team Maccabi GB prepare for the Games in Budapest and Israel. These tournaments mean so much more than just sports competition. The Games bring together Jewish sports men and women from around the globe and we become united. I want our Team Managers, Athletes and their family's to enjoy their experience as much as I did with my team in Berlin. That happened because of the great support that I received from Maccabi GB's management team and which, I now have the opportunity to give for the European Maccabi Games and Maccabiah Games."
On the appointment, Team Maccabi GB General Team Manager Joel Nathan said, "Having known both Andrew and Daren for many years I could not think of better people to ask to work alongside me as Assistant Team Managers for both the European Maccabi and Maccabiah Games. Andrew has a wealth of Maccabiah experience and that will be a major factor in helping all the squads prepare for the Games and whilst Daren has only managed at one European Maccabi Games, his eye for detail is something I was very impressed with and therefore felt he would be ideal for this role."
He continued, "I know the three of us will work together not only in building on the success of the last two Games but also make sure that we leave no stone unturned as we help prepare the squads for both tournaments so that every Manager, Coach and Athlete has an experience they will never forget."
Maccabi GB is recruiting Junior, Open and Masters Athletes, Sports Chairs, Managers and Coaches and medical professionals across a wide range of sports. To apply visit www.maccabigb.org/emg2019