New Maccabi GB, Resource and ORT Initiative Gives Young People a First Chance
Maccabi GB, in partnership with Resource and Ort Jump, hosted First Chance last week. The event at Bernstein, hosted by Maccabi GB Board Member Daniel Gordon, provided a number of highly talented and motivated young people with the opportunity to gain an insight into the workings of the asset management and broking industry.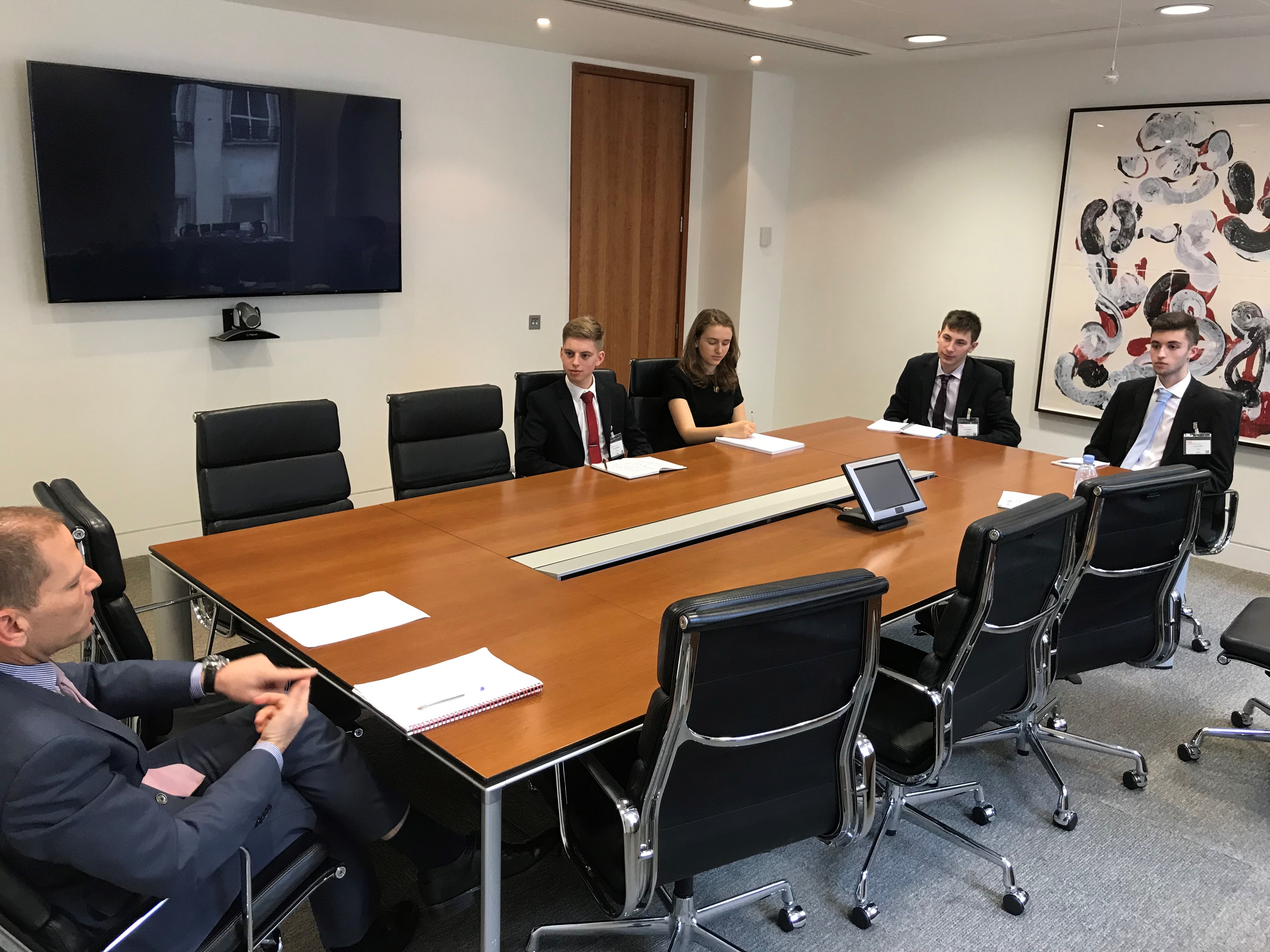 Daniel Gordon with the young participants (above and below)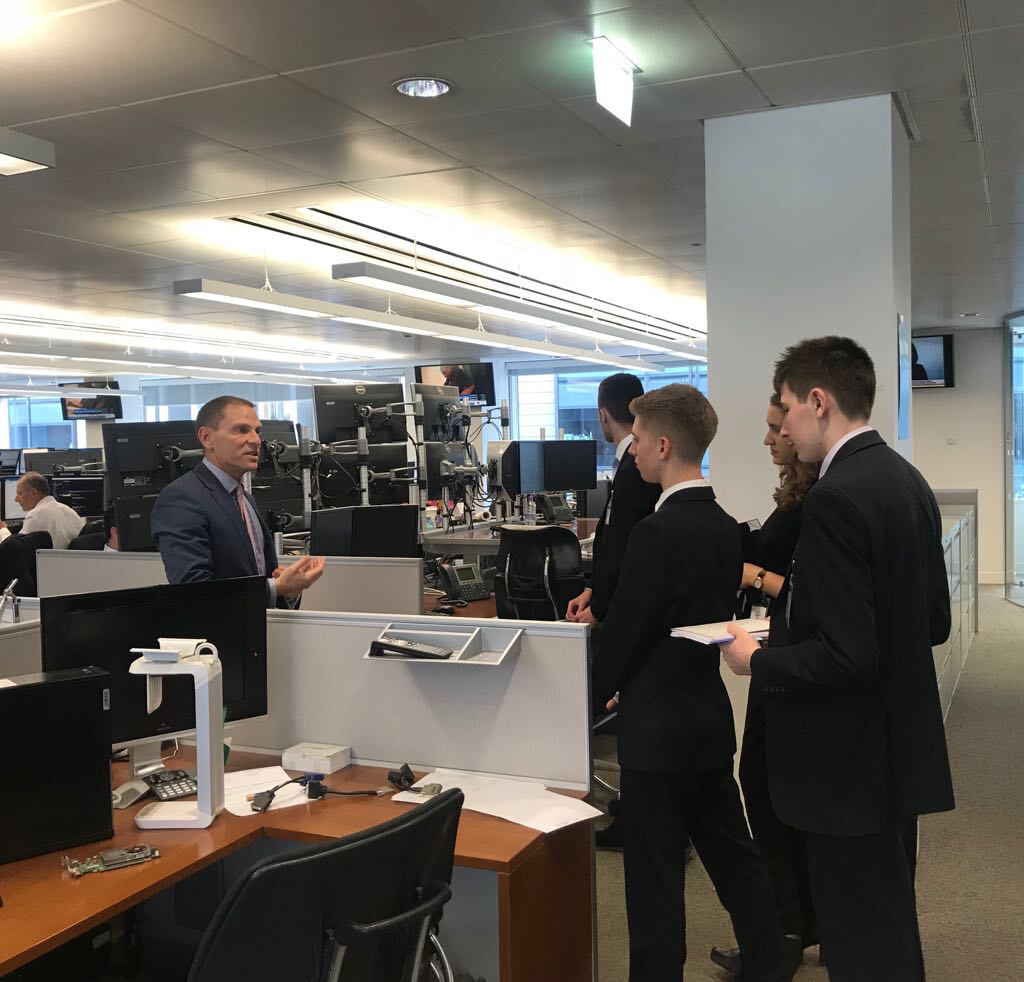 Topics covered an introduction to the finance industry, what drives it as well as advice on the academic path required for entrance. The head of Human Capital spoke to the young people about the best way to present themselves both on a CV and in interviews. The young people then had a chance to sit on the trading desk and observe at close quarters, the working of the traders themselves. They also spoke with various members of the legal compliance support teams whose role it is to monitor the traders and all control functions. The day finished with the young people creating a synthetic portfolio that they will monitor and theoretically manage.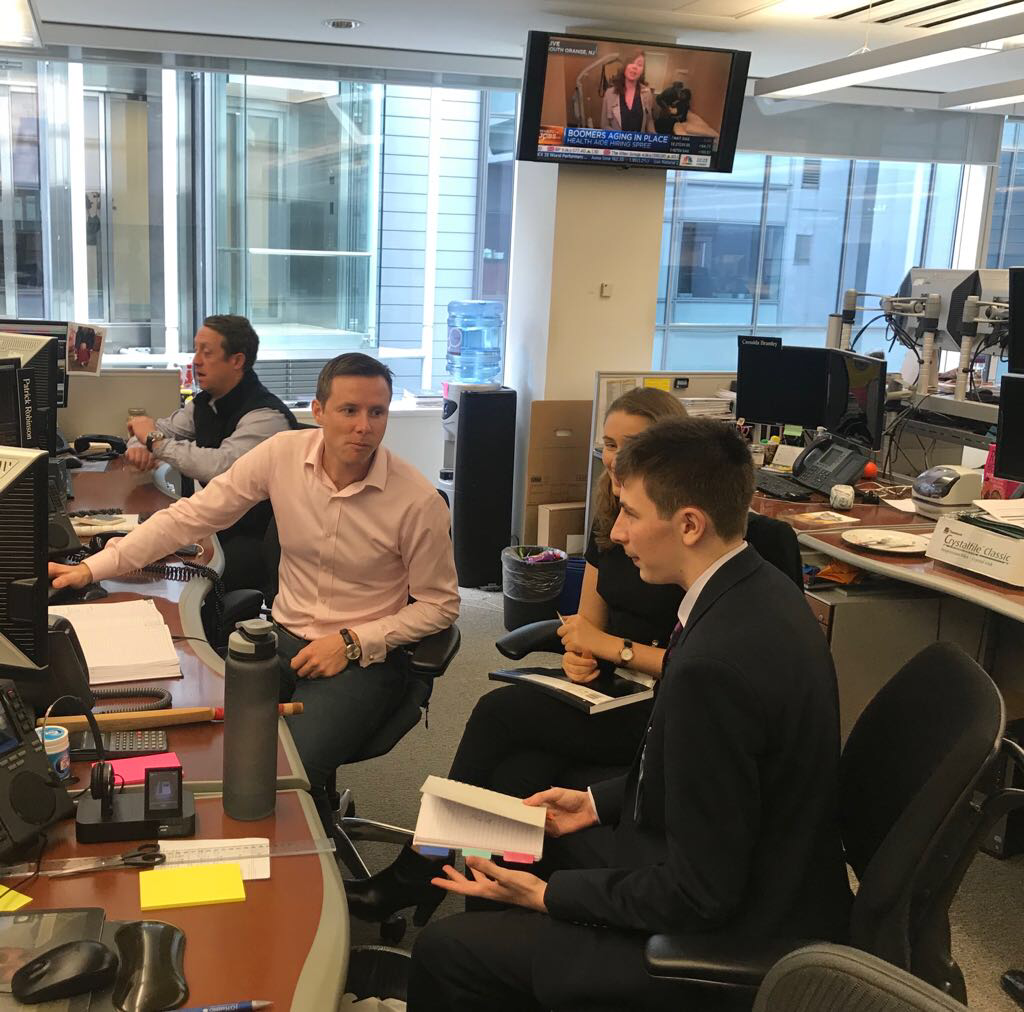 Maccabi GB Board Member and Head of International Trading at Bernstein, Daniel Gordon said, "It is vital that we support the great work that First Chance is doing in providing young people with an opportunity to understand the working of different industries. The group who attended today showed enormous enthusiasm and willingness to absorb all the information given to them and I look forward to running this programme with First Chance again in the future."
David Summers, who participated in the day said, "I would like to take this opportunity to thank Maccabi GB, Resource and Ort Jump for organising the First Chance programme. I thoroughly enjoyed the day and took a great deal from the experience. The chance to work alongside like-minded individuals as well as an industry expert, Mr. Gordon, provided excellent insight into the finance industry. The chance to speak to a practicing sales trader cemented my wish to one day hold said role in a financial services firm. As a member of the pilot group, the day was very well planned and provided valuable insight into my chosen industry. I can't wait to see even more days being advertised for others, which I will of course be recommending to my peers."
Sharon Blass who also took part in the new initiative added, "I wanted to thank Maccabi GB, Resource and ORT Jump for the wonderful and educational opportunity that I experienced today. I found it really useful in helping me to understand how wealth and asset management works, as well as showing me how to enter into the corporate world. The day was not only informative, but entertaining and really well structured."
For more information on Maccabi GB First Chance visit www.maccabigb.org/firstchance