NEW PERSONAL BEST FOR THE 11TH MACCABI GB COMMUNITY FUN RUN
The Maccabi GB Community Fun Run (MGB CFR) lived up to its name as the largest Jewish event in the UK as over 6,500 members of the community descended on Allianz Park Sports Stadium on Sunday.
A fantastic 2,500 people participated in the running events with an incredible 4,000 spectators cheering them on from the stands.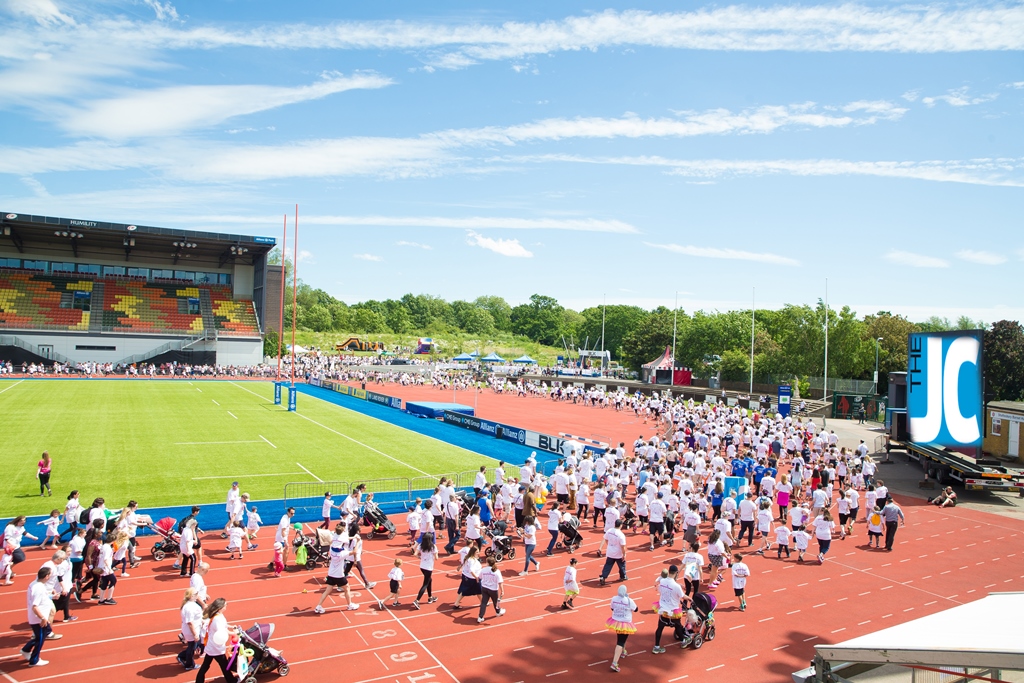 The event, hosted at Allianz Park Sports Stadium for the fourth year in a row, saw 2,200 people pre-register with a further 300 sign up on the day to run, jog and walk for over 75 Jewish charities and school. They took part in five distances – the 10km, 5km, 5km Walk, family favourite 1km and challenging Tri-Run where all three distance are combined.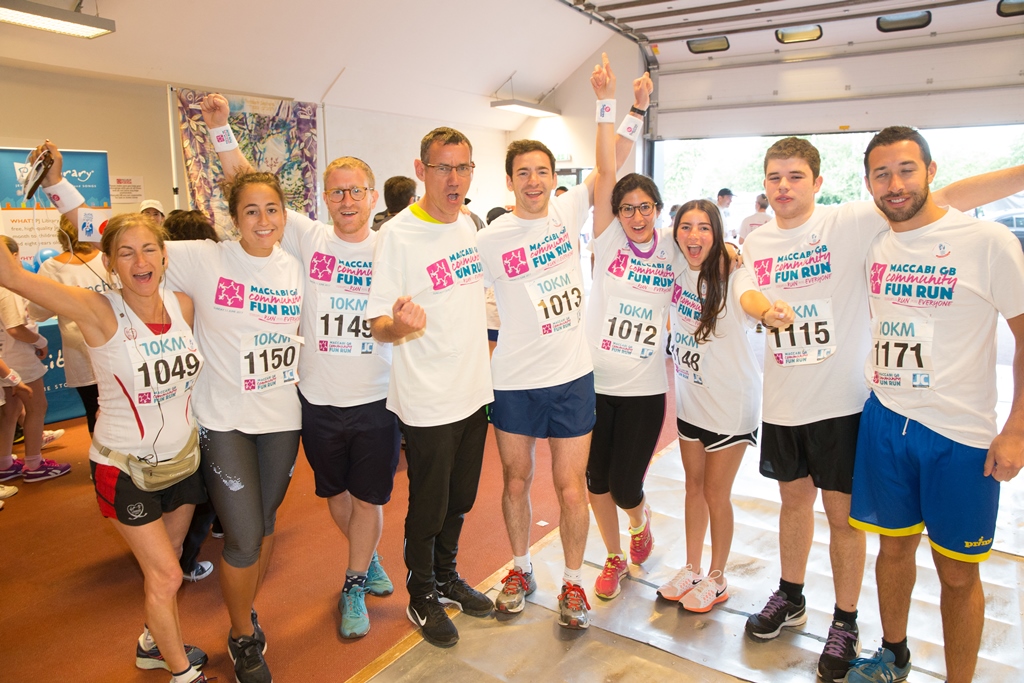 Each distance began with VIP starters who congratulated participants on their efforts of raising vital funds for the communal organisations. Mark Regev, Israeli Ambassador to the UK, set off the 10km distance; Chief Rabbi Ephraim Mirvis launched the 5km and 5km Walk distances; and the Mayor of Barnet Brian Salingar and Matthew Offord MP began the 1km distance.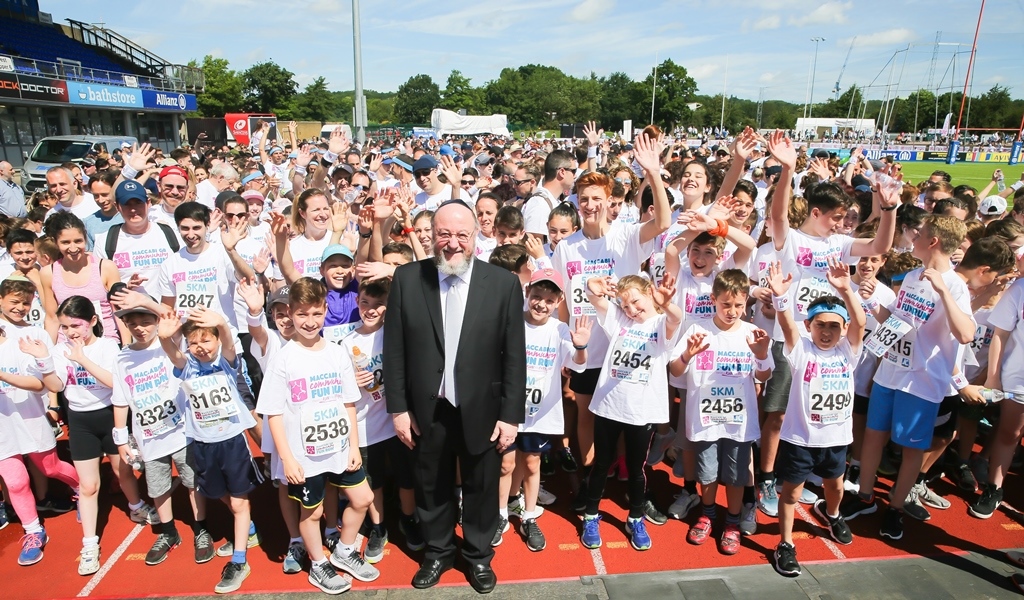 Everyone who took part crossed the finish line on the stadium's athletics track to a rapturous applause and received their official Maccabi GB Community Fun Run medal.
As well as cheering on their family and friends, the incredible 4,000 spectators took part in the Fun Zone which hosted activities for the whole family including bandana making, bungee trampolines and an inflatable assault course. They also discovered more about the charities and schools they were raising funds for by visiting them in the Charity Fair. The Health and Wellbeing Hub was home to The Jewish Chronicle Treatment Tent - a new addition to the MGB CFR - where they received taster sessions and demonstrations from industry experts to help them maintain a healthy lifestyle.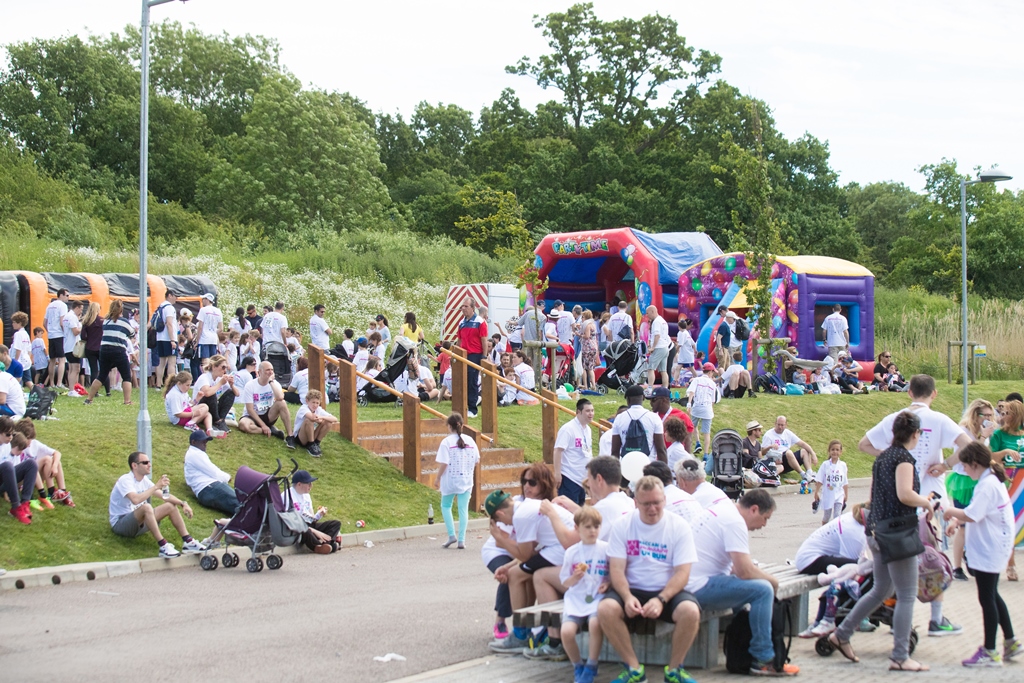 With the 20th Maccabiah Games taking place next month, a highlight of the day came as the crowd gathered to watch as the Maccabiah Torch was shown off in a procession led by Ride for Solidarity motorbikes and Team Maccabi GB Maccabiah athletes.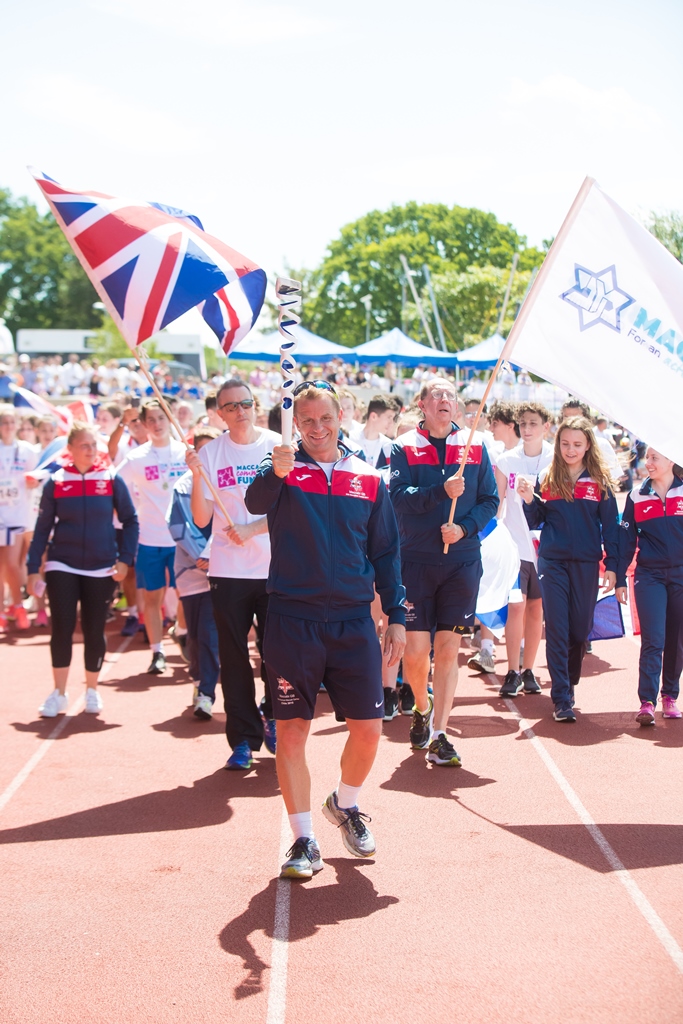 The MGB CFR was part of a worldwide event with 11 other cities set to stage the event this month.
With the final amount still being counted, it is predicted that hundreds of thousands of pounds have been raised across all of the charities and schools. The final figure will be announced in the coming weeks.
Those who finished first in the 10km and 5km events are as follows:
First Female
5KM Rebecca Miller
10KM Claudia Green
First Male
5KM David Stone
10KM Charles Hillman
Full results can we found at www.fullonsport.com/event/
The 75 charities and Schools involved on the day were Aims2Cure, Aish, AJEX, AJR Charitable Trust, AKIM, All Aboard, Beit Halochem UK, Boys Town Jerusalem, British Friends of Rambam Medical Centre, British Friends of Shalva, Camp Simcha, Chai Cancer Care, Chana Charitable Trust, CST, Etz Chaim, GIFT, Independent, Israel Guide Dog Centre, Israeli Dance Institute, Jami, Jewish Agency for Israel, Jewish Blind & Disabled, Jewish Care, Jewish Child's Day, Jewish Deaf Association, Jewish Futures Trust /Jroots, Jewish Volunteer Network, Jewish Women's Aid, JLGB, Jnetics, JNF UK, JW3, Kisharon, Langdon, LEKET UK, Liberal Judaism, London Jewish Family Centre, Maccabi GB, Magen David Adom, March of the Living, Masorti Judaism, Mathilda Marks Primary School, Moriah, My Israel, Nicki's Smile, Nightingale Hammerson, Noa Girls, North West, Norwood, ORT UK, Paperweight Trust (The), Phone and Learn – PaL, PJ Library in the UK, Rambam Sephardi Community, Reform Judaism, Resource Centre, Ride4Solidarity, Rimon Jewish Primary School, Save a Childs Heart, Secondary1st, Shaare Zedek UK, Shabaton L'Menucha, Sinai, Step By Step Kids, Streetwise, Sue Harris Trust, THE LARCHES TRUST LIMITED, UJIA, UK Friends of Schneider Children's Hospital, United Synagogue, World Jewish Relief, Yavneh Schools, Yoni Jesner Foundation, Youth Aliyah Child Rescue and ZAKA
A special thanks go to the sponsors and partner organisations of the Maccabi GB Community Fun Run: CREDO, The Jewish Chronicle, Allianz Park, CST, Squires Estates, Jewish Leadership Council, Jewish Volunteer Network, JW3, Express Vending, Concorde Graphics and West End Travel.
Neil Taylor, Maccabi GB's Head of Sport and Community Partnerships and Event Organiser said, "This was without doubt, the biggest and best Maccabi GB Community Fun Run we have ever held. To break last year's participant and charities record as well as the spectator record is incredible and credit to all the charities and schools involved. It is truly fantastic to see so many of the community come together under one roof."
Maccabi GB's Head of Programmes, Jessica Overlander-Kaye said "We want to thank the 75 charities and schools who were part of this enormous event this year and our amazing sponsors and partners who help make the MGB CFR possible. It is inspiring to see thousands of Jewish people taking an active role in supporting worthwhile, Jewish causes and it highlights the passion we all have in this Community."
Maccabi GB Chairman David Pinnick concluded "It was a pleasure to look at all the happy smiling faces. It was wonderful to behold. This event engages people of all ages and abilities in a non-judgmental Jewish environment. It's a wonderful family fun filled day which epitomises our organisations aim of creating an active Jewish community."
Official photo gallery from the event is available www.maccabigb.org/photo-gallery/