NEW SPORTS AND NEW MANAGERS TO REPRESENT MACCABI GB AT THE JCC MACCABI GAMES 2016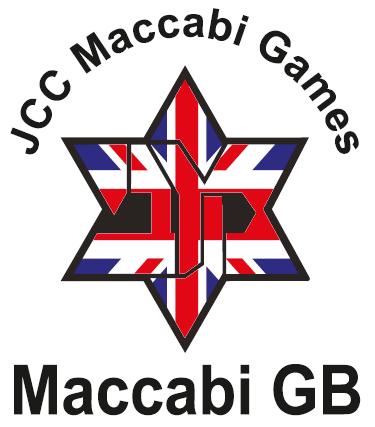 Maccabi GB, in partnership with UJIA and the Jewish Chronicle, is proud to officially announce the Great Britain Management Team for next summer's JCC Maccabi Games in Stamford, Connecticut. The team exhibits a wide range of experienced and fresh faces combined, with five members of the set-up in line to make their managerial debuts at a JCC Maccabi Games.
Amongst the new appointments are Joey Carr, Tamir Grant, Chloe Greenberg, Natasha Kalmanson and Jordan Sapler. They will join Alex Elf, Liam Stein, Sophie Conway, Ben Travers, Natalie Sawdaye, Nicole Sawdaye, Clare Dorset-Purkis and Gilah Samuels who have all attended this event before. The inclusion of the new Managers comes as Team GB, the name of Maccabi GB's International Delegation, will be featuring new, never-before-taken sports teams in August's competition - Golf and Basketball - whilst also welcoming back Lacrosse after a hiatus.
Golf Manager, Carr, will actually be making his third appearance at a JCC Games, but first as a manager. He has a wealth of international experience, having competed in two previous JCC Maccabi Games in 2005 and 2006 where he brought home an abundance of medals. He has also represented Maccabi GB and Maccabi GB Scotland at numerous Maccabiah and European Maccabi Games. Carr will bring his professional golfing knowledge and experience to the young athletes selected in his squad.
Jordan Sapler will be joining the already successful JCC Manager Stein who, in his three years as part of the Delegation, won numerous Gold medals overseeing the Track and Field squad, whilst repeating the feat for the U14 Boy's Football Team last summer. Sapler, a Maccabi GB Qualified Sports Coach and Redbridge Jewish Care 'A' centre back, will be the coach of the U14 Boys Football Team, which Stein will manage.
Nicole Sawdaye is going back to her roots as the Lacrosse manager. Her success with last year's Girl's Football Team has put her in good stead for Stamford. Her focus will be on improving on two years ago where Team GB won their first ever Lacrosse game at a JCC. Her first appointment is Natasha Kalmanson, an experienced lacrosse coach who knows the game like the back of her hand. With the combined experience of Kalmanson and Sawdaye in the States, they will be looking to take British Lacrosse to the next level.
U16 Girls Football's newest member is Chloe Greenberg, a keen footballer and a previous JCC player herself. Greenberg will be setting her standards high as she knows the quality that the US & Canada produce. A former Brighton and Hove Albion coach, Chloe will fulfil the same role under manager Alex Elf to hopefully bring home the first ever medal for Great Britain in this category.
The final new Manager to be included is Tamir Grant. Tamir will look to pick a strong U16 Boys Basketball squad to compete against the much-fancied Americans and Canadians. Grant is an experienced Basketball player and coach. He has been involved in Maccabi GB for many years, managing the U18 Boys Basketball team to their first ever victories at an International Jewish Games when he took the side at the 19th Maccabiah Games in 2013.
Joining Stein, Elf, and Nicole Sawdaye as returning JCC Maccabi Games coaches are Natalie Sawdaye (Swimming), Sophie Conway (Tennis) and Clare Dorset-Purkis (Dance) all of whom were influential in helping to bring back an incredible 79 medals to the UK. Ben Travers will continue his role as the squad's Welfare Manager. His attention to detail and care for both the athletes and managers is second to none. For the second year running Gilah Samuels has been appointed as Team GB's JCC Maccabi Games Delegation Media & Communications Officer to report on the squad out in America.
Overseeing the whole Delegation will be Ian and Janice Aarons, who were appointed in November. Assisting last year's Heads of Delegation gave Ian and Janice an insight in to JCC Maccabi life and how memorable the experience is for young, Anglo-Jewish athletes and managers.
The full list of Managers can be found below:
Delegation Heads: Ian & Janice Aarons
Welfare Manager: Ben Travers
Media & Communications: Gilah Samuels
U14 Boys Football: Liam Stein & Jordan Sapler
U16 Girls Football: Alex Elf & Chloe Greenberg
Tennis: Sophie Conway
Swimming: Natalie Sawdaye
Dance: Clare Dorset-Purkis
Golf: Joey Carr
Basketball: Tamir Grant
Lacrosse: Nicole Sawdaye & Natasha Kalmanson
Co-Head of Delegation, Janice Aarons, spoke about Maccabi GB's JCC Managerial appointments, "We are extremely pleased with the Management Team. It's a strong group, made up of quality across the board. Together with experience and maturity, from those who have been before, and new additions, who are enthusiastic and excited to experience the JCC Maccabi Games for the first time, they all have one goal and one aim in mind - to make these the best Games filled with a fun and social experiences for all our young athletes."
Ian Aarons gave his views on why the JCC Maccabi Games are so important, "It [the JCC Games] brings together young, Jewish athletes from around the world and gives them what is probably their first experience of an International Games. We believe it is important for participants to enjoy sporting, social and Jewish experiences and we believe 2016 will be just as memorable as previous years."
Janice added, "We are still recruiting for a Table Tennis Manager, so we encourage anyone who feels they could lead an International Sports Team to apply asap."
The JCC Maccabi Games are a chance for young athletes, aged 13-16, to represent their country in America in a sporting environment, whilst experiencing social and cultural programmes with other young Jewish people.
The official athlete squads will be announced in the coming weeks. For further details visit www.maccabigb.org/jccgames.