PADDLE POWER FOR JEWISH PLAYERS AT MACCABI GB'S COMMUNITY TABLE TENNIS DAY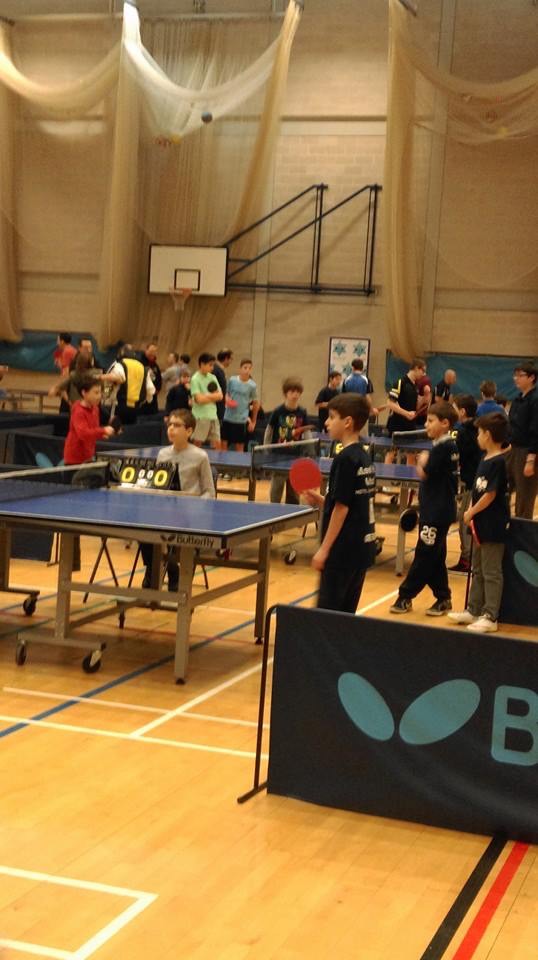 Maccabi GB (MGB) served a sporting event to remember on Sunday as Jewish Table Tennis enthusiasts of all ages and abilities swung into action at the MGB Community Table Tennis Day.
Held for the first time at London Academy, Edgware, it was run alongside the National Shul Table Tennis League (NSTTL) Championships and was hosted as a taster session for Table Tennis enthusiasts and novices alike.
As part of Maccabi GB's 'Sport for Everyone' & 'Sport, Health & Wellbeing' Programmes, Community Table Tennis is one of a collection of annual events aimed at encouraging Jewish people to get involved in sport, health and wellbeing activities, regardless of age, ability or how often they currently exercise.
As well as the tournament and taster, participants got to witness an exhibition match from two top table tennis players and recieve one-on-one coaching. In total 220 people took part in both events throughout the day.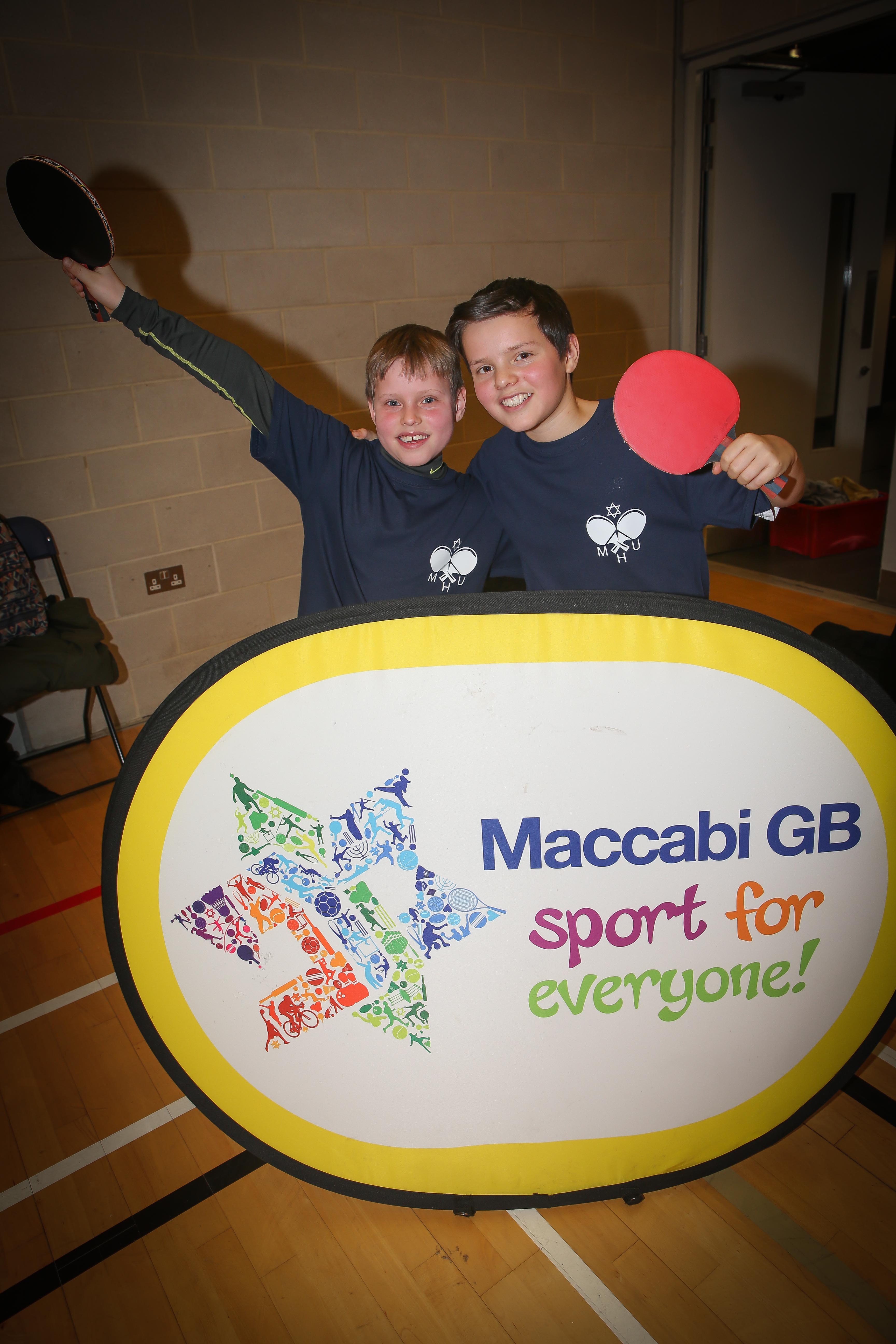 Speaking about the Community Table Tennis Day, Maccabi GB Event Coordinator, Janice Aarons said, "It's apparent from this event, and others throughout the year, that Table Tennis is extremely popular within the Community! That is one of the reasons we aim to host events like these – so that Jewish people can stay active doing something they enjoy. What was probably most pleasing is that we are really seeing a wider range of participants than ever before – from grandparents playing alongside their grandchildren to people who haven't even played the sport before. It's clear more and more members of the Community are concerned about sport, health & wellbeing.
"The NSTTL was also hugely successful and we were delighted to work closely with Adam Black who was instrumental in planning, organising and running that side of event. With Adam overseeing Team MGB's European Maccabi Games Table Tennis Team, and Jeremy Banks overseeing the sport as a whole for Maccabi GB, we are encouraged by the progress of Jewish ping pong."
More information from the NSTTL Championships to follow...
PHOTOS FROM THE EVENT NOW IN OUR PHOTO GALLERY
For up-coming Maccabi GB events, visit www.maccabigb.org/programmes-events