PEDAL POWER FOR MACCABI GB'S MACCABIAH GAMES CYCLE SQUAD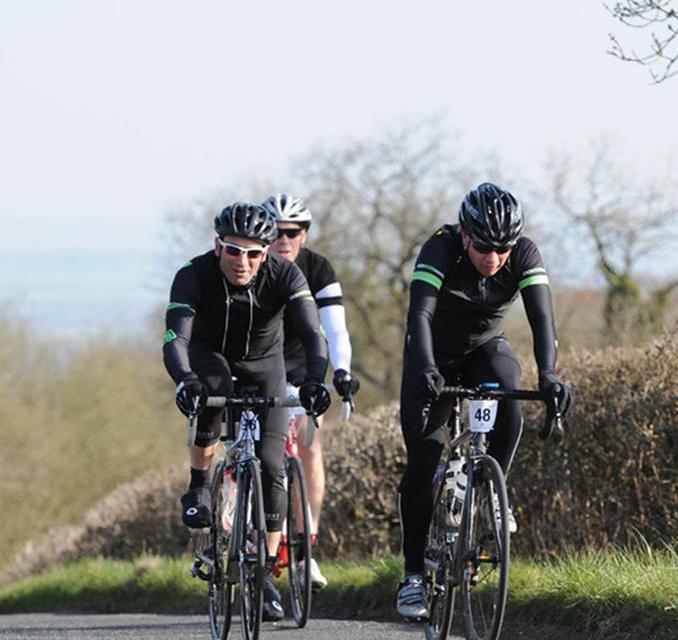 Maccabi GB, in partnership with UJIA, are proud to officially name the Team GB Cycle Squad for the 19th Maccabiah Games. Seven athletes will be representing the Open side, with one athlete named for the Juniors.
There are a number of Maccabiah debutants in the team. However, many of those who are competing in Israel have a wealth of cycling experience between them having competed in events across the UK and Europe.
Hoping to channel the squad's experience at the 19th Maccabiah Games will be Maccabi GB Cycling Chairman, Clifford Baker, who won a silver medal in Israel in 2009. Helping him oversee the group will be Guy Elyahou as Team Captain. Another rider who is familiar with top competition, Guy Elyahou races at the Herne Hill Velodrome and finished 100th in his age category at the Semi-Pro 2012 Haute Route race – a 7 day trans-alp stage race.
The squad recently completed one of their warm-up events for the Maccabiah Games by racing in the 130km Princes Risbourogh Sportive. A hilly and technical course in the Chilterns, the road surfaces were dreadful after the lengthy British winter, which made some of the fast descents incredibly risky. The team were on target for a Gold Standard overall, having averaged around 30kph for the challenging ride. Unfortunately, a series of punctures on the dreadful road conditions relegated the squad to the Silver Standard – still an impressive finish.
Speaking about the expectations for his squad, Team Captain Guy Elyahou said, "I am looking for the entire squad to enjoy the unique experience of the Maccabiah Games. I have told the boys to do the best that we can as a squad and as individuals, be excellent to each other and towards the other participants. I want us to enjoy every moment and especially promote it for the Juniors. The reality is that cycling can be a lottery with 'technicals' and crashes that can unfairly eliminate riders - just consider Bradley Wiggins crashing out of the Tour de France in 2011!".
He continued, "The Princes Risbourogh Sportive warm-up was a great showing by all the squad, highlighting our tremendous strength in depth. We had finishing times that would have many of the strongest riders challenging for top honours. It all bodes well for Israel this summer".
The full list of cyclists can be found below:
Jonathan Koslover
Ashley Fulton
Howard Bentwood
Warren Phelops
Bob Moryoussef
Marc Gordon
Joseph Wagman (Junior)
Guy Elyahou (Team Captain)
For more information on Maccabi GB Cycling visit www.maccabigb.org or call 0208 457 2333.