REFORM JUDAISM REMAIN THE BRIGHTEST COMMUNAL ORGANISATION AT MACCABI GB INTER-CHARITY QUIZ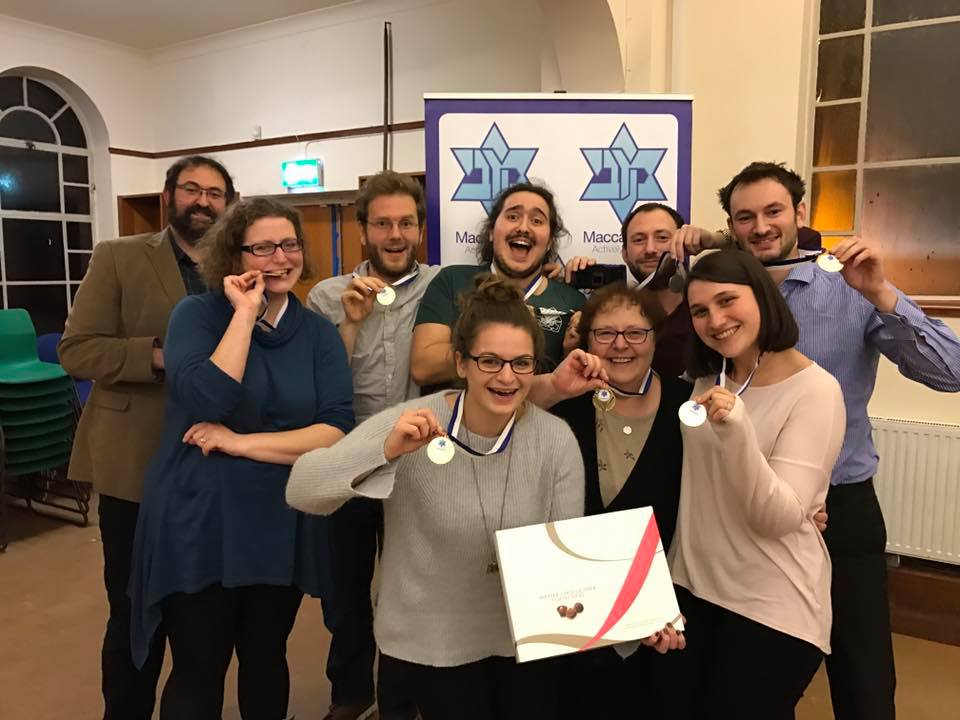 With many Jewish people around the community expected to be crowding around a chanukiah next week, lighting the candles for Chanukah, it is usually the Shamash which is the brightest thing this time of year. However the Reform Judaism showed that they were the Community's bright sparks as they won the annual Maccabi GB Inter-charity Quiz Night for the second year in a row.
The nine-person team triumphed over six other communal organisations to claim the title of 'Smartest Jewish Charity'. The Jewish geniuses in attendance had to answer questions on a range of topics including Food, Israel, Sport, Music, General Knowledge and, Israel. The CST did themselves proud by taking the Quiz's Runners-up accolade.
The real impact of the event was the number of charity workers who donned their thinking caps to unite for an evening of fun and food as 80 participants attended the evening at The Sternberg Centre in Finchley.
Speaking about the Inter-charity Quiz, Maccabi GB Event Coordinator, Valerie Parnes, said, "For many years now MGB has built strong relationships across the Community and aimed to work closely with as many Jewish charities as possible. This Quiz was a great opportunity for the staff of different communal organisations to come together, network and socialise in a relaxed environment. The staff and volunteers of the charities work tirelessly throughout the year for a number of incredible, Jewish causes and it was lovely that we could all let our hair down for one night, celebrate the upcoming Chanukah Chag and have fun together. Due to the success and positive feedback from this event we are really looking forward to repeating it next year."
Special thanks must go to all the charities who took part including All Aboard, CST, JAMI, Jewish Volunteering Network, JW3 and Reform Judaism.