Reuben and Schindler Selected to Chair Team Maccabi GB Football

Maccabi GB, in partnership with UJIA and the Jewish Chronicle, is proud to appoint Dan Reuben and Danny Schindler as Joint Chair of Team Maccabi GB Football for the European Maccabi Games (EMG) in Budapest next summer.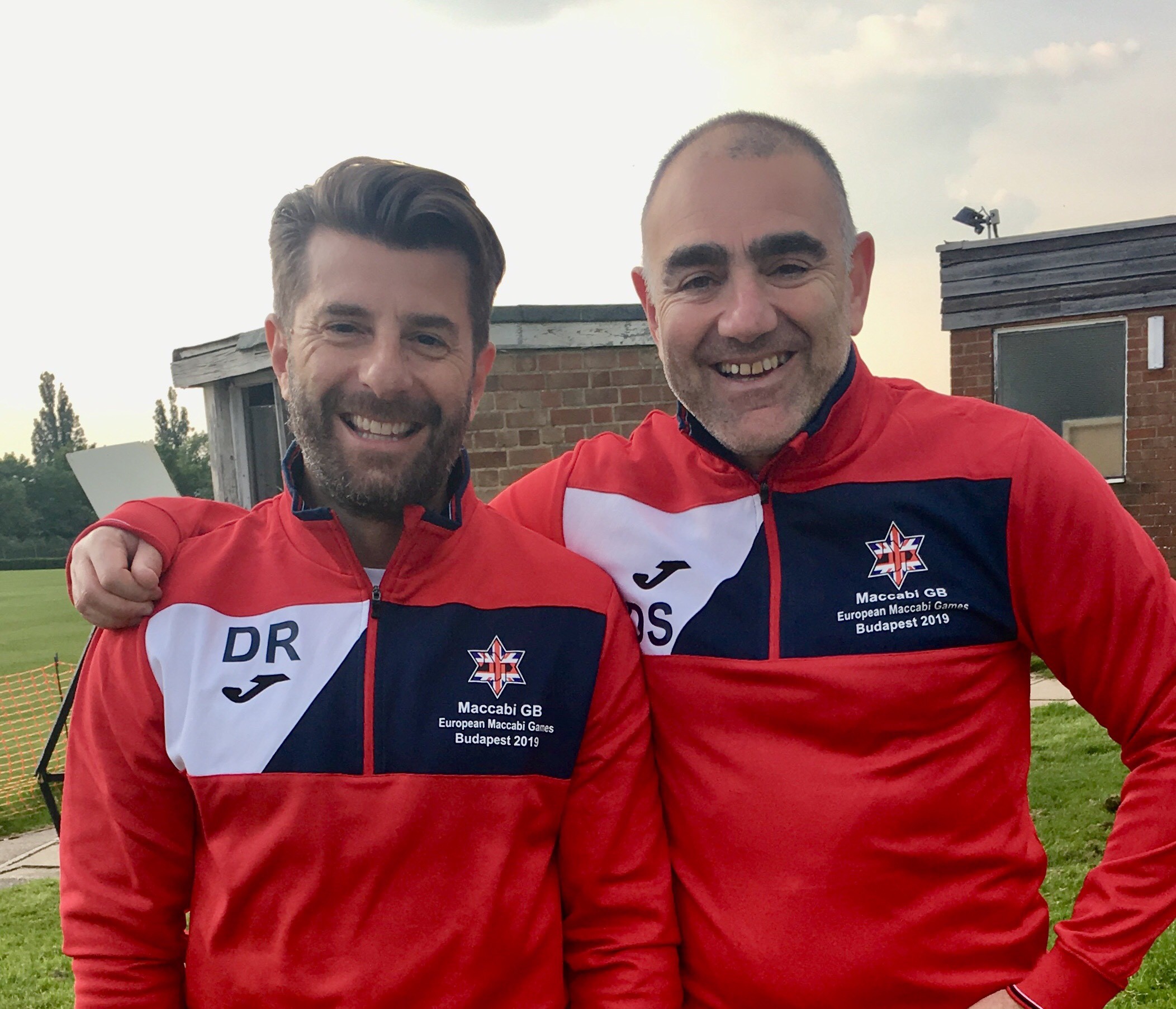 L-R: Dan Reuben and Danny Schindler
Reuben, who started at Kinnor, has spent the last twenty four years at London Maccabi Lions. Before this, he enjoyed a short spell at Brady Maccabi and then a fantastic seven years at Wingate & Finchley. He possesses a plethora of experience having represented Maccabi Great Britain at seven international games winning an incredible five medals in the process. Most recently Dan was Joint Manager for the Masters Over 45 Football squad at last year's Maccabiah Games in Israel.
Schindler's first international games experience with Maccabi GB came as an Open Footballer at the 1991 European Maccabi Games. Since then Danny has won an impressive four gold medals representing Maccabi Great Britain eleven times, including last summer's Maccabiah Games as Joint Futsal and Football Chair. Growing up he played for Kenton Maccabi and Wingate & Finchley FC before making the switch to London Maccabi Lions in their inaugural year.
Speaking about the appointment, Reuben said, "Maccabi has shaped my life having represented Jewish clubs for nearly 35 years as either a player or manager. Some of my greatest memories have undoubtedly come from international games with Maccabi GB so when the opportunity to work alongside my good friend and former teammate arose, I felt it was only right that I continued to 'do my bit'. We are excited to be working with terrific managers and coaches to ensure we give the athletes as close to a professional setup as possible."
Schindler continued, "We are looking forward to what we know will be a successful Games both on and, just as importantly, off the pitch. Our managers will be instilling into their squads what it means to represent British Jewry; to play with passion and pride, but to compete surrounded by the "Maccabi" spirit. However, all the players will equally understand the importance of immersing themselves into "the Games" and to enjoy everything it has to offer in order to ultimately make memories and friendships that will last a lifetime."
Team Maccabi GB is recruiting for Football players to represent Great Britain at the European Maccabi Games 2019. To apply visit, www.maccabigb.org/emg2019