ROSH PINAH SCHOOL MAKES A SPLASH AT THIS YEAR'S SIMCHAT HA'MAYIM SWIMMING GALA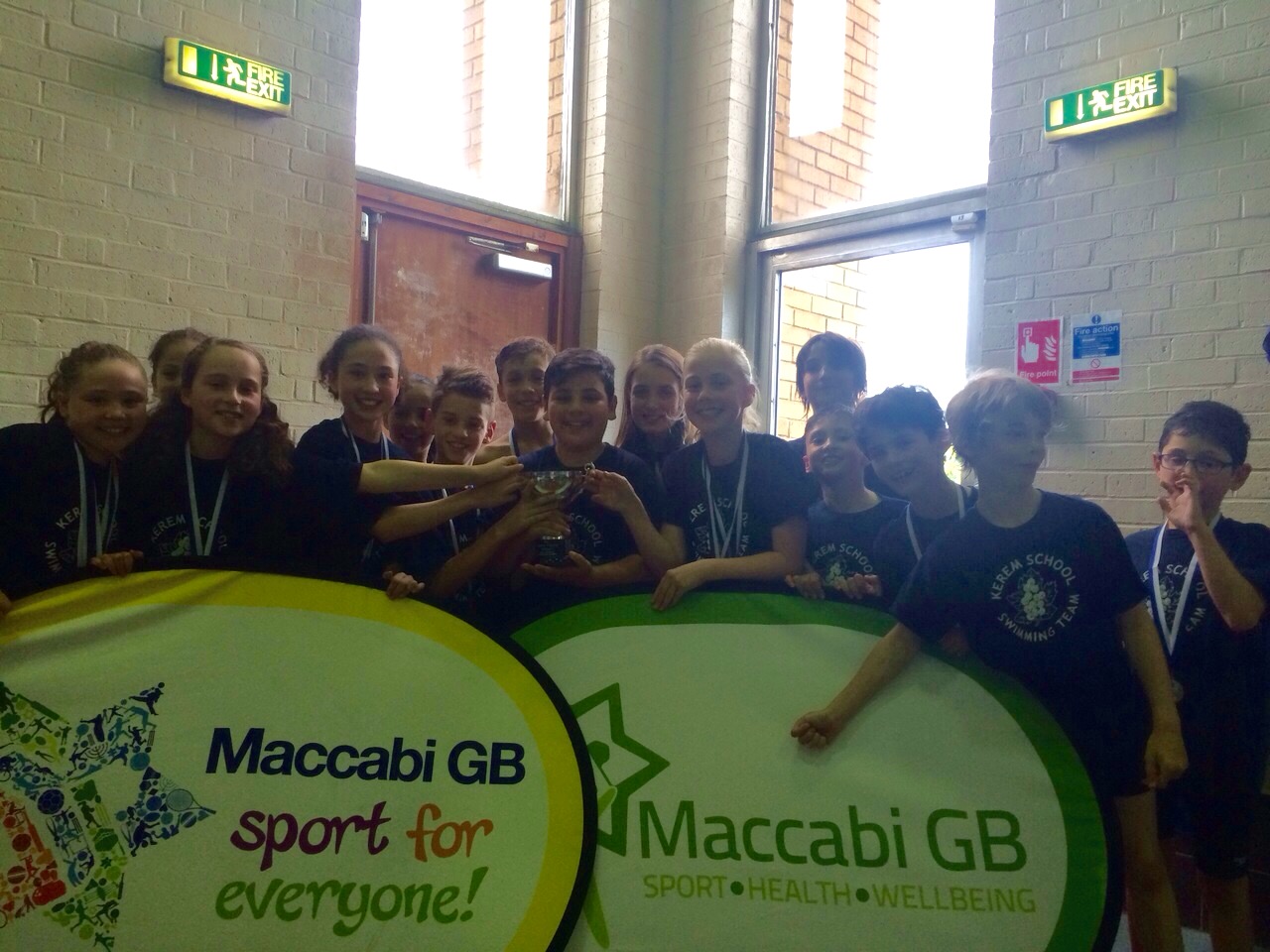 Rosh Pinah came away as 'Overall Winning School' at the Maccabi GB Simchat Ha'mayim Swimming Gala 2014 winning three out of the four categories available.
Once again held at Barnet Copthall Swimming Pool, Mill Hill, the event engaged eight Primary schools from across the Community including Sinai, Rosh Pinah, MMK, Kerem, Independent, Wolfson Hillel, HJPS and North West. Each school brought a squad consisting of both boys and girls aged between eight and eleven years old. In total, 150 young people took part in the event, who were well-supported by over 150 parents.
The event was a huge success with all participants enjoying themselves and showing some fine swimming ability. No doubt there were some future Team Maccabi GB stars in the pool.
Speaking about the Simchat Ha'mayim Swimming Gala, Maccabi GB Sports Coordinator, Jordan Sapler, said, "This year's Simchat Ha'mayim Swimming Gala was a fantastic success. Always popular within our Community's Schools it really helps to introduce swimming competition to young, Jewish children and ingrain the fun element along with the competitive side. To have eight schools and 150 swimmers take part is testament to the popularity of the sport at grassroots level and Maccabi GB will do all we can to ensure that these participants will always have an outlet each year to take part in events such as this."
Full list of winners:
Overall Winning School: Rosh Pinah
Winning Girls Team: Rosh Pinah
Winning Boys Team: Rosh Pinah
Winning Small School: Kerem