SCHINDLER & GREEN COMBINE 40 YEARS OF TOURNAMENT EXPERIENCE TO CHAIR TEAM GB FOOTBALL AT THE MACCABIAH GAMES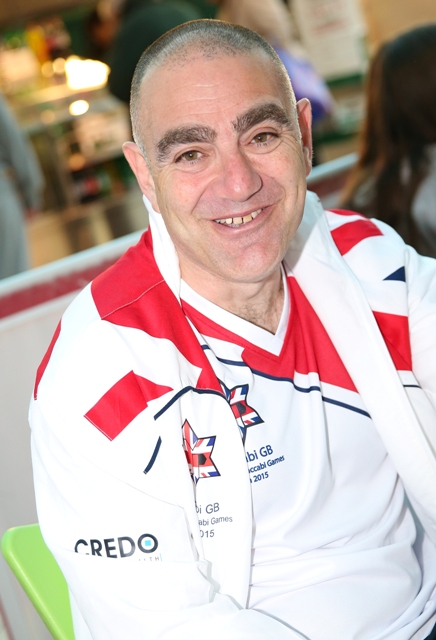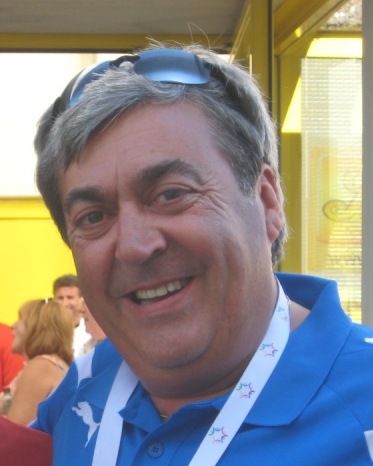 Maccabi GB, in partnership with UJIA and the Jewish Chronicle, has officially announced that Danny Schindler and Brian Green – two men who combine over 40 years of Jewish International sports experience – have been chosen to Chair Great Britain's Football and Futsal sports at the 20th Maccabiah Games in 2017. Schindler will oversee Open & Masters Football and Futsal with Green responsible for the Junior categories of both sports.
Since his first appearance at an International Maccabi event – as an Open Footballer in the European Maccabi Games (EMG) 1991 in Marseilles - Danny has attended 10 major, Jewish tournaments as player, coach, manager, Sports Chair and parent. Having grown up playing for Kenton Maccabi, he went on to play for Wingate & Finchley FC for a decade before joining London Lions in their inaugural year. His commitment and dedication to the club has been evident as he remains a constant fixture, still playing for the Master's side and enjoying a four-year-stint as Chairman of the Junior Section. Danny is highly decorated as both a manager and athlete. He has won 3 Gold Medals as a player at numerous Maccabiah and European Maccabi Games and in 1999 he coached the Gold-winning Open Football team in Stirling at the EMG. Most recently he was Chair for the Junior Football and Futsal teams during the European Maccabi Games 2015 in Berlin where Team GB returned with 3 Gold and 1 Silver medals.
Similarly to Danny Schindler, Jewish Sport has been a permanent fixture in Brian Green's life. He is well-known for his involvement with Maccabi GB's young athletes, having overseen six consecutive JCC Maccabi Games as Team GB's Head of Delegation. The tournament, for young athletes aged 13-16-years-old, is known for nurturing Great Britain's next generation of sports stars. Green has a talent for nurturing Junior athletes and Managers. He was Maccabi GB's Junior Team Manager at the European Maccabi Games in Rome (in 2007) and Vienna (in 2011), Junior Team Chair at the EMG in Berlin (in 2015) and two-time Junior Football/Futsal Chair at the Maccabiah Games (in 2009 and 2013). Israel 2017 will make it a hat trick in this role.
Danny Schindler spoke about his appointment and his plans for his managers and players, "Having been involved with the Maccabi Movement most of my life, it is an honour to be involved at a senior level for Team GB for the Maccabiah Games next year. I see it as a real opportunity to give something back to the organisation. We are putting together a fantastic set of managers who will ensure every player gets the full 'Maccabiah experience' both in the buildup and at the Games themselves. From Open to Masters and, hopefully this year we will be taking an historic Women's team, there is a perfect combination of sport, Israeli cultural, Jewish experiences and opportunities to make Jewish friends from around the world. It will be something very special to be part of and I urge people to apply for their respective teams."
Brian Green spoke about being appointed and his medals aims for Great Britain in Israel, "'I am delighted and privileged to be appointed Junior Football/Futsal Chair once again and hopefully we can follow up on the outstanding results of the last Maccabiah Games in 2013 where the sports achieved a Gold, Silver and Bronze in three of the four categories. This time we will also be taking an U18 Girls Football Team and with the fantastic Management team that have been appointed in all the squads I am very confident we will return with five medals".
Applications for players for all Team GB sports can be found by visiting www.maccabigb.org/maccabiah-games or call 0208 457 2333
See the latest trial dates for Team GB
Sign up to the Maccabi GB Newsletter to hear all about our latest news and upcoming events first - just email enquiries@maccabigb.org