Sinai shine at latest Maccabi GB & Jewish Chronicle School Sports Tournament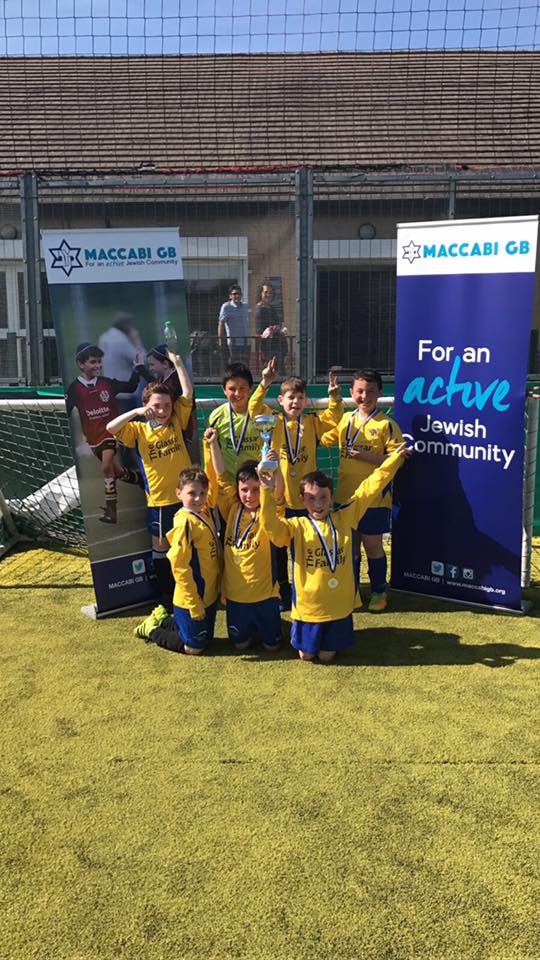 The latest Maccabi GB (MGB) & Jewish Chronicle (JC) School Sports Tournament took place on Wednesday welcoming over 250 young people to Mill Hill Powerleague.
In total a fantastic 15 Primary Schools attended the day, bringing with them 28 teams to compete for the Year 3 and 4 Mixed Football crown. After a tense final with end to end action, it was Sinai who took home the Gold beating Independent 1-0.
Maccabi GB School and Sports Coordinator, Jordan Sapler, said, "It's brilliant to continually engage this amount of young people in sport, health and wellbeing. It shows the community are actively show an interest in staying fit and healthy. Mazel Tov to all those who played today, congratulations to our winners and, of course, we want to thank the Schools for getting involved."
For a full list of Community Schools Sports Tournaments and events visit www.maccabigb.org/programmes-events.