STUART GREENBERG APPOINTED PRESIDENT OF EUROPEAN MACCABI CONFEDERATION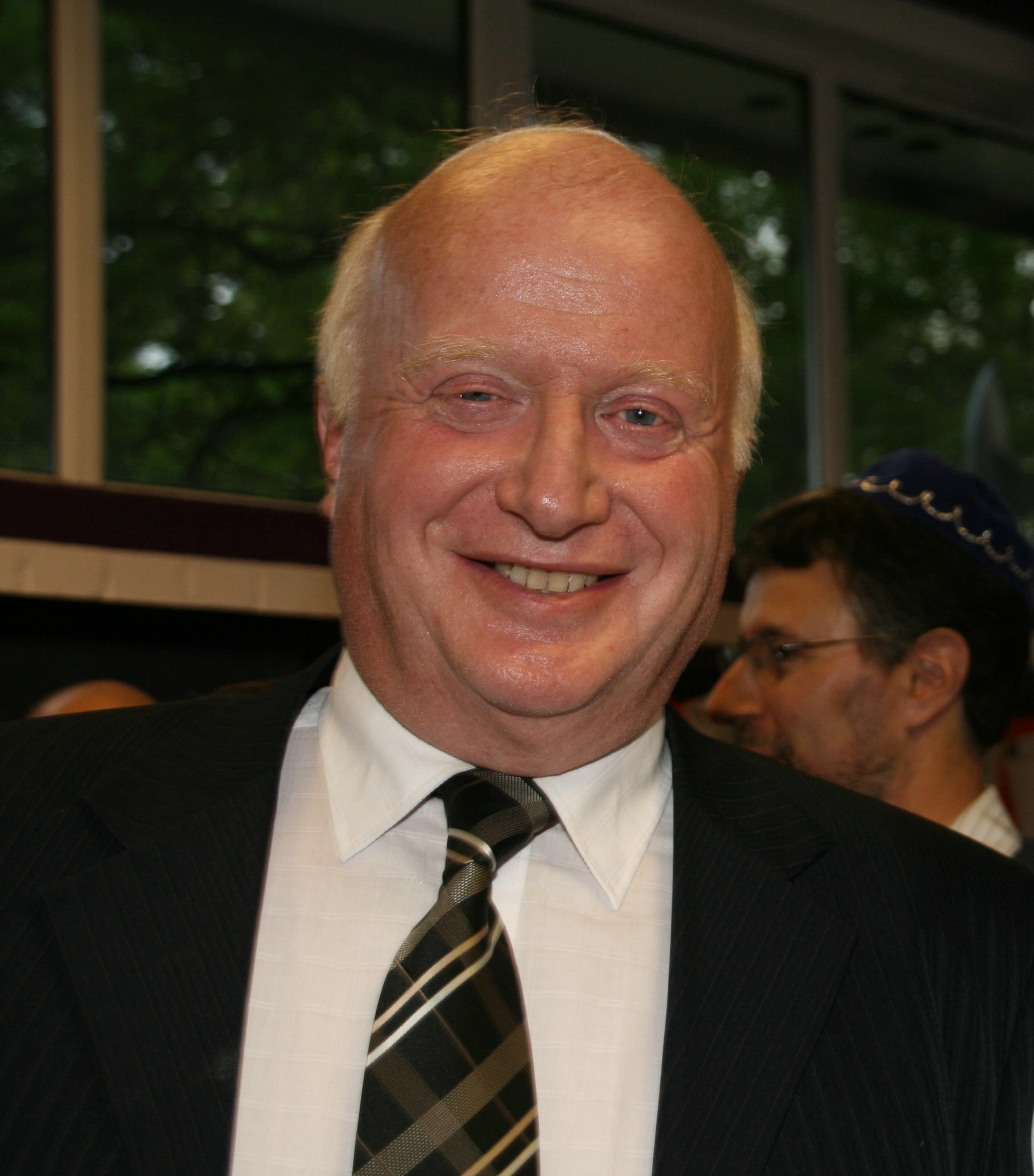 Stuart Greenberg – one of the Maccabi GB's (MGB) most respected, active and longest-serving members – has been appointed as the President of the European Maccabi Confederation (EMC) which oversees the Territorial Organisations (TO's) of the Maccabi Movement in Europe. The decision was made at the EMC 2015 Congress in Budapest which is currently taking place.
Maccabi GB's Vice President Stuart, whose role begins with immediate effect, is steeped in Maccabi and Jewish sporting history, having been involved in the Movement for over 50 years. His first foray into Jewish sport was via Table Tennis and, having been highly nationally-ranked, he represented Great Britain at a number of Maccabiah and European Games, winning a hatful of medals across his sporting career. He repeated the feat as a Manager at numerous Jewish Games, winning medals again in Israel and across Europe.
His affiliation with MGB, and passion for the wider Jewish Community, was never more prevalent when he oversaw twelve Maccabi GB Challenge Tours of Israel with his wife, Aviva. The pair were the driving force of the initiative, which caters for young members of the Community with learning difficulties and mirrors the standard Israel Tour, from its inception and is still one of the shining lights of Maccabi GB's plethora of fantastic programmes in the UK and beyond.
Stuart is just as active in the Boardroom as he is taking an international tour group. Previously a Chairman of MGB, he has served on a number of committees at grassroots and executive levels and is currently a Chairman of the Yakir Committee and the Masters' Maccabiah Committee for the forthcoming 20th Maccabiah Games in Israel in 2017. He is also a member of the European Jewish Parliament.
Additionally, he is greatly proud of his family's sporting history. He and Aviva's three children have all represented Great Britain at European Maccabi and Maccabiah Games and they have given them six wonderful grandchildren.
Speaking as he took up his role as EMC President Stuart said, "Having been involved in the Maccabi Movement for almost more years than I can remember, it is a privilege and honour to be appointed as President of the EMC. Rest assured, I will continue to serve Maccabi and the European Maccabi TO's in the most productive way. I will endeavour to represent the EMC to the best of my ability and thereby ensure that the Confederation is viewed in the highest esteem throughout Maccabi World Union [the head of the Maccabi Movement].
"I know that Motti Tichauer [Chairman of the EMC] and I can work together as real friends, as we have been for over 25 years, who completely respect and understand each other, for the complete benefit of the EMC. I want to thank all those involved in the process of having me appointed and Chazak Ve-amatz."
Stuart Greenberg takes over the role from another Maccabi GB representative – Stuart Lustigman – who steps down from his role after five years. He spent 15 years as an EMC executive which included 2 years as EMC Sports Director, 8 years as EMC Chairman and 5 years as EMC President. He was presented with the 'Award of Recognition for Outstanding Leadership for the Maccabi Movement in Europe' in June of this year. Stuart is also a prominent member of Maccabi GB - spearheading the annual Maccabi GB Lawn Bowls Association and Maccabi Masters Football League Tours of Israel, which has attracted hundreds of participants since its inception. He is also founded and holds the position of Chair of the latter's popular football league - one of the cornerstones of Jewish sport for over 35's within the Community.