TEAM GB OFF TO A BOOMING START AT THE PAN AMERICAN MACCABI GAMES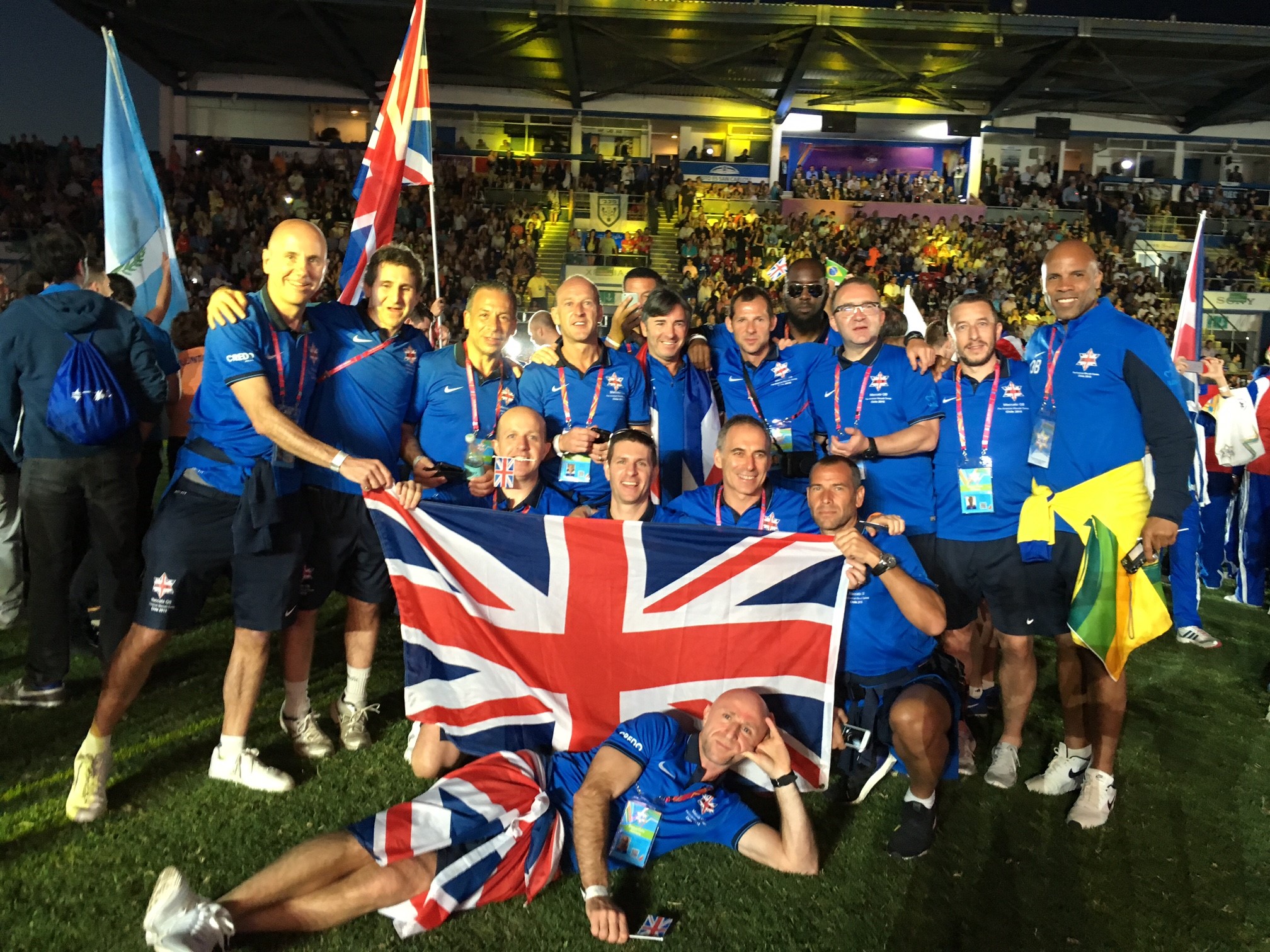 Team GB have landed safely in Chile and have already made themselves known to the America's Jewish Communities by being one of the loudest Delegations at the Opening Ceremony of the Pan American Maccabi Games 2015 in Santiago.
The Squad, made up mostly of Masters Football players, arrived in Santiago on Sunday after a long, 13-hour flight before launching themselves into a full-on training session in the 30 degree heat.
Monday night saw the much-adored Opening Ceremony for all 20 competing nations from across the Americas and other invited Maccabi Nations, plus the thousands of cheering, Jewish fans. Great Britain entered the arena to rapturous applause as they sang songs and banged their now-synonymous drum.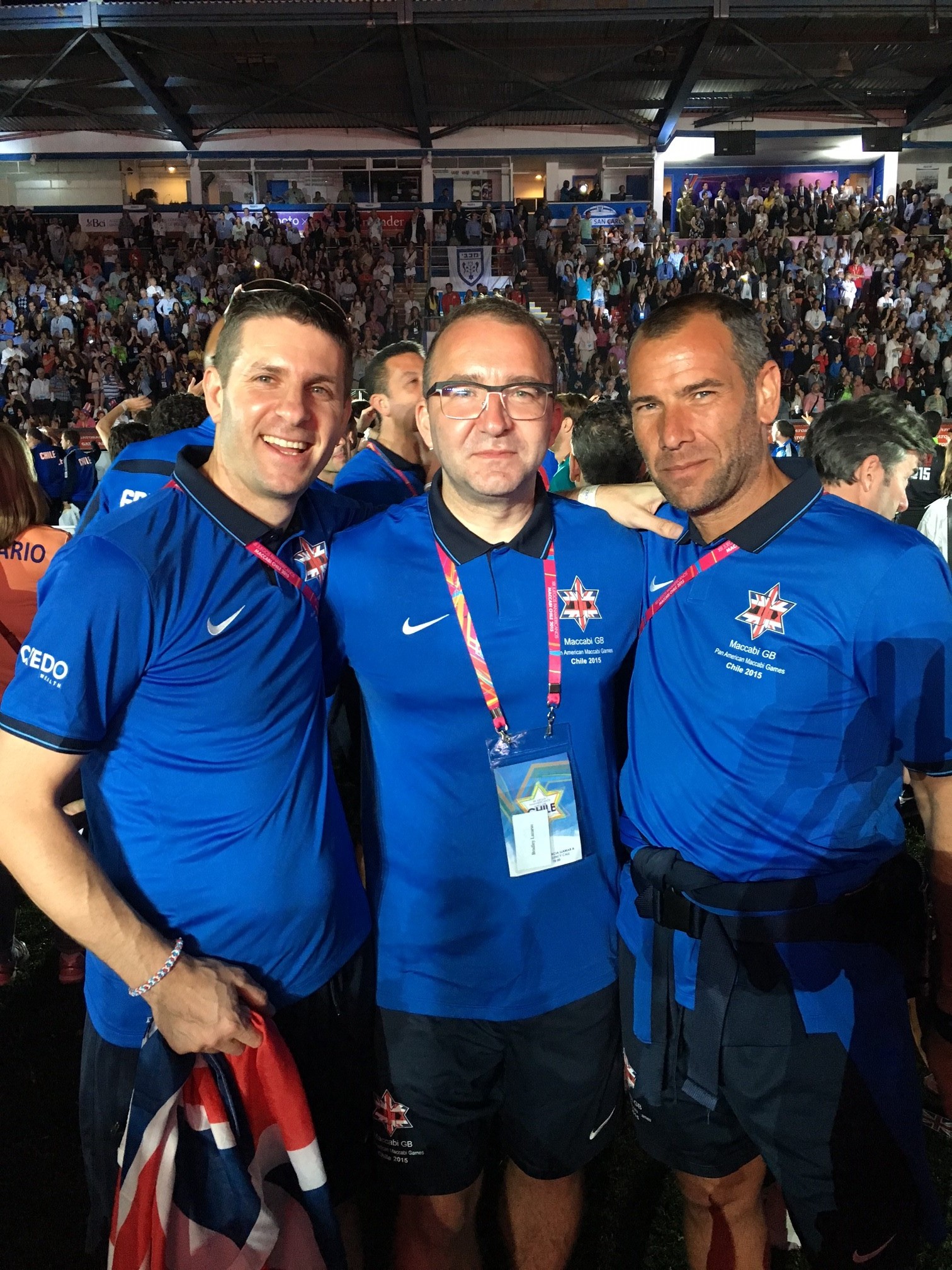 Team GB Footballer, Bradley Lazarus (above centre), spoke about his experience, "The Pan Am Opening Ceremony [the squad] agreed was the best ever. It seemed the entire Jewish population of Chile came out to support us and all the athletes. There was a great spirit - as there always in on these occassions - especially when the Hatikva was sung by all. It's usually a symbolic moment and this was no different. When the 6 torches were lit by a holocaust survivor, a gold medal Paralympian tennis player from Israel, the daughters of a Munich victim and others it was truly moving."
Open Tennis players Samantha Cohen, who was Team GB's flagbearer at the OC, and Gregory Bernstein began their competition on Monday morning, whilst the Masters Football team face USA on Wednesday in their first fixture.