TEAM GB READY FOR A CHILE END TO 2015 AT THE PAN AMERICAN MACCABI GAMES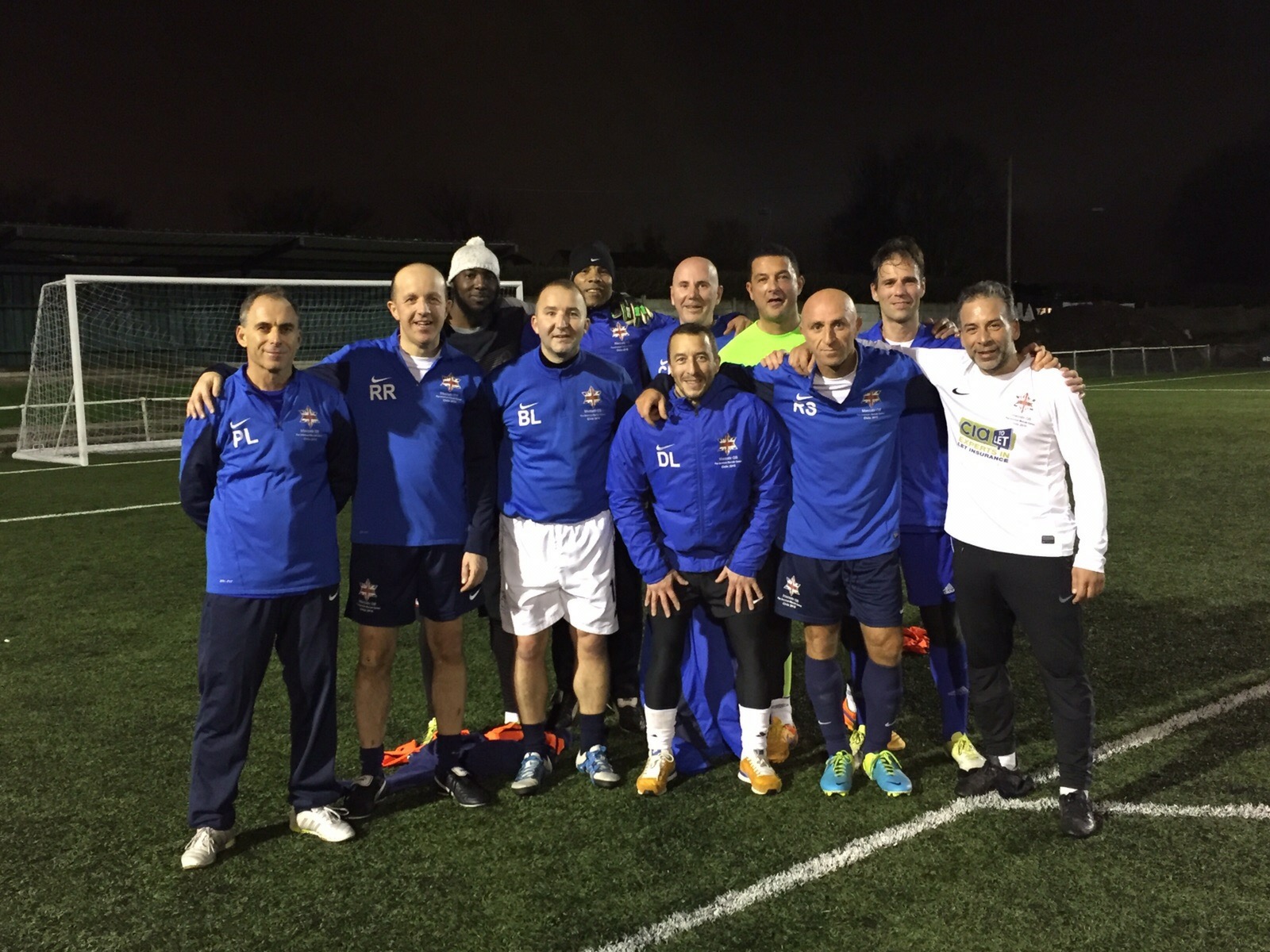 Maccabi GB, in partnership with UJIA and the Jewish Chronicle, waves off its Great British Delegation this week as Team GB travels to Santiago, Chile, to take part in the Pan American Maccabi Games 2015.
Also known as the 'Pan Am Games' the event will see 20 countries competing in 16 sports, across a number of age groups, from 28th December 2015 to 4th January 2016. Amongst these will be Team GB's 28-person Delegation, led by Maccabi GB President, Michael Ziff, as Head of Delegation. The majority of the Squad is made up of the Masters Football team, which is being overseen by Perry Yam (Manager) and Clive Nathan (Assistant Manager). The remaining athletes are both Open Tennis players, Samantha Cohen and Gregory Bernstein.
Team GB Pan American Maccabi Games 2015 Delegation is as follows:
Head of Delegation: Michael Ziff
Masters Football
Player/Manager: Perry Yam
Assistant Managers: Clive Nathan
Coaches: David Barnett, Hamzah Collins
Assistant Coach: Oliver Yam
Michael Abraham
Laurence Beck
Richard Buxton
Ashley Davidson
Darren Dryer
Jonathan Feldman
Charles Glaskie
Daniel Jacobs
Peter Lazard
Bradley Lazarus
Darryl Lazarus
Clive Nathan
Joel Nathan
Russell Rich
Mark Rose
Richard Sacks
Danny Schweiger
Philip Small
Laurence Swerner
Nick Yardley
Bryan Weintraub
Open Tennis
Gregory Bernstein
Samantha Cohen
Also joining the athletes will be a dedicated party of supporters who have travelled to Chile to cheer on our Great British athletes.
The Pan-American Maccabi Games sees its 12th edition this year. It is held every four years and welcomes Maccabi Territorial Organisations (TO's) from the Americas. In addition, guest Delegations from around the world are also invited to compete including Australia, South Africa, Great Britain and Israel.
You can keep up-to-date with the latest Team GB news by visiting www.jmpchile2015.cl or following us on Facebook (/teammaccabigb) or Twitter (@TeamMaccabiGB)