TEAM GB'S YOUNG LIONESSES TO BE LED BY SAWDAYE AND STEIN AT 20TH MACCABIAH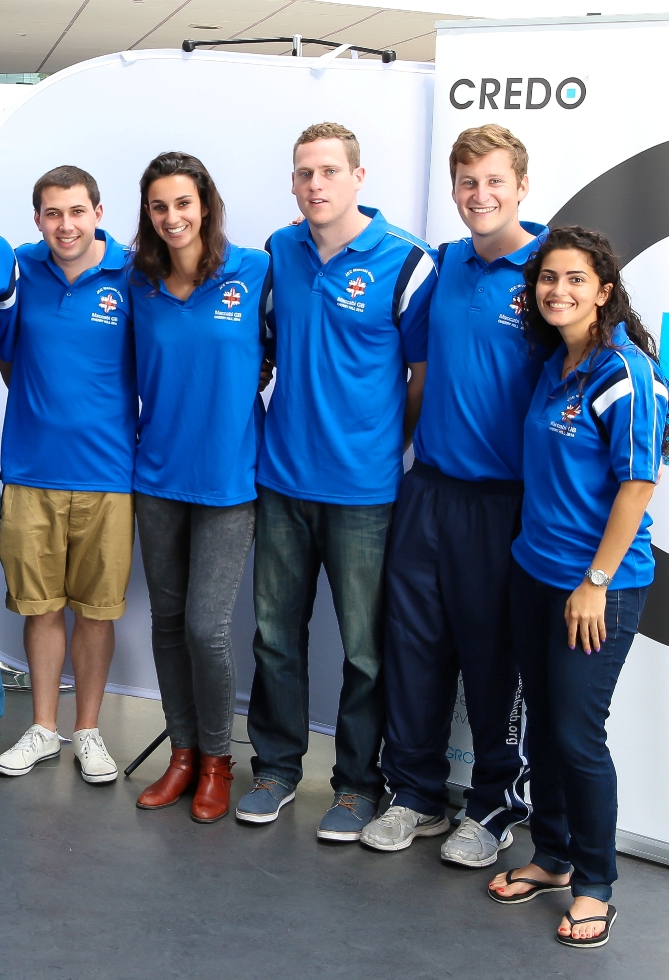 Sawdaye (far right) and Stein (far left) have overseen Team GB squads at previous JCC Maccabi Games
Maccabi GB, in partnership with UJIA and the Jewish Chronicle, is delighted to announce that experienced Youth Managers, Nicole Sawdaye and Liam Stein, will combine to spearhead Team GB's U18 Girls Football squad at the 20th Maccabiah Games in 2017. Sawdaye will manage the side, with Stein taking up the role as Assistant.
Both Managers have a close working relationship having been part of Great Britain's Delegation at multiple JCC Maccabi Games. Sawdaye is a natural sportsperson, who excelled as a Lacrosse player before taking up management in the sport. She co-managed Team GB's JCC U16 Girls Football Team at the JCC Maccabi Games in 2015 and is a proven manager at youth level, having managed teams at the last four JCC Maccabi Games. Stein is also familiar with developing young talent, especially those donning the Union Jack Magen David, as he led Team GB's U14 Boys Football Team to Gold at the JCC Maccabi Games in 2015. Following last summer's success he will be taking up the same role this summer at the JCC Games in Stamford where he aims to repeat the achievement. Liam is used to Jewish Sport, having played and managed in the Maccabi GB Southern Football League for many years and also captained the Maccabi GB Handball Team in 2014-2015.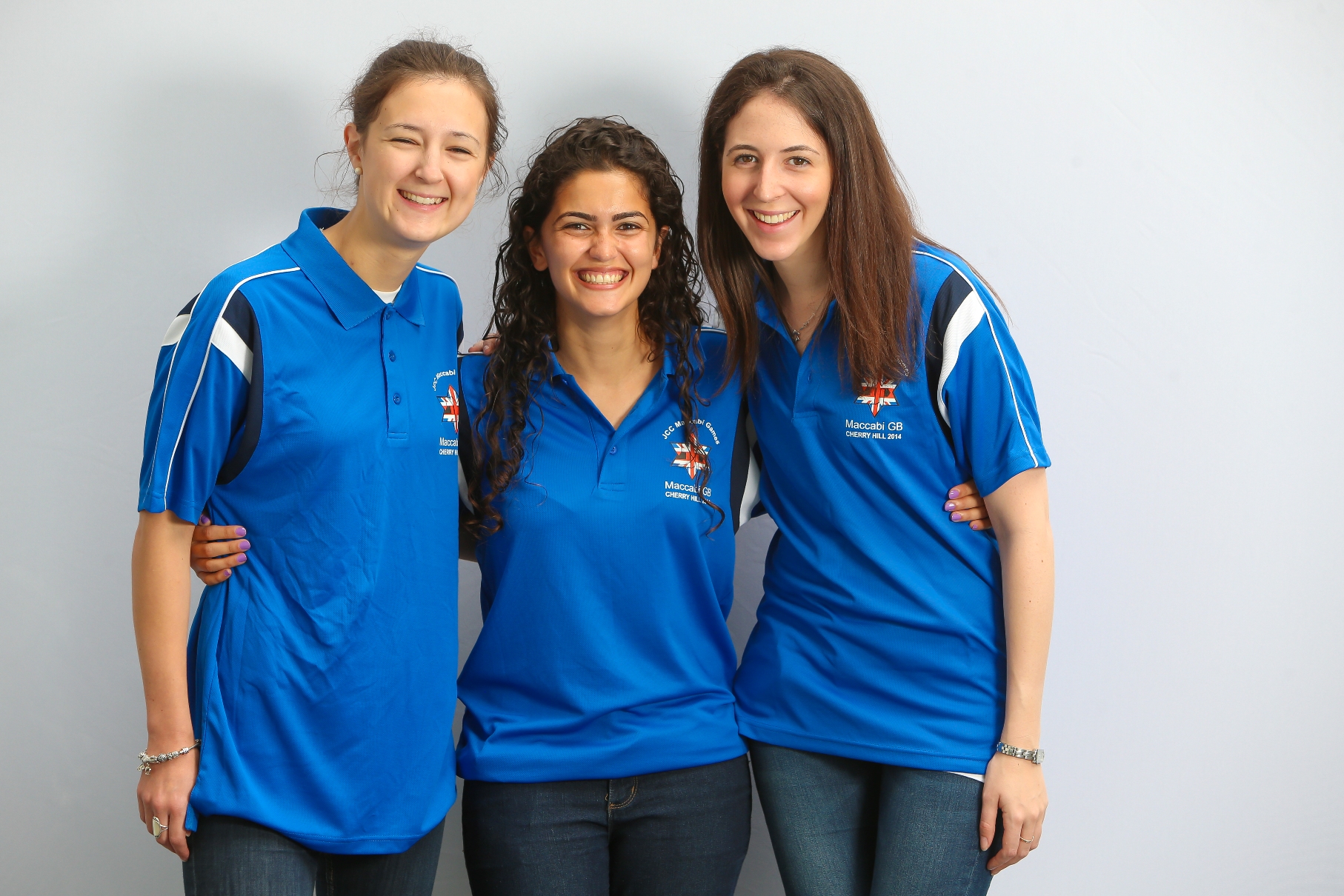 Nicole Sawdaye (centre)
Nicole Sawdaye spoke about her appointment, what her aims are for her squad in Israel and the importance of more Jewish Girls representing Great Britain at a major international Tournament, "I feel extremely honoured to have been given the opportunity to manage Maccabi GB's U18 Girls Football Team for the 20th Maccabiah Games. With such a huge rise in the number of girls playing football in Great Britain, I am excited by the prospect of selecting a strong squad of players and working with them to create a unified team going into the Games next summer. We are looking to make a name for ourselves on the international scene, having not been at a major tournament for some years. However, a huge focus for both Liam and I is giving all the girls and their families the best possible all-round experience over the next sixteen months and, most importantly, when we are out in Israel."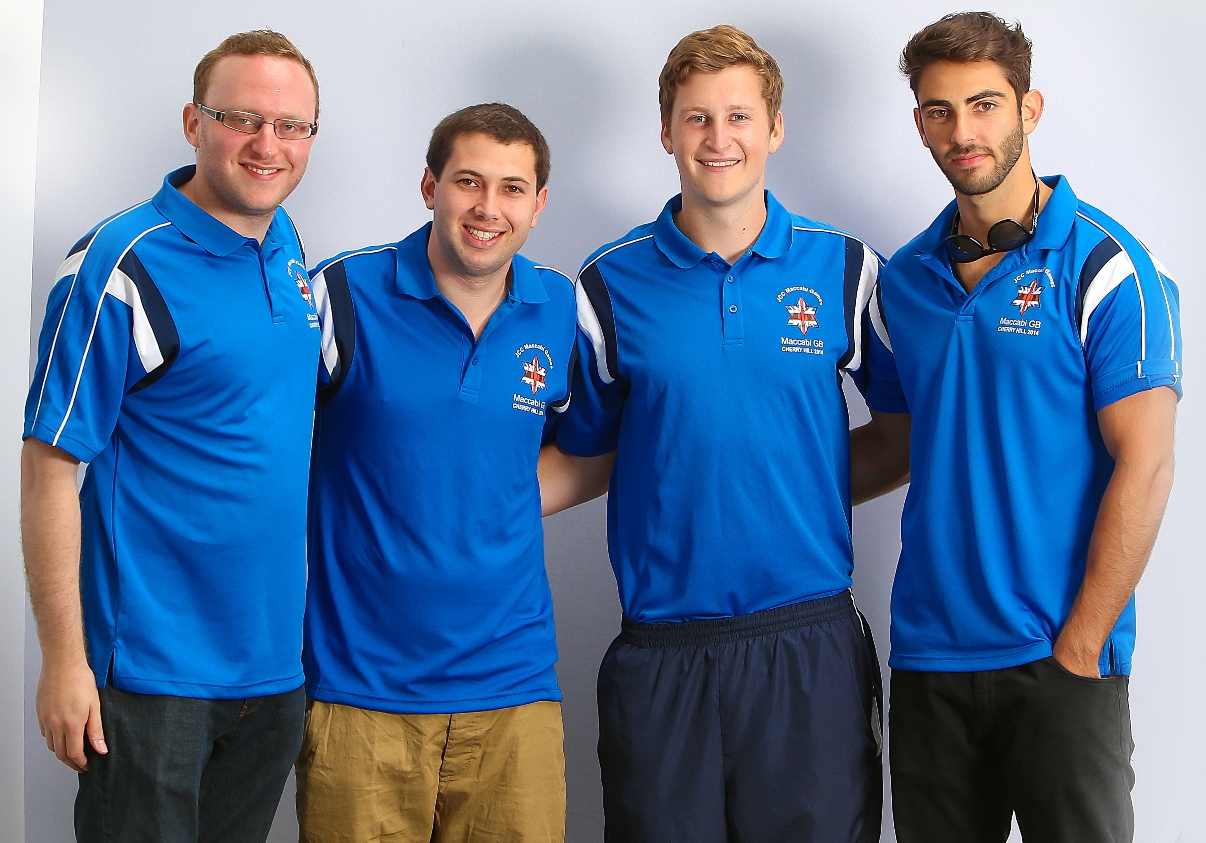 Liam Stein (second left)
Discussing what he was looking forward to most in the build-up to Israel and what it meant to be part of a Team GB delegation, Liam Stein added, "I am excited to begin training with the squad as soon as possible with the aim of helping the group develop into a team before next summer. Being a part of Team GB is an incredible opportunity to represent your family, community and your country at an international level. Having attended international events representing Maccabi GB before, I know nothing will compare to walking out at the Opening Ceremony with the rest of the Delegation and 10,000 athletes in Israel at the 20th Maccabiah Games."
Maccabi GB aim to reach an important milestone by taking a female football squad to a major international Jewish Games for the first time since 2009. The first get-together for players took place at the start of the year, with the next set of trials announced for Sunday 6th March.
Applications for players for all Team GB sports can be found by visiting www.maccabigb.org/maccabiah-games or call 0208 457 2333
See the latest trial dates for Team GB
Sign up to the Maccabi GB Newsletter to hear all about our latest news and upcoming events first - just email enquiries@maccabigb.org