Team Maccabi GB Announce Squad at 2019 JCC Maccabi Games

Maccabi GB, in partnership with UJIA and The Jewish Chronicle, is proud to announce the athletes who will represent Great Britain at this summer's JCC Maccabi Games in Detroit, Michigan.
The JCC Maccabi Games take place from the 1st -11th August 2019 and provide an opportunity for young athletes under the age of 16 to represent their country in America through a large sporting environment. The experience of bonding with other young Jewish people from all over the world makes the Games a welcoming atmosphere for the young people as for many of the athletes it will be a chance to announce themselves to the Jewish sporting world and make friends with people all over the world.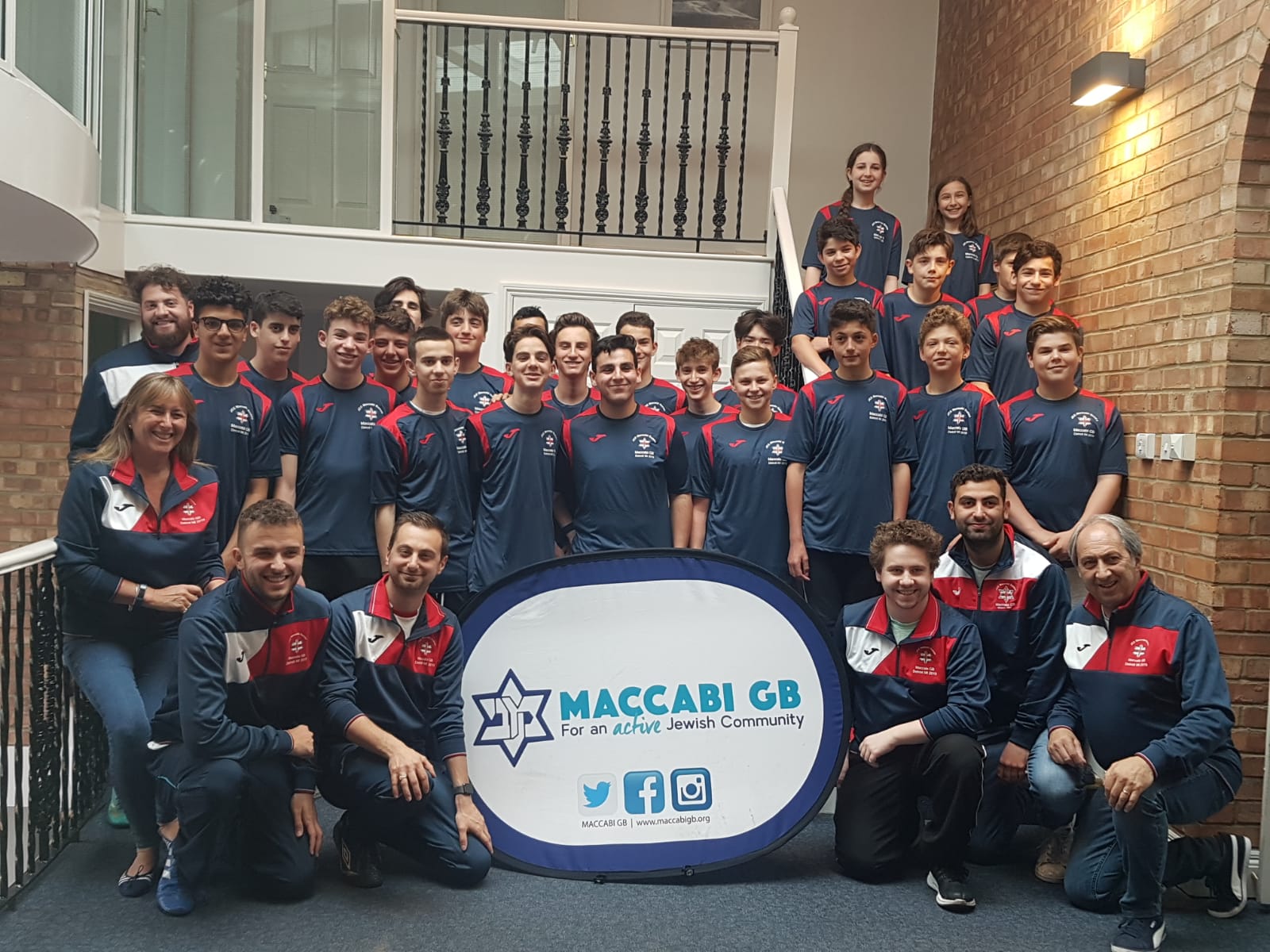 Leading the squad for the fourth time are Heads of Delegation Janice and Ian Aarons, with General Team Manager Jordan Sapler. Together they will oversee the 35-person delegation.
The management team comprises of a good mixture of experienced managers as well as new faces looking to make their managerial debuts in Detroit.
Janice added "Ian and I, are very excited to be taking a fantastic delegation to the JCC Maccabi Games in Detroit this summer. We are very proud of the determination and commitment of all our managers and athletes and I know they will do Team GB proud.
"It is another year where our delegation can compete internationally but more than that, they can socialise with other Jewish athletes from around the world, make lifelong friendships and feel proud to be Jewish, representing their country".
Speaking about the selection, General Team Manager Jordan Sapler said: "I'm extremely excited to be leading such a talented group of managers and athletes on this incredible experience. Having previously been on these games I know how much they can influence and develop all participants and the wonderful time they will have. The games are not just about Sport, it's a brilliant way to interact with other Jewish people from different countries and get in touch with their Jewish identity. The ability to make lifelong friends from the various different delegations whilst playing at a high sporting level is what sets these games apart from different trips at this age"
The full squad list can be found below:
Ian and Janice Aarons – Head of Delegation
Jordan Sapler - General Team Manager and U14 Boys Football Coach
U14 Boys Football
Manager: David May
Lucas Bloom
Xavier Conroy
Adam Gonen
Sam Greenspan
Joe Johnson
Jamie Margolis
Jake Marks
Isaac Santhouse
Joe Stander
Gil Tydeman
Noah Zemmel
U16 Boys Football
Manager: Sam Rose
Coach: Brandon Hamme
Chase Calvert
Aytan Cohen
Jack Grossman
Carlo Madar
Joseph Marks
Freddie Martin
Alex Miller
Gili Newmark
Benji Selig
Jacob Shooter
Joshua Vandermolen
Individual Sports Manager: Jacob Barron
Swimming
James Abrahams
James Kaye
Mixed Volleyball Team
Chelsea Cresswell
Dance
Nicole Petar
Danit Newmark
Tennis
Reece Hilburn