Team Maccabi GB Maccabiah Games Results Day 4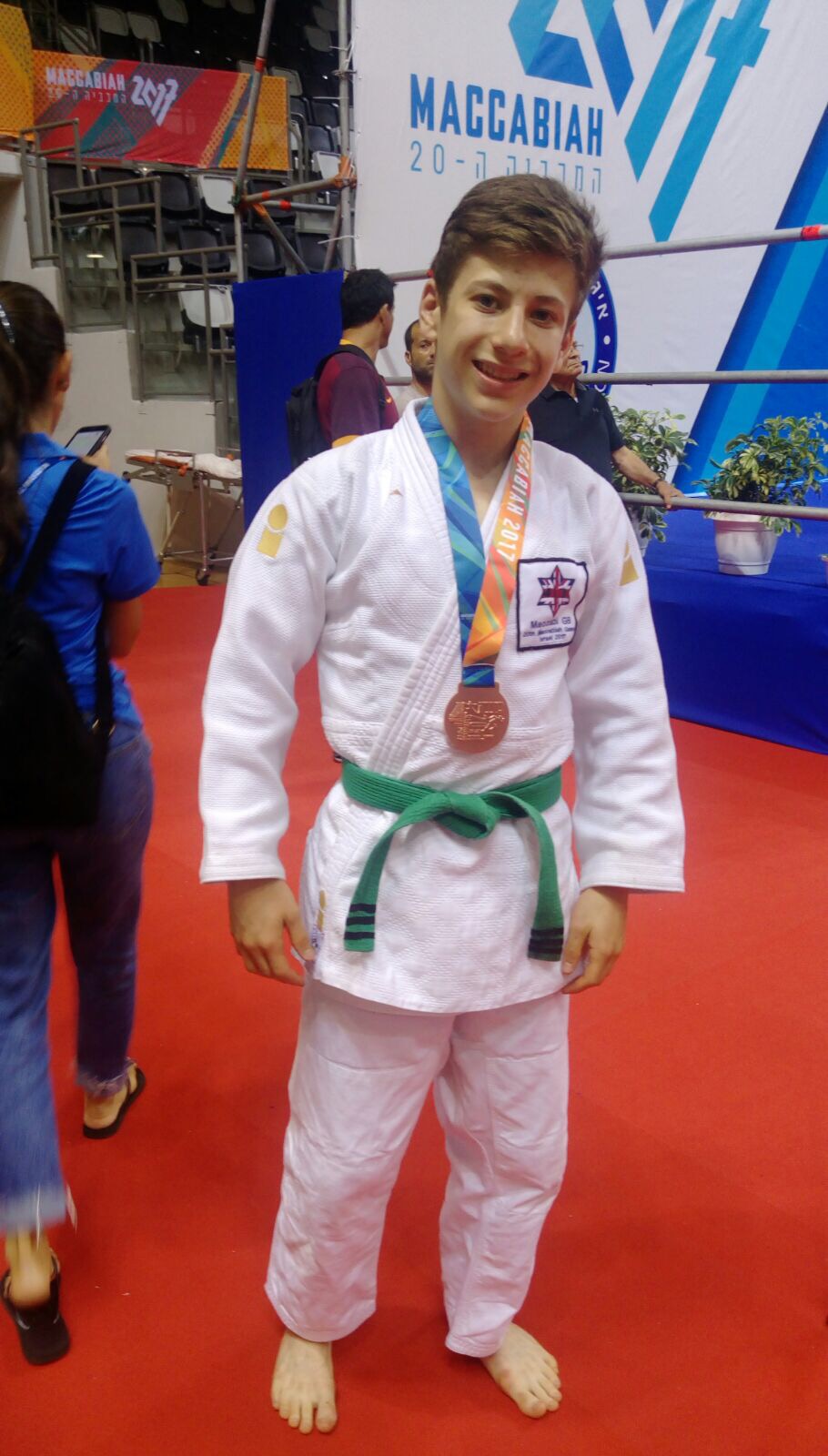 Team Maccabi GB wins it's first medal of the 20th Maccabiah Games with Jonah Alfert taking Junior Judo Bronze in under 55kg category. Mazel Tov Jonah!
Elsewhere Team Maccabi GB had another action packed day. See below for full results and schedule.
Cricket
Junior - GB win by 12 runs
Open - GB win by 4 wickets
Junior Football
U16 4-1 Venezuela
U18 2-0 Germany
Open Football
Men 1-0 USA
Woman 1-7 Australia
Masters Football
35s 1-3 Chile
45s 0-1 Chile
Junior Futsal
U16 5-3 South Africa
Junior Girls Lacrosse 6-18 USA
Lawn Bowls
Greenston and Lichkin beat Australia 19-9 in pairs
Open Netball 29 - 35 Austrailia
Junior Squash
Nathan Sharpe won 3-2
Junior Table Tennis
Boys 3-2 Argentina
Boys 0-3 Israel
Girls (friendly match) 0-3 Germany/America mixed team
Open Table Tennis
3 - 0 Brazil
3- 0 Australia/USA mixed team
Masters Tennis
Alex Barnett lost 8-0 - Over 50
Simon Millet lost 8-2 - Over 50
David Mattey lost 8-0 - Over 55
Robert Ollman won 8-0 - Over 65
Full schedule available here
All photos of Team Maccabi GB can be found here.