Team Maccabi GB Maccabiah Games Day 6
The medals are coming in thick and fast for Team Maccabi GB on the 6th day of competition including a historic win for Lacrosse and Gymnastics.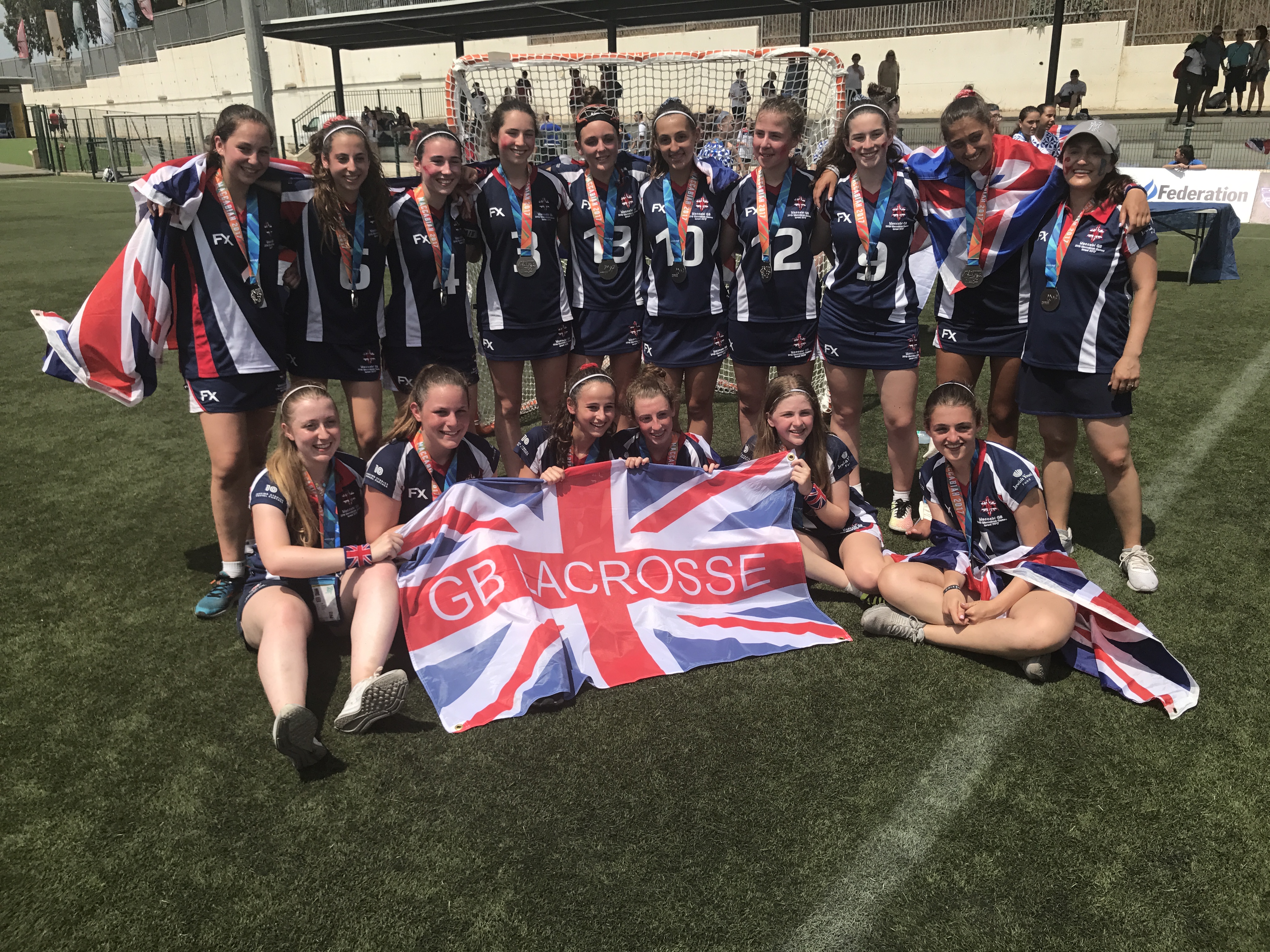 Please see below for full results and schedule.
Junior Cricket lost by 7 wickets v South Africa
Football
Girls Football 0-6 israel
Masters 45 Football 1-1 Argentina
Masters 35 Football 3-0 USA
Fencing
Masters Team Foil Gold Nick Lakeland
Masters Team Epee Silver Nick Lakeland
Open Team Foil Silver Richard Bernstein
Junior Golf
Day 2 of 4
Josh Forshaw - (Gross) 79, (Net) 67
Zack Balcombe - 84, 76
Teddy Vandermolen - 85, 73
Logan Deyong - 86, 75
Jay Sharer - 88, 76
Joe Harris - 94, 82
Masters Golf
Day 2 of 4
Robert Hickinbotham - Gross 85. Sits in 18th place
Junior Gymnastics
Zoe Harris Bronze Uneven Bars
Zoe Harris Silver Floor
Open Netball 48-16 South Africa
Girls Lacrosse - Silver
Lawn Bowls
Douglas Greenston and Terry Lichkin - Bronze in Pairs
Swimming
The following Junior and Open athletes qualified for tonights finals and got new personal bests -
Junior
Alicia Slater b 100 back - won heat
Josh Foreman b 100 back
Ewan Taylor b 100 back
Rebecca Saville b 400 free
Alicia Slater b 400 free
Nathalie Lustig b 100 breast
Rebecca Saville b 100 breast
Open
Jason Pears b 100 breast
Junior Tennis
Sam Radiven lost 1-6 2-6 and 0-6 0-6
Adam Bolchover beat Joe Salt 6-1 6-2
Ben Felt won 6-4 6-2
Jamie Osrin lost 0-6 0-6
Jasmine Randall lost 0-6 1-6
Katy Spalter lost 1-6 1-6
Open Tennis
James Phillips and Yael Gutmaker lost 6-0 6-0
Sam Abrams and Samantha Cohen lost mixed doubles 6-2 6-2
Masters Tennis
Robert Ollman through to Over 65 Singles Quarter Final
Alan Rechtman through to Over 65 Singles Quarter Final
Diana Gold through to ladies over 65 Singles Semi Finals
Robert Ollman and Sheldon Sussman won their mens 60+ tennis doubles 8-3
David Spanbok and Emily Stone lost 8/5 Mixed Doubles 35+
Lee Meranda and Sam Cohen lost 8-2 Mixed Doubles Over 45
David Bloom and Craig Feldman lost 8-5 Mens Doubles Over 50
Andrew Shindler and Brian Klitzner lost 8-4 Mens Over 50
Full schedule available here
All photos of Team Maccabi GB can be found here.