TEAM MACCABI GB OFF TO FLYING START AFTER ARRIVING AT JCC MACCABI GAMES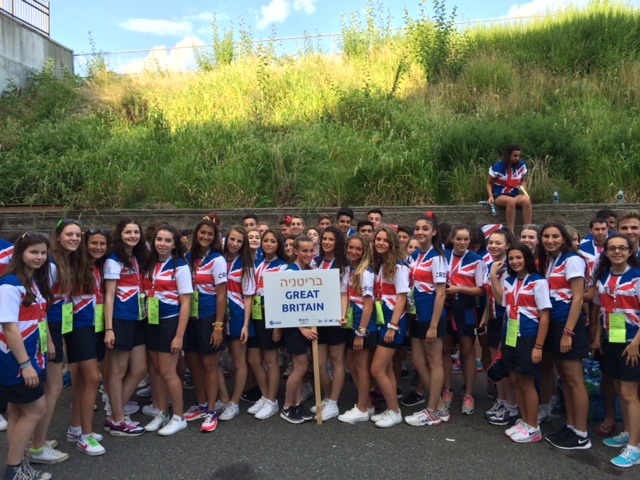 Team Maccabi GB got straight down to business on Monday as they ended their first day of competition at the JCC Maccabi Games 2014 with 17 medals; including four Gold, nine Silver and four Bronze.
Having touched-down in America on Friday morning (BST) the 84-strong Delegation – led by Brian and Helena Green – celebrated Shabbat over the weekend before taking part in the Opening Ceremony on Sunday and beginning the competition the following day.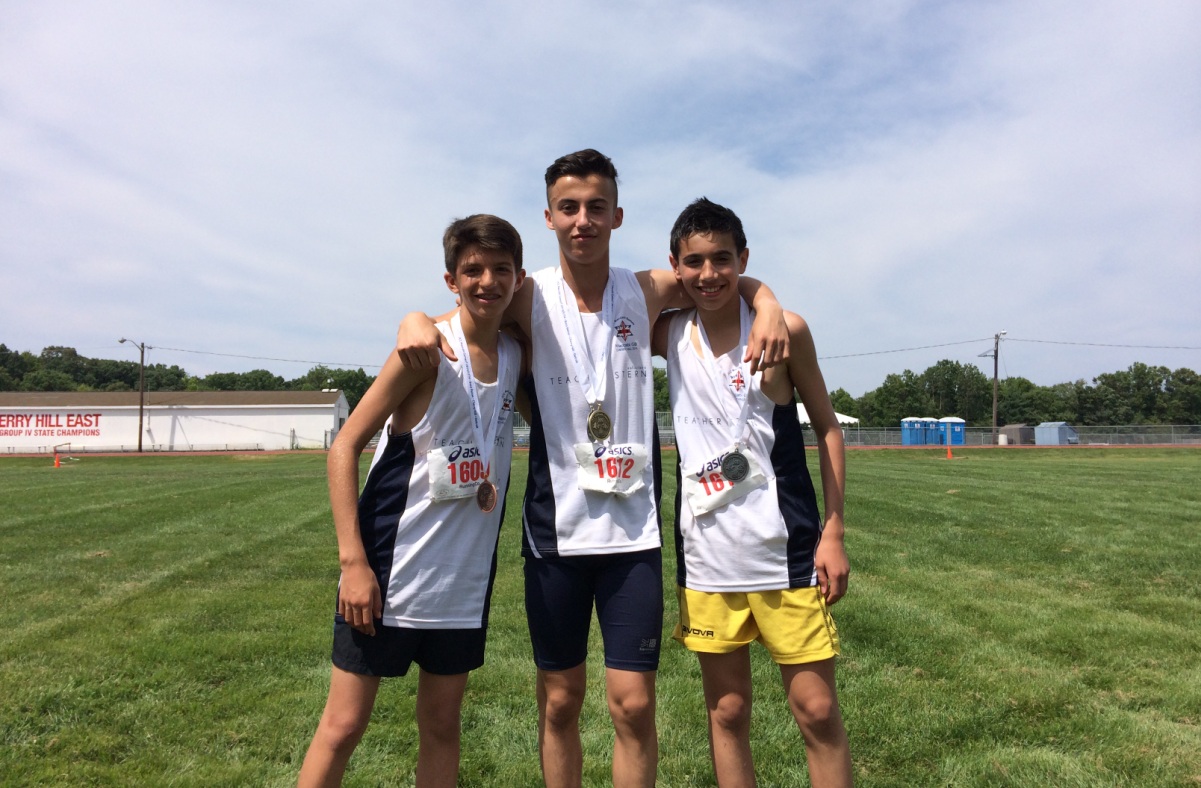 And Team Maccabi GB could not have wished for a better start as many of Great Britain's medals came from the Track & Field squad. Benjamin Oehley is officially the fastest athlete in Cherry Hill after winning the 100m, taking Gold, with Aiden Raphael coming close behind for the Silver medal. The 3000m saw a Team MGB hat trick with Aiden Raphael storming to the front and, with nobody able to stay at his pace, he won the race with Tal Pelmont and Adam Mizrahi following in Silver and Bronze positions respectively. Staying on the theme of medals, Jessie Wolmark won Silver in the 100m Girls race with Isabelle Flitterman getting Bronze. Rachel Ayrton also won in impressive Silver medal in the 300m Hurdles. There is further hope for the young athletes as the relay races begin on Tuesday.
In the pool, there was more success as over half of the Swimming squad ended the day with medals. Those stand-out performances include Daniel Schindler, who won Gold in the 200m Relay, Silver in the 50m Freestyle and Silver in the 500m and Elisha Kramer, who won Gold in the Relay and Silver in the 50m Freestyle. There were also medals for Chloe Jacobs, who won a Silver and a Bronze; Molly Leizer, who won a Silver; and Eden Kramer won a Bronze, all in their respective races.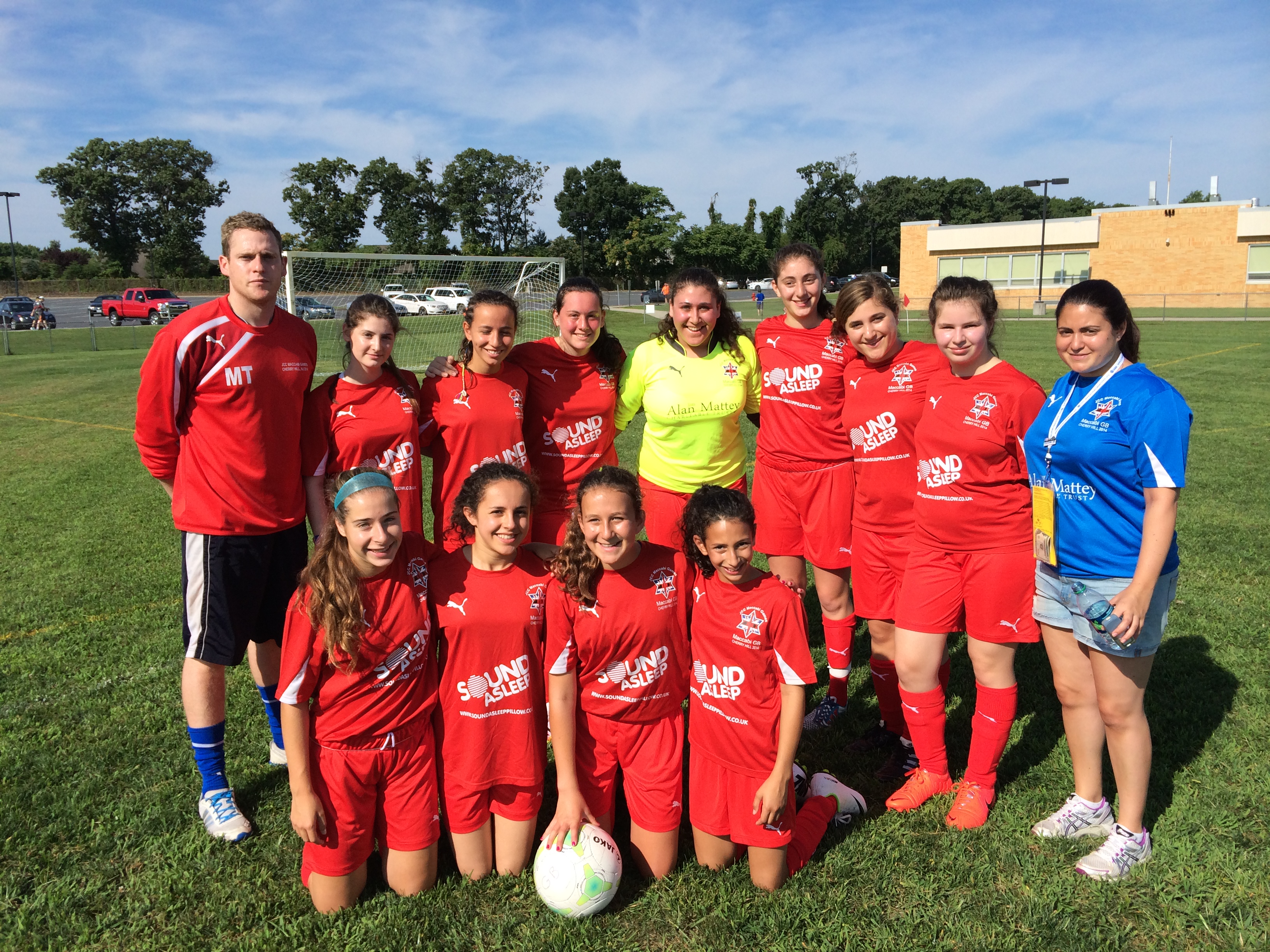 Team Maccabi GB's Football teams showed that they will be a force to be reckoned with in Cherry Hill as they recorded some impressive performances. The Girls Football Team was outstanding and deserved more out of the day, which ended with one victory and one loss. They were leading 3-0 against Ft. Lauderdale, but tired towards the end of the game and ended up losing 4-3. However, they came out fighting in the afternoon and did not show any mercy to the hosts, beating South Jersey 6-1. A special mention should go to makeshift goalkeepers, Elisheva Hersh and Eve Lewis. The U14 Boys Team was also ruthless, easily winning both their seeded games - 7-2 against East Bay and 6-1 against Cleveland. In truth, the score could have reached double figures if they got out of first gear and harder games will follow.
It was goals galore for the Lacrosse Team who gave a gutsy performance, where they were 7-1 down at one stage, to eventually lose by a narrow 18-16 margin. They also lost to the second-seeded Baltimore Team in the afternoon's competition, but have vowed to come back fighting.
Monday also saw the Tennis seeded matches get underway to enable athletes to get an easier draw on Wednesday. Charlotte Salt, Tamsin Salt, Oliver Jacobson, Jack Miller and James Benjamin all won their matches. George Bier, Tash Mosheim and Tali Fraser each won one and lost one.
Moving from the court to the table, Team Maccabi GB's Table Tennis competitors played six or seven games throughout the day and will be seeded after these results. Carl Breindel won all six matches to put him in a strong seeding position. Other notable performances include Jonathan Stelzer (won 6, lost 1), Sammy Kaye (5, 2), Joe Kaye (5, 1) and Scott Leveson (4, 2). Great Britain's other Table Tennis players have still got a chance to obtain a medal but will have tougher draws.
In the final competition of the day, Team MGB had a tough time in the Dance event with Leanne Poluck the sole medal-winner, winning Bronze in the Lyrical category. The dancers now know they are in a real competition as the standard is extremely high. Speaking about the performance Delegation Head, Brian Green, said, "Tomorrow is another day and I am sure [the dancers] will waltz in to the Finals and come home with more medals."
He added, "I can report that everyone is having a great time out here, whether they have been successful today or not, and we are looking forward to what tomorrow [Tuesday] brings".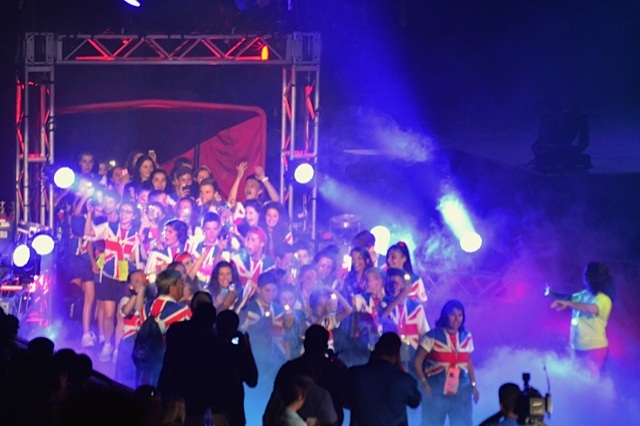 Away from the competition, the Delegation continued their social experience by visiting a water park on Monday night.
The JCC Maccabi Games is an annual competition held in the United States for young athletes, aged 16 and under, to taste international competition in a variety of sports, whilst integrating with other young, Jewish athletes from other countries. This year the competition runs until 18th August.
More reports to follow this week...