TEAM MGB'S JCC MACCABI GAMES JUNIOR ATHLETES KITTED-OUT FOR AMERICAN DREAM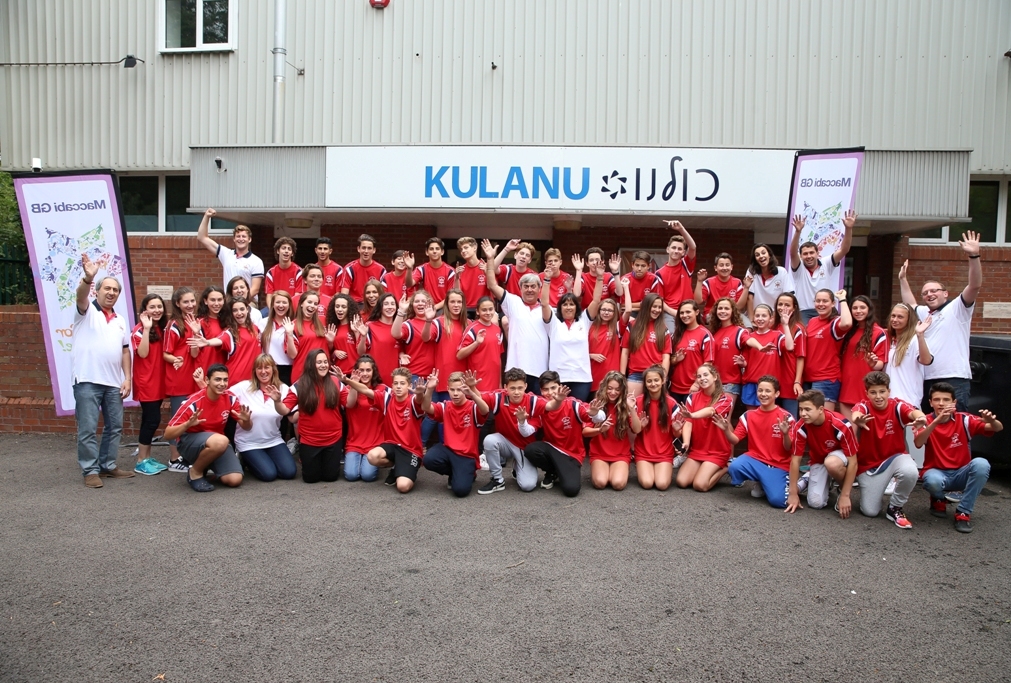 With less than a month until the JCC Maccabi Games 2015 the red, white and blue of the Union Flag Mogen David were in full display as over 150 people attended the JCC Maccabi Games Kit Day – the official unveiling and presentation of the squad kit which Team Maccabi GB will be wearing in Fort Lauderdale, Florida, this summer.
The event, at Maccabi GB @ Kulanu in Kenton, saw the athletes and their families receive a talk about the JCC Maccabi Games before getting the opportunity to try on the kit they will be training and competing in throughout their time in America. There was also the announcement of the official flagbearers for the Opening Ceremony - Annabel Anisfeld, Daisy Gershon (Great Britain flag), Dylan Bull and Hannah Grunwerg (MGB flag). In addition to these flag bearers, Dylan Goldstein and Darcy Goldstein will be the last two people to follow the squad into the Opening Ceremony and they too will be carrying a GB flag to separate our Delegation from the one which follows.
Maccabi GB is taking a delegation of 65 representatives, who will be overseen by Brian and Helena Green, as Heads of Delegation, and their impressive 13-person Managerial Team.
As part of proceedings the Team Maccabi GB also made an incredibly generous donation of £16,000 to the Maccabi GB Challenge Tour to Israel. Each athlete from the Squad took part in their own individual fundraising efforts, with the Delegation's grand total helping to send young members of the Community with mild-moderate learning difficulties on a Tour of Israel, engaging in social, historical, cultural and active experiences which many of their peers would have done on a standard Israel Tour.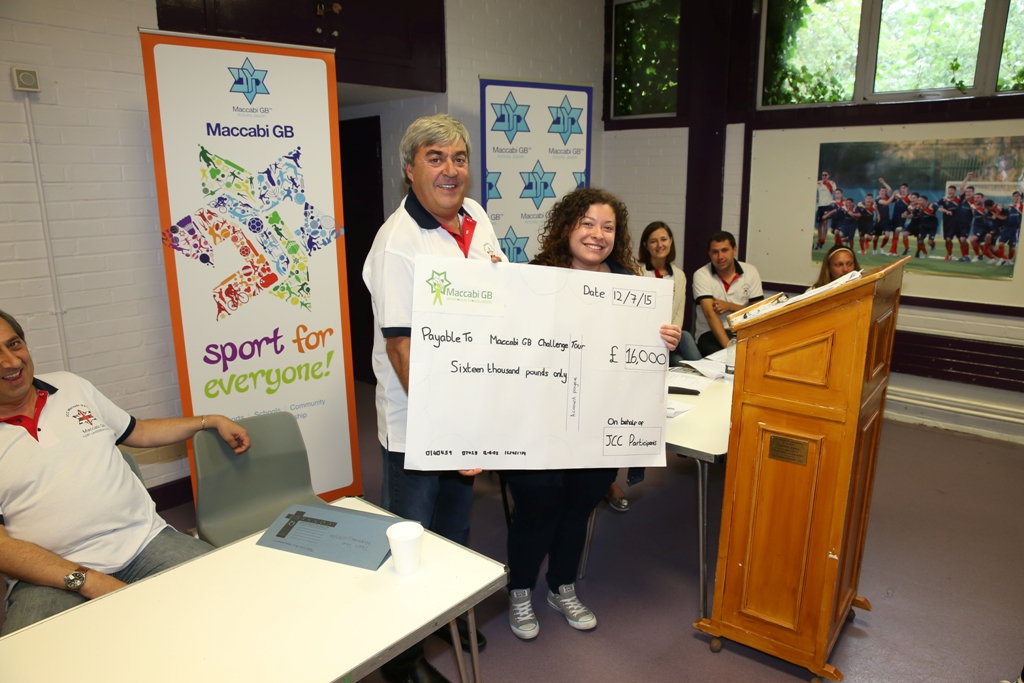 The JCC Maccabi Games is an annual competition held in the United States for young athletes, aged 16 and under, to taste international competition in a variety of sports, whilst integrating with young, Jewish athletes from other countries. This year it will be from 6th-17th August.
For a full selection of photos from the Kit Day visit www.maccabigb.com/photo-gallery