THREE SCHOOLS SLAM-DUNK THE COMPETITION DURING MACCABI GB'S SECONDARY SCHOOL BASKETBALL TOURNAMENT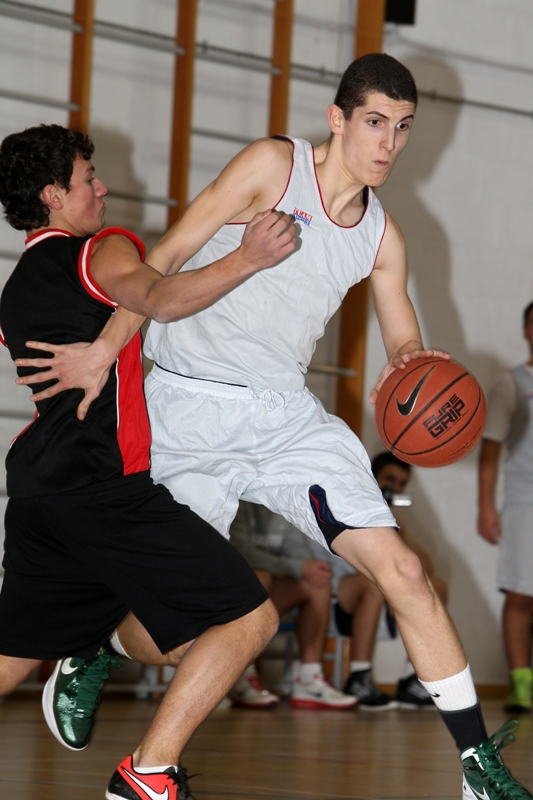 Immanuel College, JFS and Hasmonean had a bounce in their step on Thursday as they came away with the winner's trophies from Maccabi GB's secondary school Basketball Tournament.
The event, at JFS in Kenton, was the first School Sports Tournament of 2013 and continued the success off the back of last year's involvement in the Community's schools, which saw over 3,000 school children engaged at the start of the 2012-2013 academic year. This tournament welcomed five secondary schools who brought 13 teams between them. In total, over 100 boys took part in the competition.
The year groups were split into three – Years 7 and 8 competed in a 5-team-round-robin league group, with the top team winning outright. Immanuel College dominated the group and finished the day undefeated. Years 9 and 10 followed the same format, with JFS crowned the victors on home court. Year 11 played in a 3-way tournament between JFS, King Solomon and Hasmonean, with the latter taking the spoils.
Maccabi GB's Sports Department Manager, Matthew Travers, gave his thoughts on the afternoon's competition, "The Basketball tournament always produces some great play and you can see the enthusiasm the young players have for the sport. Maccabi GB is always looking to open up opportunities for people to participate in sports and it is fantastic to see many of the players here today have already been a part of our other programmes including Maccabi GB Community sports events and our international trips."
For a full list of Community Schools Sports Tournaments and events visit www.maccabigb.org/programmes-events and visit www.maccabigb.com/photo-gallery to see pictures from this competition.