"We're ready for our American Adventure", Co-Head of Maccabi GB's Delegation, Janice Aarons previews this summer's JCC Maccabi Games in America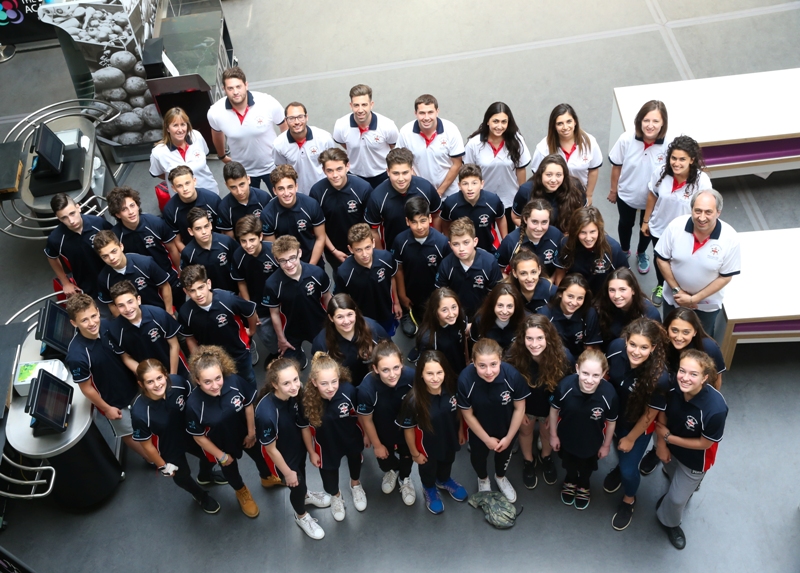 Before Maccabi GB flies out to America on Thursday to compete in the annual JCC Maccabi Games and JCC Maccabi ArtsFest in Stamford, Connecticut, we got a chance to speak to Janice Aaron, Co-Head of Delegation, to get her thougts on what our young atheltes will experience during the Games and Team GB's medal chances in America.
How is Team GB looking before their trip to America?
The squad is looking really good! Each individual sports squad has been training hard over the last 7 months and we're ready and raring to bring home great results, amazing memories and, hopefully, a plane-full of medals!
We have a squad of 58 young people, aged 13-16-years-old, who have been particularly been focusing on their fitness levels as we have explained to them how hot it can be out in the States. Fair play to them for fitting in their fitness and training into their hectic school and social schedules. But that's what they are willing to do to succeed with Maccabi GB and they are looking forward to doing Team GB proud.
What can the young athletes expect to experience when they get to Stamford?
For almost all of our athletes it will be their first experience of attending an International, Jewish Sports Competition or Games so they will be really excited to meet other Jewish people their own age from all over the world.
There are four days of competition and three evenings of activities where our Delegation will have plenty of opportunities to meet and mix with other international teams. This is what makes the JCC Maccabi Games so special, I think - they bring young, Jewish people together via sport, but at the end of the day, they will leave America with even more friendships than they came with.
What are our strengths as a Delegation?
Well, I believe that to have a strong squad you have to have strong leadership. We have an excellent, experienced Management Team who are giving our young team the confidence and guidance to go out and have the best experience in their respective sports. Many of the managers have competed at these Games, or even for the senior Maccabi GB team at European or Maccabiah Games, so they know what it takes to win. More importantly, they know what preparations and mindset are needed to play sport at an international level. We have a really tight-knit unit and that can only reflect positively on the athletes also.
What do you think our addition to the JCC Maccabi Artsfest will do for the event?
It's exciting! Maccabi GB has held the mantra that we are about 'more than just sport', so taking part in the ArtsFest shows this. There will be some top-class performers and Performing Arts Coaches there so they will all give our first-time entrants an opportunity to shine and show off their talents. It's a big step for Team GB to be part of this, so there is a little bit of the unknown for our participants, but just being part of the event encourages more Jewish engagement on all levels, which will only be a good thing.
Tell us about the charitable aspect of the JCC Maccabi Games.
Every year the host JCC choses a charity and all participants attending the JCC Maccabi Games will do something to support that specific charity. This year we have been asked to take stationery with us to America. These will go into back packs for children less fortunate than ours so they will have proper supplies to take to school.
Also, every Delegation will take part in a 'hands helping hands' project where they will take part in a community project for an afternoon during their time in Stamford. The JCC Maccabi Games is one of the only international Jewish sports competitions to have this charitable element to it, and it just makes the whole occassion even more special. It combines the sport with the social opportunities with the chariable aspect, making the athletes all-round better people.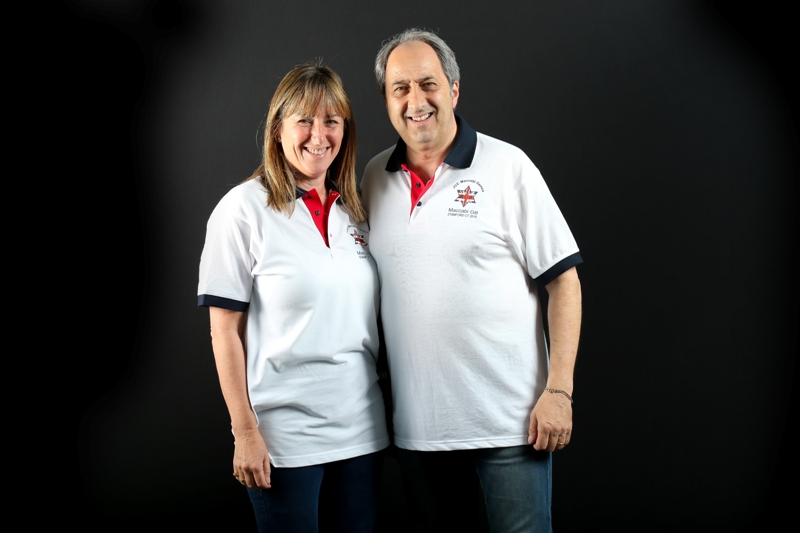 Janice and Ian are ready to lead Maccabi GB in America
What makes the JCC Maccabi Games so special?
So many things! It's the first opportunity for talented, Jewish sportspeople to take part in a top level, International Jewish Games. Hopefully we will see many of these participants progress to represent Anglo-Jewry at future European and Maccabiah Games.
The JCC also gives the athletes opportunities at a young age to explore their Jewish identity and make Jewish friends from across the globe. And with Social Media it is easier for them to remain friends with each other for a lifetime.
On a personal level, what are you and Ian [Aarons, the other Co-Head of Delegation] most looking forward to for the next 2 weeks?
I would say, giving the athletes a trip of a life time and for them to enjoy the whole 'JCC experience'. On a sporting front, I am looking forward to seeing if our Boys Football team can retain the Gold Medal we won last year.
Ian and I are also really excited to be taking British performers for the first time to the JCC ArtsFest. I'm looking forward to seeing the Games' culminating showcase at the end of the event, which is something I have never seen before.
One thing that every participant, manager and even the Heads of Delegation never forget is walking into the stadium for the Opening Ceremony, behind the GB banner, knowing you are representing your country and Community. I am really proud to be part of this amazing event and sharing the whole experience with our amazing management team, who make our job so much easier, and husband makes the whole thing even better.
FOLLOW TEAM GB's PROGRESS IN AMERICA AT THE JCC MACCABI GAMES BY FOLLOWING MACCABI GB ON FACEBOOK, TWITTER & INSTAGRAM