WOLFSON HILLEL GIRLS IN THE ZONE AS THEY WIN THE YEAR 5 NETBALL TOURNAMENT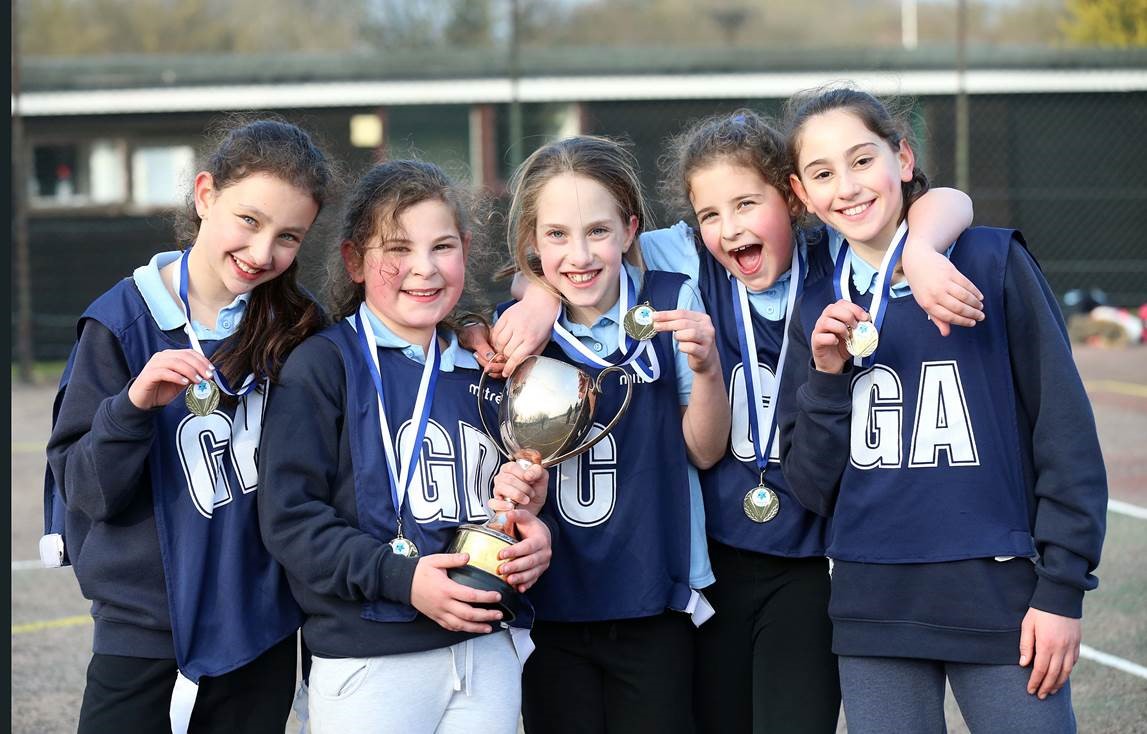 The latest Maccabi GB and Jewish Chronicle Schools Sports Tournament took place on Wednesday, with Wolfson Hillel taking the coveted title of Year 5 Netball Champions away from the competition.
Ten Primary Schools attended the event, which was hosted at Maccabi London Brady Sports Ground, Rowley Lane, bringing 18 teams between them. In total, over 140 girls took part in the occasion.
The teams were separated into two group stages with each school competing in a round-robin, league format. Due to the overwhelming demand of teams in the competition, the top four schools from each group advanced to the Quarter-Final Stages, introduced for the first time at this event.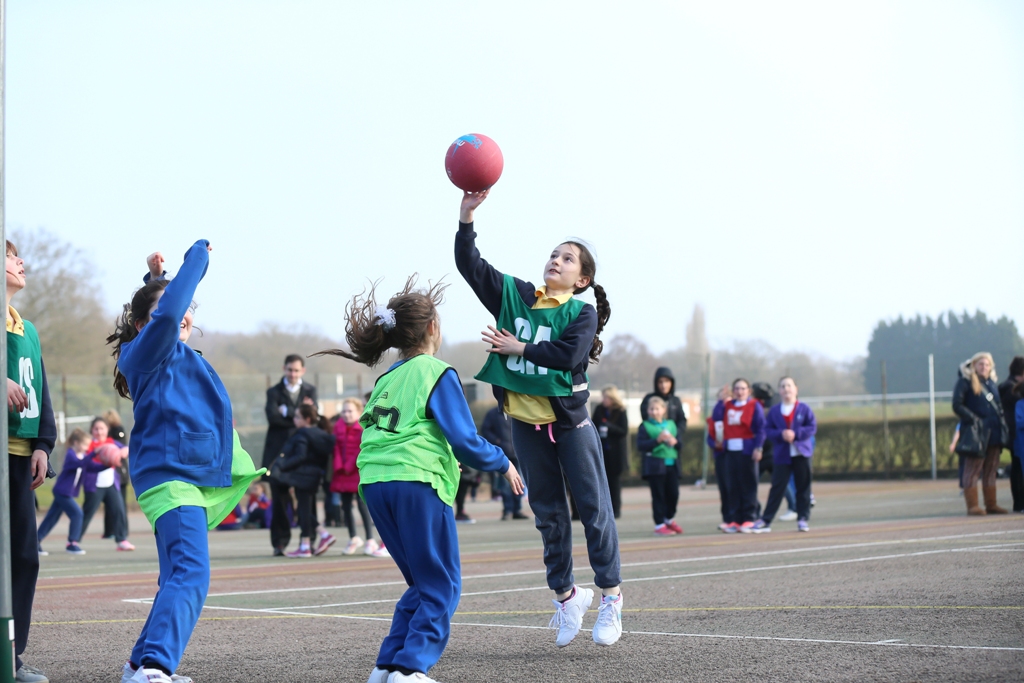 After the formalities of the group stages, and the lottery of the Quarter-Finals, the Semi-Finals saw Sinai pitted against MMK and Kerem versus Wolfson Hillel respectively. Both ties were tense affairs with all schools showing impressive desire and commitment to get to the Final. In the end it was Wolfson Hillel and Sinai who found themselves competing to win the Year 5 Netball Title. The game was action-packed with both teams creating good attacking chances with plenty of goal-scoring opportunities. However, it was Wolfson Hillel who were the more clinical in taking their chances and they won the game to claim the winners' trophy. The afternoon finished with a sporting medals ceremony to both finalists and the trophy was awarded to the victorious Hillel side.
Maccabi GB School Sports Coordinator, Alex Elf, gave his thoughts on the afternoon's Netball Tournament, "Once again Maccabi GB delivered another successful School Sports Tournament for our Community's young people. These events are important in that they not only provide participants with a competitive, but fun, sporting environment, but they also plant seeds for friendships that will last for years to come. Well done to all the Schools for bringing so many teams, and Mazel Tov to Wolfson Hillel on their impressive win!"
See all the amazing photos from this tournament in the PHOTO GALLERY
For a full list of Community Schools Sports Tournaments and events visit www.maccabigb.org/programmes-events.