WOLFSON HILLEL NETS FIRST MGB SCHOOL SPORT TOURNAMENT TROPHY OF THE YEAR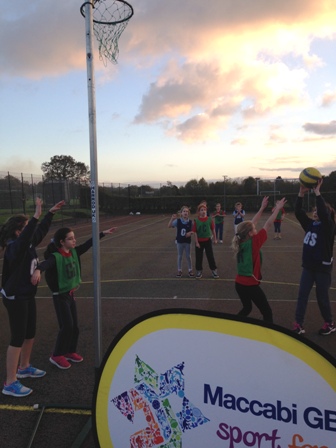 The first Maccabi GB Primary Schools Sports Tournament of the 2014/2015 Academic Year took place this week, with Wolfson Hillel claiming the title as Primary School Girls Year 5 Netball champions and, in doing so, kicking off their year in style.
Eight Primary Schools attended the event bringing fourteen teams to play. In total, over 120 girls took part in the day. The teams were separated into two group stages with each school competing in a round-robin, league format. The top two teams from each group advanced to the Semi-Final Stages.
Having developed their netballing skills from their schools and Maccabi GB's Sports Coaches, the players were confident in demonstrating their skills and it was clear they enjoyed competing in such an encouraging environment. It also helped that many of the girls' parents and supporters were creating a fantastic atmosphere from the sidelines.
After the exciting group stages and Semi-Finals it was Wolfson Hillel who found themselves competing to win the Year 5 Netball Title against Independent School, making their first ever appearance in an MGB Netball final. The game was exciting with both teams creating good attacking chances and there were plenty of goal scoring opportunities. It was Hillel who was the more clinical in taking theirs and they won the game to claim the winners' trophy. The afternoon finished with a sporting medals ceremony to both finalists and the trophy was awarded to the victorious side.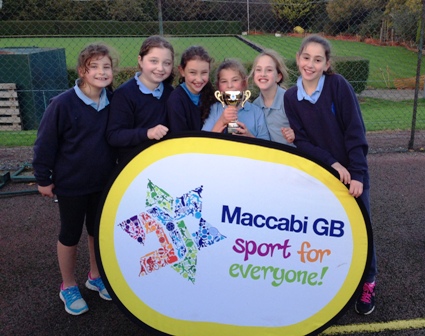 Maccabi GB's School Sports Coordinator, Alex Elf, gave his thoughts on the afternoon's Netball Tournament, "This has been a great start to the Primary Tournament Programme. It is very encouraging to see young, Jewish female players coming along with such enthusiasm to play sports – something we hope they continue for years to come. The atmosphere was fantastic throughout the whole afternoon and everyone involved has had a great time."
For a full list of Community Schools Sports Tournaments and events visit www.maccabigb.org/programmes-events