WORLD'S YOUNG JEWISH ENTREPRENEURS MEAN BUSINESS IN LONDON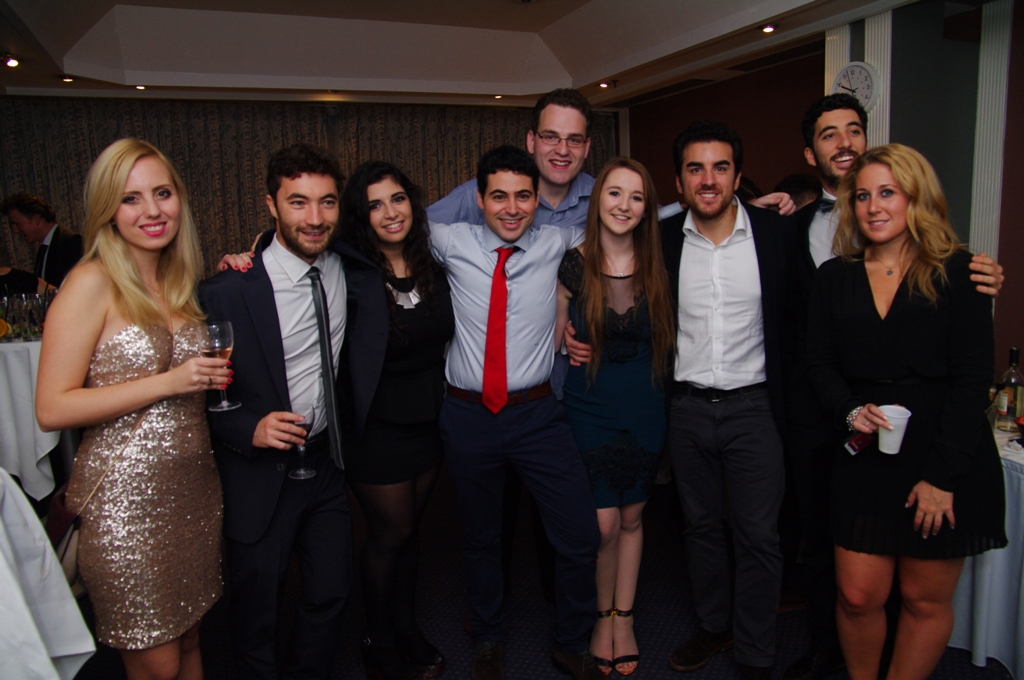 London is often seen as one of the top destinations in the world for young professionals and entrepreneurs – and this was highlighted last week as Maccabi GB hosted the European Maccabi Confederation (EMC) Future Leaders Forum (FLF) Young Professionals and Entrepreneurs Business Seminar in London.
Over 100 young people from countries including Germany, Gibraltar, Holland, Poland, Italy, Hungary, France and even as far afield as Israel, America and Canada, descended on England's capital for four days in the first event of its kind to be hosted by Maccabi GB. During their stay, the participants took part in networking sessions, swapped ideas and received talks from some of the brightest, Jewish names in the business world. These included Stephen Rosenthal, Head of Ads and Enterprise PR for EMEA at Google UK (who also hosted the talks in their Tottenham Court Road offices); MT Finance's Tomer Aboody; Vered Itzkovitch from Bank Leumi UK; Jamie Simon from Banana Split Events; Uber's Director of Communications for EMEA, Ben Novick; Credo's Chief Investment Officer, Deon Gouws; and Zeek CEO, Daniel Zelkind amongst others. As hosts of the event Maccabi GB's CEO, Martin Berliner, and Operations Manager, Ashley Lerner, spoke about the UK's largest provider of Jewish sport, and it's importance within the Community.
There were also talks and TED workshops from entrepreneur, Antonina Samecka; Lifecoach, David Baker; Motivational Speaker, Nigel Risner; and Nikola Chongarov – Bulgarian skier for their 2014 Sochi Winter Olympics team.
As well as the business element of the Seminar, which ran from 6th-9th November, there was also plenty of opportunities for the attendees to socialise with other Jewish peers from around the world with a Shabbat dinner, cocktail party and even a sightseeing tour of London.
Kayla Bacher, from Maccabi Canada, spoke about her experiences at the Seminar, "The seminar was amazingly organized and well thought out. There was a perfect mixture of lectures, workshops and time to mingle with other Jewish peers from around the world…not to mention an incredible panel of speakers. It's truly moving to see such a tight knit group of young, professionals that exemplify the importance of community and Jewish pride. This seminar has inspired myself, as well as the other members who attended, to return home eager to build and support a similar forum at home."
European Maccabi Confederation Chairman, Motti Tichauer, explained the reasoning behind putting on the event, "Our mission is to develop the next generation of Jewish Leadership in Europe and Worldwide using the Business Seminar in London and the continuous Future Leaders Forum Programme as the platform to achieve this."
Rob Cohen, Future Leaders Forum Coordinator, said, "These four days were truly inspirational, educational and motivational. The key factor was that this was an International Seminar, which connected young leaders of the Maccabi World and I am so proud we were able to host it in London".
Asaf Golan Golinsky, European Maccabi Confederation Shaliach, added "It was an absolute honour to have been part of such a special event and help create an international FLF Seminar for the next generation of Maccabi Leaders worldwide."
Maccabi GB Chairman, Michael Ziff, gave the final word on the Seminar, "It gives me great pride to attend this event and welcome not only the EMC and the FLF, but young, Jewish people from around the world who have made a concerted effort to fly to England in a show of Jewish solidarity. This Seminar is about more than business – it a platform for inspiration; for Jewish leaders to see what each other is doing in their TO's [Territorial Organisations] and use it to make a difference within their own respective communities".
Maccabi GB would like to thank those who helped organise and run the event, Seminar partners MT Finances and Sunrise Brokers; all the companies and individuals who were sponsors or who gave their time to act as speakers and, of course, off those who flew in from around the world to attend.
For more information please visit www.maccabigb.org or call 0208 457 2333.
See all the great photos from the EMC FLF Business Seminar Cocktail Party reception in our Photo Gallery