YOUNG, INTERFAITH LEADERS GRADUATE FROM ALAN SENITT COMMUNITY LEADERSHIP PROGRAMME 2016

Last night, The Alan Senitt Memorial Trust hosted the graduation ceremony for the Alan Senitt Community Leadership Programme 2016. The graduation ceremony marked the end of the eight-month-long Programme, which is managed and facilitated by Streetwise - a partnership project between the CST and Maccabi GB - and was held at the Watersmeet Theatre, Rickmansworth.
The ceremony was attended by parents, teachers, head teachers, and other supporters of the Programme. Representatives from each of the participating schools, Ayesha Community School, Copthall Girls School, Guru Nanak Sikh Academy, Immanuel College, JCoSS, Nower Hill High School, Watford Grammar School for Boys, Yavneh College and spoke on behalf of their group, introducing the Community Projects, which they had been working on since the start of the academic year, and the benefits they gained from being a part of the course.
Attendees also listened to an inspirational talk given via video by Labour MP for Liverpool Wavertree and Shadow Minister for mental Health, plus a patron of the Alan Senitt Memorial Trust, Luciana Berger. She spoke about her time growing up with Alan and ended by giving the graduates advice for the future, "It's so important that you grab every single opportunity and you really do all that you can to make a difference in the places we live".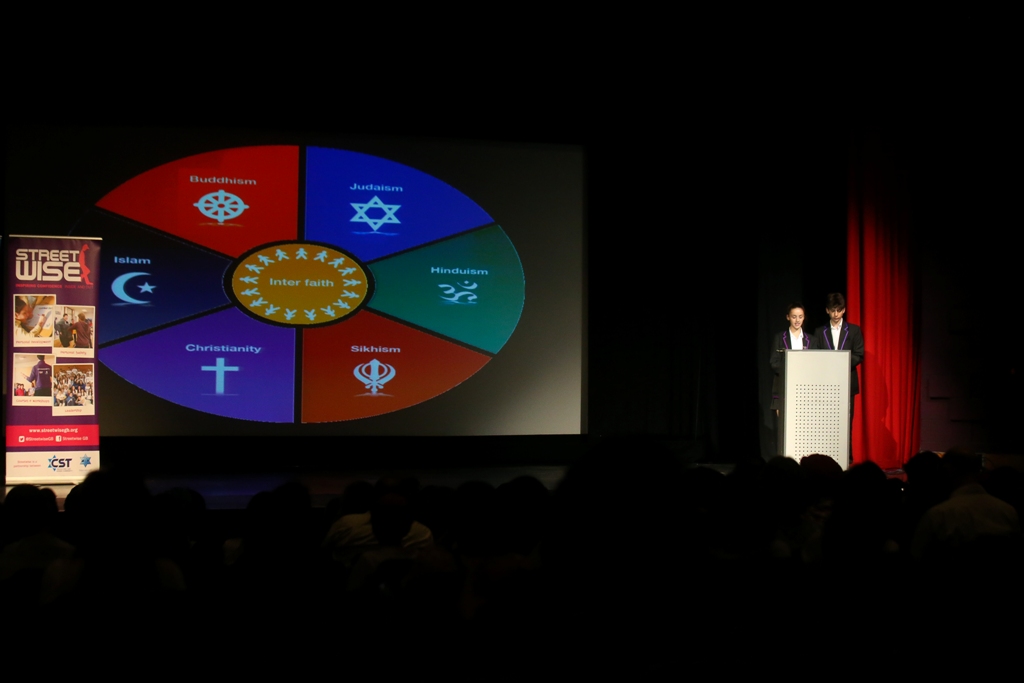 Two participants present for JCoSS

Emma Senitt, Chair of the Trust, spoke about the aims of the Alan Senitt Leadership Programme: "In life we all have people who have inspired us to do more and be more. My brother Alan was and still is my motivation and inspiration and I hope through this programme we have passed on his inspiration to you.
It is through schemes like these that we hope to identify, nurture and seed local communities with tomorrow's generation of leaders. If your actions inspire others to dream, learn, do and become more, you are a leader and I believe these are all things you have all achieved in the past months, nothing great was ever achieved without enthusiasm and that is why this programme and your projects have been so successful."
She ended with these rousing words, "Don't limit yourselves, leaders aren't born they are made, and they are made through hard work, determination and belief - belief in themselves."
Nathan Servi, Streetwise Manager, spoke about this year's crop of young graduates, "I hope that for [the graduates] of the Alan Senitt Community Leadership Programme, this will only be the beginning of their lives as leaders. Just because the programme is over it does not mean they have to stop learning about different cultures, and giving back to their communities. Their journey as leaders begins today, and knowing that they all have so much to offer, I'm sure that we will see many of them again as leaders of the future."
Now in its eighth year, the Alan Senitt Community Leadership Programme brings young participants from interfaith schools together to receive masterclasses, workshops and seminars from industry experts in order to conceive and plan influential projects which could change their Communities for the better.
To find out more about the Trust or to support its efforts to train more leaders of the future please visit www.alansenitt.org. More information on Streetwise can be found at www.streetwisegb.org.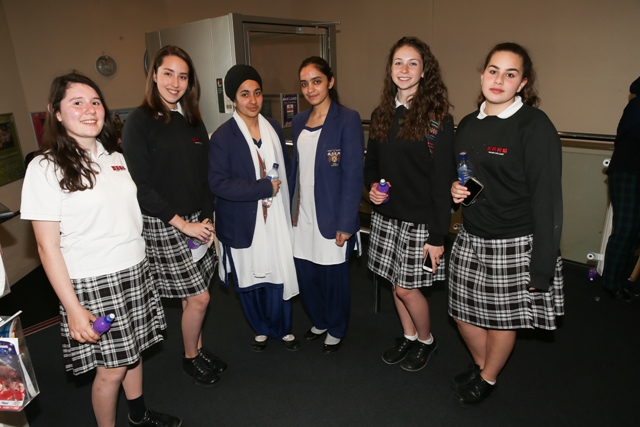 The Programme excels at bringing young people of all faiths together