YOUNG PARTICIPANTS READY TO TAKE THE LEAD IN THE COMMUNITY FOLLOWING LEADERSHIP BY STREETWISE GRADUATION
With Sport England releasing a recent study highlighting a dip in the number of people participating in sports, the 'Leadership by Streetwise' Programme once again bucked this trend as they hosted their final two Residential Weekends for the 2015/2015 year, with 50 of their participants now graduated – and nationally-accredited – Sports Leaders.
The 'Leadership by Streetwise' Summer Seminars, held in Wellingborough, Northampton, and Elstree respectively were the culmination of 12 months of training, run by Streetwise and facilitated by Maccabi GB. It is nationally-accredited by Sports Leaders UK and saw participants take part in assessments, 'Hands-on Days' and practical sessions to develop their sporting and general leadership skills. There was also a vast range of programmes aimed at exploring the participants' Jewish Identity, their relationship with Israel and, of course, to meet other young, Jewish peers in a social setting.
The year-long course, which began in September 2015, had the young people working with a number of differing demographics across the Community including young people, those with learning difficulties and elderly care residents. The Leadership participants learnt how to plan, create and run their own sports & activity sessions so that they can run clubs, teams and classes as potential future leaders within the Jewish Community.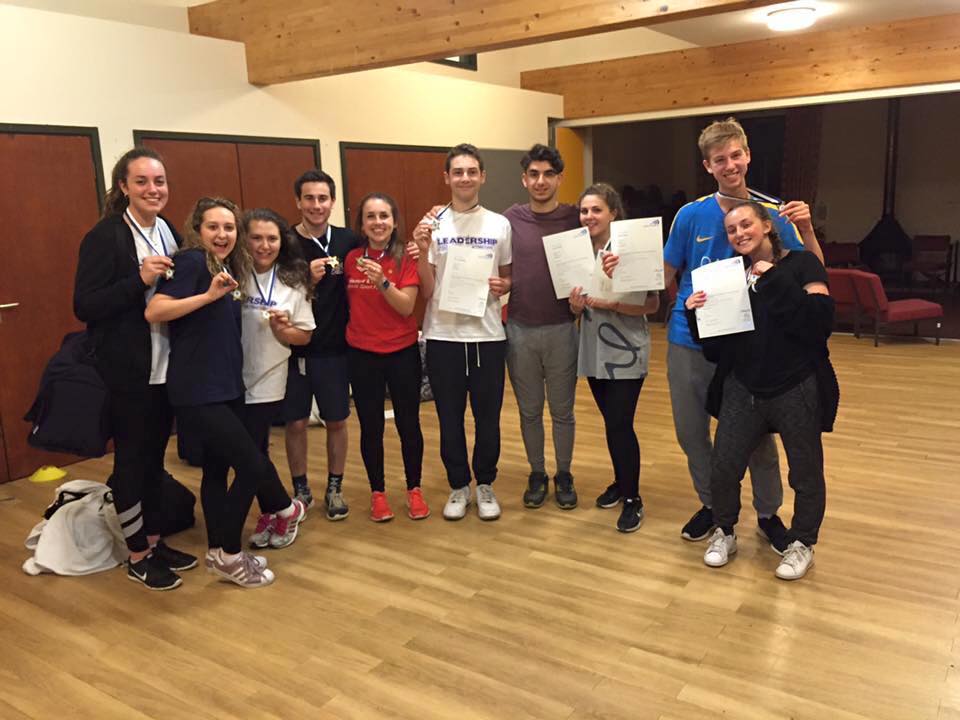 One Level 2 graduate from this year's programme reflected on the most recent weekend saying "The previous leadership weekend was an exciting one not just for the participants, but for the new Tzevet which included many familiar faces of participants whom were nearing the end of their leadership experience. The dedication and professionalism of this new Tzevet truly epitomised exactly what leadership is really all about, as they showed the ability of the programme to transform young boys and girls into future leaders, and speaking for all of the participants, I can confidently say that we all look forward to following in their footsteps and applying our leadership skills to be able to do the same."
The Programme's Manager, Yvie Curtis added, "The weekend was a great way to end the Leadership by Streetwise year. The leaders immersed themselves into all aspects of the programme, from celebrating Shabbat, learning about Sports Leadership, building on their teamwork and communication skills - our leaders took advantage of every opportunity we threw at them. It was also a special weekend as our oldest leaders took a more senior role on the weekend which included planning and delivering the seminar's activities. The progress our Leaders have made this year is hugely noticeable and I am looking forward to helping them continue on their journey in future years."
Participants came away from the course with a 'Sports Leaders UK' qualification – a nationally-recognised and externally accredit of the 'Leadership by Streetwise' course.
For more information about the Streetwise Leadership programme please contact yvie@streetwisegb.org or visit www.maccabigb.org/leadership