Young Professionals get it right at Quiz Night
Maccabi GB (MGB) – the key provider of Jewish sporting education, social, health & wellbeing activities in the UK - held its first Young Professionals event on Wednesday evening which saw over 100 people attend.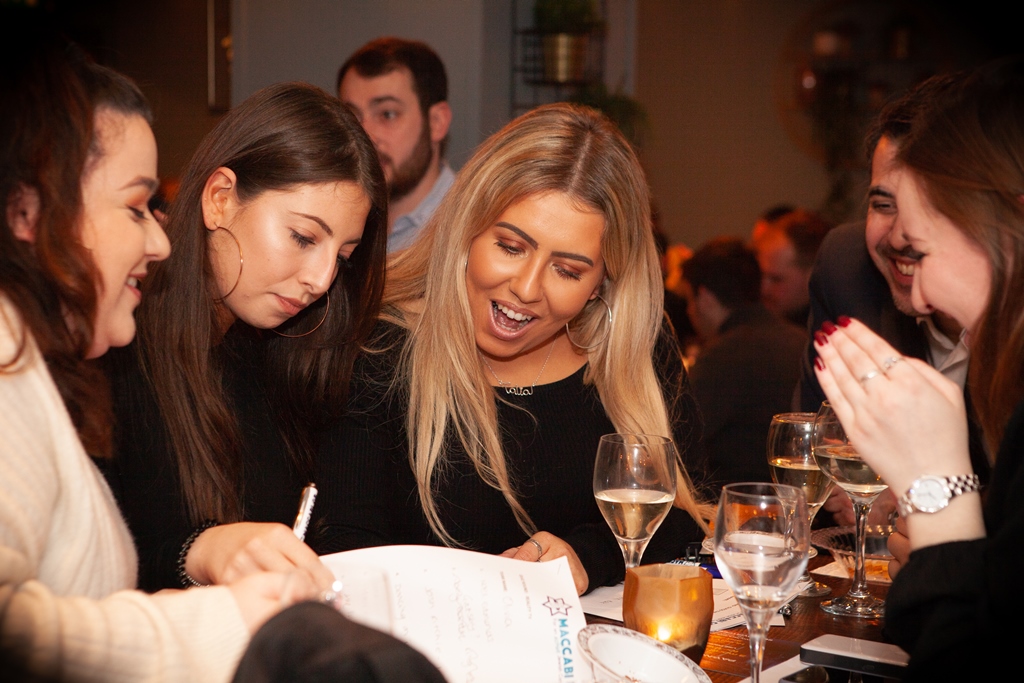 The sold out Quiz Night, held at a central London venue, welcomed people from across the Community including past Maccabi GB programmes and events participants such as Leadership, School Sports, International Events and Football Leagues, allowing them the opportunity to connect with friends, teammates and the Organisation in a social setting.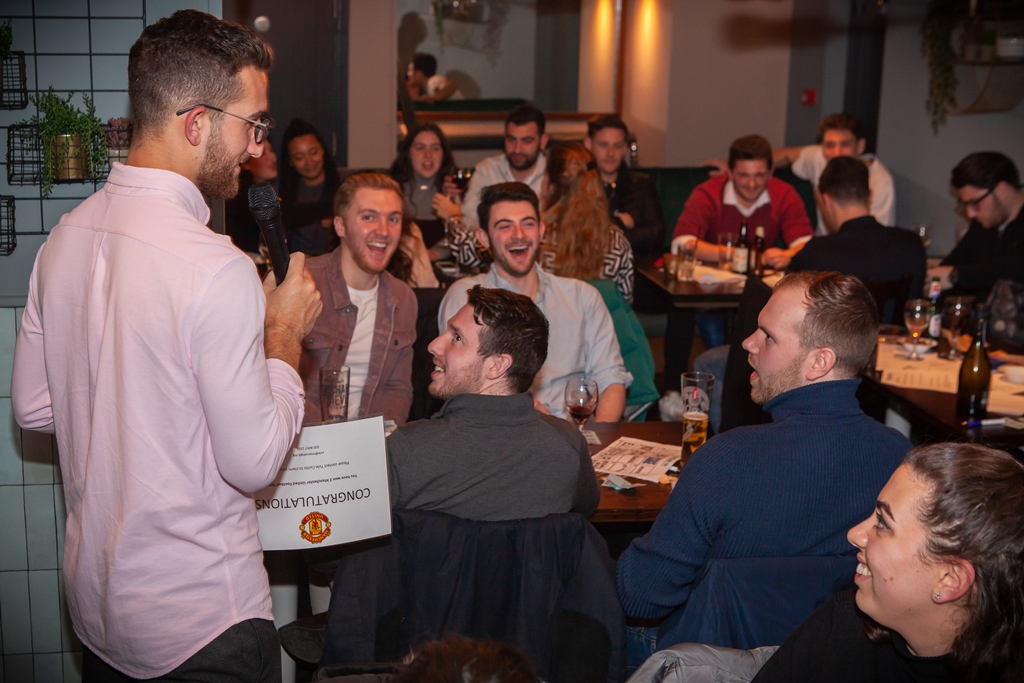 Whilst the event's main objective was to engage with the young professional audience, the Quiz Night is expected to have raised a brilliant £1,000 for the Organisation.
Sammy Kingston, Maccabi GB Young Professionals Chairman, said, "We are so happy with how the first event for our new Committee went tonight. The event was sold out with a week to go, which is a huge achievement in itself. We managed to highlight some of the special work that Maccabi GB does to impact the lives of young, Jewish people from across the Community. Everyone was enthusiastic and really made it a great evening to remember."
Maccabi GB Event Coordinator, Stacey Abendstern continued, "There was a real buzz in the room and we're grateful to everyone involved including our wonderful committee and Event Sponsors Fit Club Studios in making this happen. It was also a brilliant opportunity to raise funds for the Organisation."
Maccabi GB Youth Engagement Manager Yvie Curtis, "It was a great night which allowed us to connect and re-engage with the young professionals in our Community and we look forward to hosting another Young Professionals event in the near future."
For more information on Maccabi GB please visit www.maccabigb.org or call 0208 457 2333.
For more information about Maccabi GB Young Professionals, please contact stacey@maccabigb.org or yvie@maccabigb.org