An evening in with Nick Bitel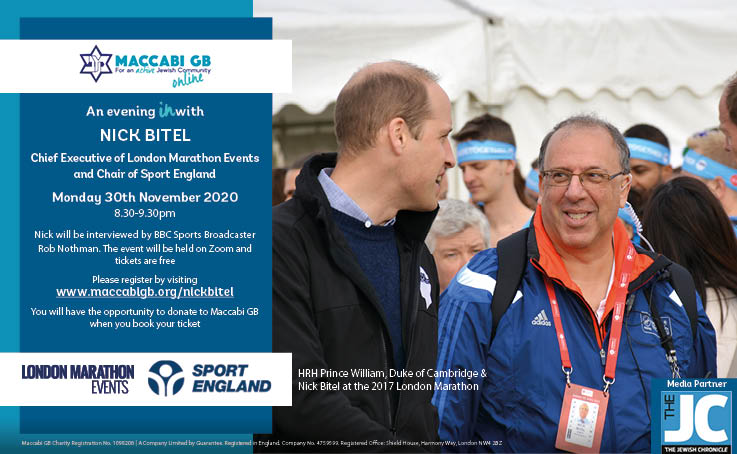 *Tickets have now sold out for this event*
Join an exclusive evening in with Nick Bitel, Chief Executive of London Marathon Events and Chair of Sport England. Don't miss your chance to hear all about Nick's diverse career including being a qualified solicitor, a member of the World Athletics Development Commission, former Vice-Chair of Wigan Athletic FC and many other roles.

Nick will be interviewed by BBC Sports Broadcaster Rob Nothman.
Nick Bitel has been the Chief Executive of London Marathon Events since July 1995 which, as well as staging the iconic London Marathon, also puts on other events including the world's largest cycling festival, RideLondon. The London Marathon has had over 1 million finishers and it and its runners have raised over £1 billion for charity.
In April 2013 he was appointed by the Prime Minister as Chair of Sport England the arm's length body charged by the Government with promoting grassroots sport. Its iconic This Girl Can campaign has been credited with encouraging hundreds of thousands of women to take up sport.
A qualified solicitor, Nick also continues to act as consultant at Kerman & Co Solicitors and has represented a number of leading sports events and organisations including The Wimbledon Championships, Ryder Cup, PGA European Tour, UEFA, Rugby Football Union, Chelsea FC and the England and Wales Cricket Board.
Nick is currently a Board Member of UK Sport, a trustee of the Wimbledon Foundation and a Member of World Athletics Development Commission.
He is a previous Chair of the Sports Rights Owners Coalition and of the British Association for Sport and Law. He lectures in Sports Law at Universities in the UK and USA.
Nick was also the Vice Chair of Wigan Athletic FC for a number of years.
Media Partner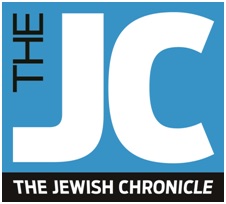 You will have the opportunity to donate to Maccabi GB when you book your ticket.