Would you like to be part of Maccabi GB?
From Coaches to Fundraisers, Events Co-ordinators to Streetwise Project Workers, we are regularly on the search for outgoing, eager and dedicated individuals who can make a difference to our company and within the community.
Below you will be able to find our latest vacancies
Sports Sessional workers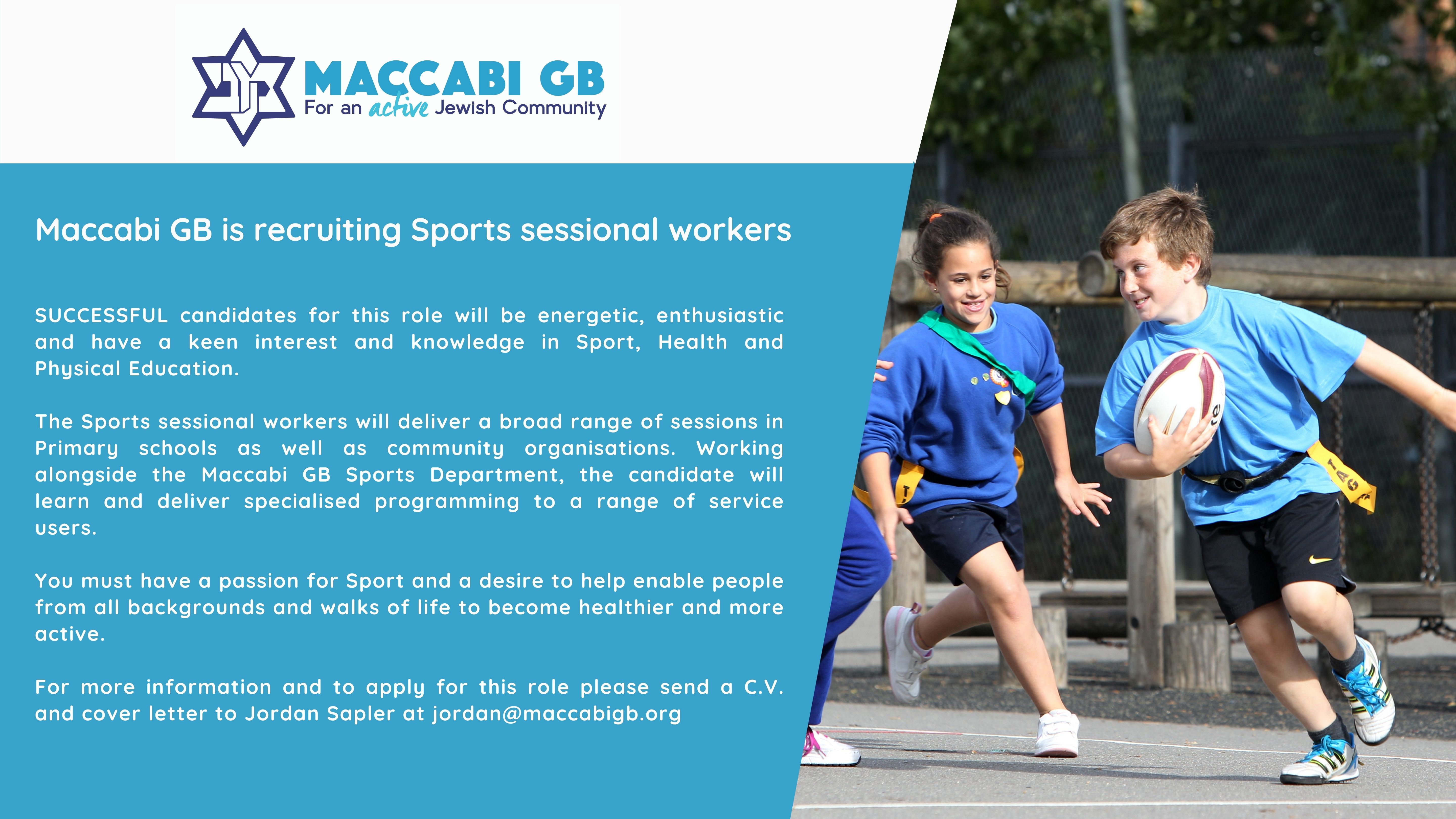 Successful candidates for this role will be energetic, enthusiastic and have a keen interest and knowledge in Sport, Health and Physical Education. For more information and to apply for this role please send a CV and cover letter to Jordan Sapler.
Apply here