The Maccabi GB Sports Awards 2019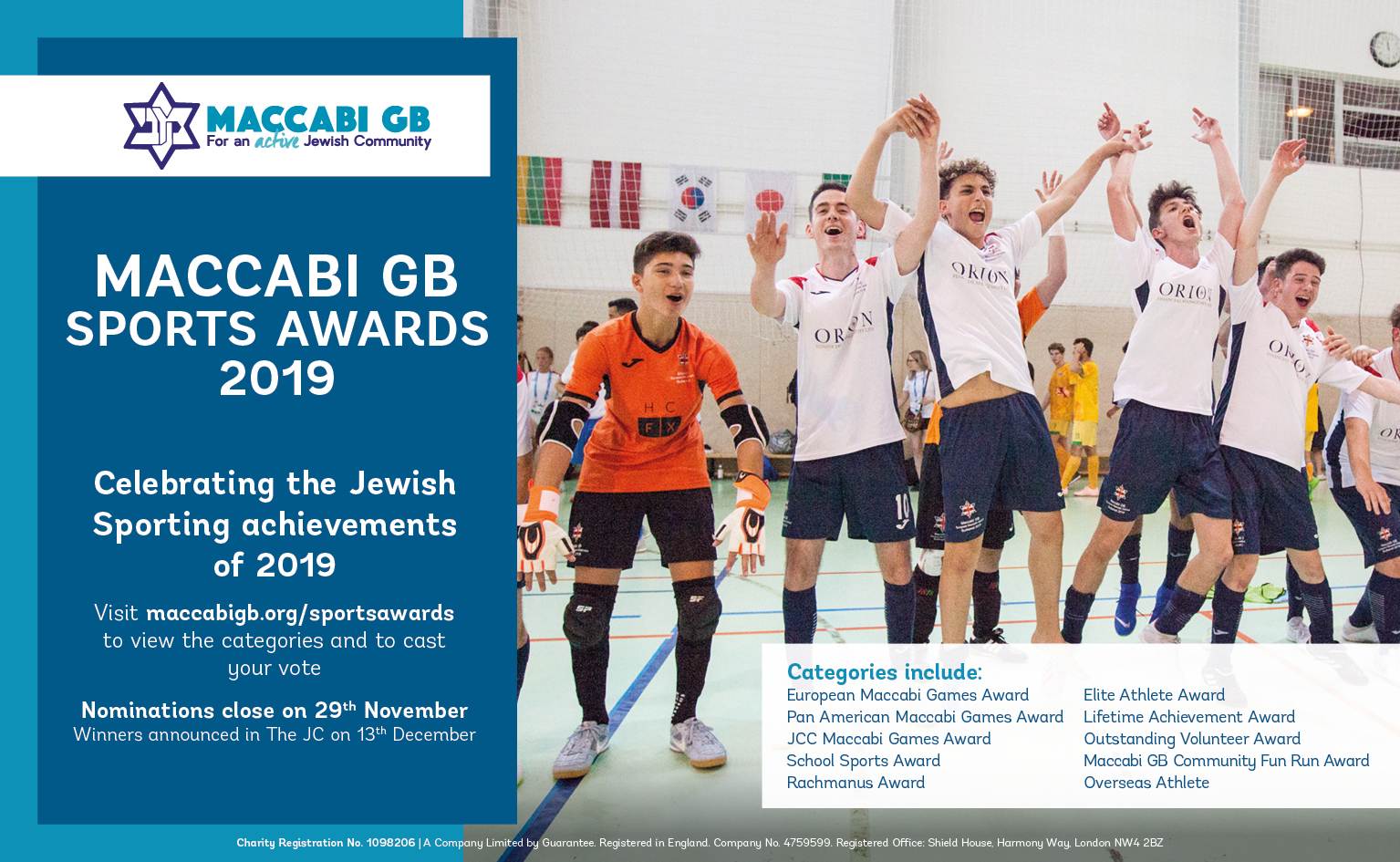 2019 has been a incredible year for Jewish sport.
The athletes have done their part. Now it's YOUR turn to make a difference by nominating your chosen sports person(s) or team(s) to triumph in the Maccabi GB Sports Awards 2019.
The Maccabi GB Sports Awards will be determined by an online nominating system, with a judging panel selecting the finalists (and winners, of course) announced at the end of the year via our website, Social Media and Jewish press.
Click here to view a full list of categories.
WINNERS ARE SELECTED BY A PANEL OF JUDGES INDEPENDENT OF ANY SPORT/TEAM, NOT BY NUMBER OF VOTES ON AN INDIVIDUAL/TEAM.
FILL OUT THE FORM BELOW TO NOMINATE