Summer of Sport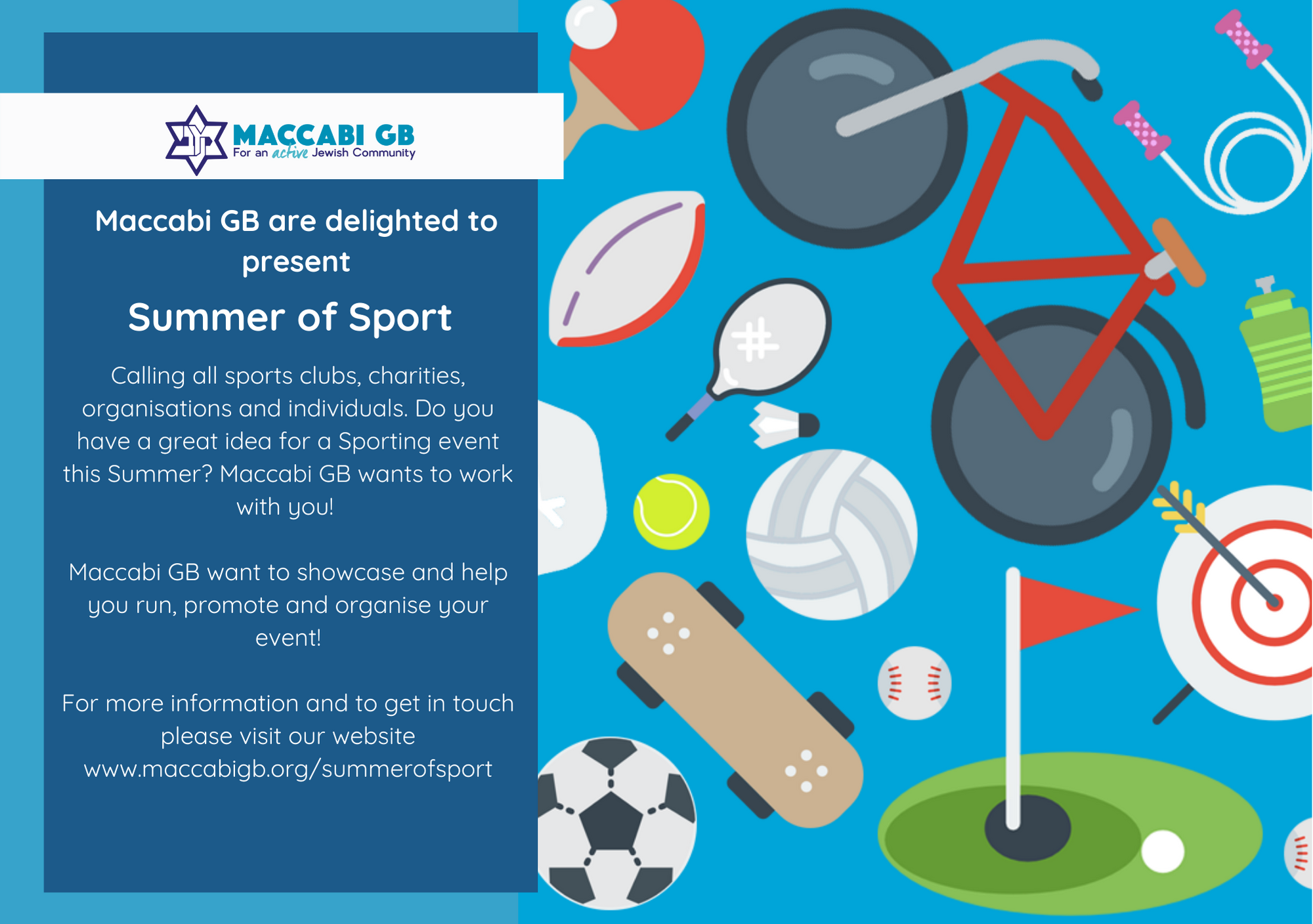 Have you always wanted to run a sports camp or event for the community but never been sure where to start? The Maccabi GB Summer of Sport will be the perfect place to start. This Summer Maccabi GB want to assist you in running your own event for the community in the sport or exercise of your choice. Whether it's a brand new Racquet Sports club or a one off Rounders match we can help.
All you need to do is to fill in the below application form (please note that not all applications will be successful but the more information you get the higher chance that it will be chosen)
Click here to apply
Disclaimer - Please note that by sending in the application form you are agreeing that you will take responsiblity for the running of the camp on the days chosen, you will also be responsible for covering any costs of the activity (this can be made back by the participants paying an entry fee) and recruitment of participants. Maccabi GB can assist in the lead up to the event but not on the day.