UJIA Birthright in partnership with Maccabi GB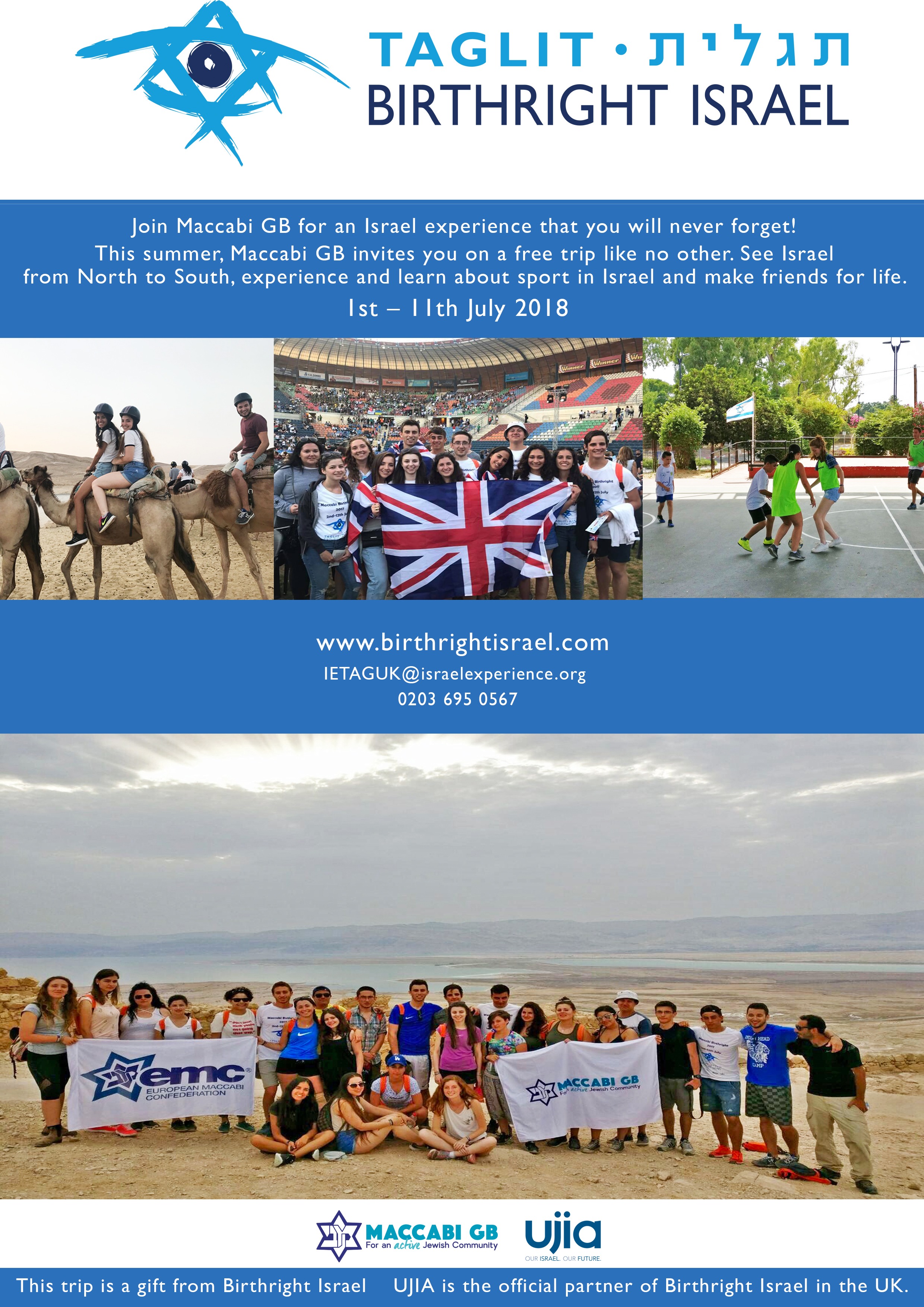 Join Maccabi GB for an Israel experience that you will never forget! This summer, Maccabi GB invites you on a FREE trip like no other.
See Israel from North to South, experience and learn about sport in Israel and make friends for life. This exclusive trip allows you to spend 10 days with other young people from all over the world.
Be active, explore Israel and make unforgettable memories with Maccabi GB this summer.
Click here to register from the UK.
Click here to register from Ireland.
For more information, please contact stacey@maccabigb.org or call 020 8457 2333.