Education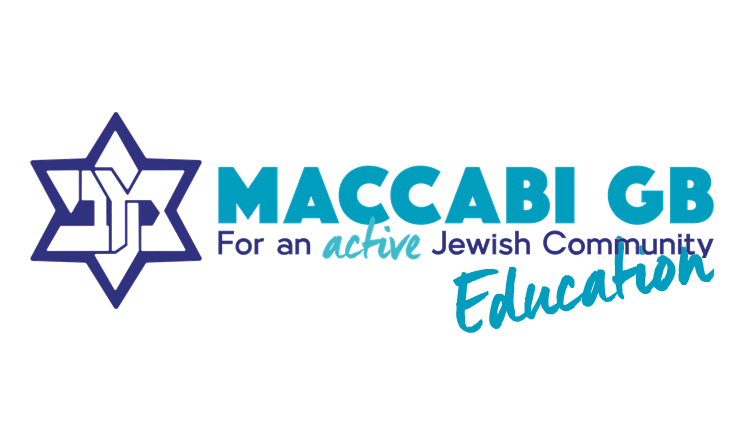 Maccabi GB Education Department
Over the last ten years, Education has become core to the Maccabi GB programme; with over 36,000 primary and secondary school students reached on a yearly basis, it is apparent that Maccabi GB's efforts in developing informal education project has been a huge success.
With topics ranging from anti-bullying, online safety, relationships & sex education, discrimination and leadership (amongst many others), Maccabi GB aims to empower and inform young people, giving them the skills and tools necessary to lead healthy lives whilst taking a leading role in tackling injustices of all types.
Maccabi GB's education projects have formed partnerships and relationships both within and beyond the Jewish Community, creating a network that supports its ongoing education development and enabling up-to-date and current themes to be explored in the classroom.
Streetwise, the leading informal education project in Jewish schools and Stand Up!, the award winning anti-discrimination project in mainstream schools are both operating across Great Britain, bringing innovative and creative methodologies to young people within the school setting.
Through these, and many other educational projects, the engagement with the individual is central focus of the work of Maccabi GB. Our Leadership programmes train over 200 young people each year, creating the future leaders of the community. We engage children from the age of 4 through our PE and Streetwise programmes, develop their skills through our Streetwise and Stand Up! programmes in Secondary schools. Our Leadership graduates become our lay leaders, managers, coaches, staff members; It is this conveyer belt system that makes the education work of Maccabi GB so varied and yet so unique.


Streetwise
"Streetwise works nationally with Jewish schools and Community organisations, enhancing the personal safety and personal development of young Jewish people to support their physical, and emotional wellbeing. We are proud to be 'leading informal education' in Jewish schools across Great Britain.
A partnership project between Maccabi GB and CST, Streetwise was first established in 2005 with the aim of offering young Jewish people a variety of personal development and personal safety programmes; since, it has engaged 260,000 young people. With the ongoing support of its parent organisations, Streetwise has grown and developed, today delivering a broad educational curriculum in over 65 Jewish Primary and Secondary schools, as well as over a hundred communal organisations and youth movements.
Streetwise reaches over 25,000 young people each year, engaging them in informal education sessions based on the National Curriculum subjects of PSHE (Personal Social Health Education) and RSE (Relationships & Sex Education), supported by and in partnership with a number of national organisations and educational charities. A broad Personal Safety provision aims to teach young people street awareness, basic self-defence and Krav Maga techniques. The informal nature of Streetwise's sessions enables an instant connection between facilitators and young people, creating a safe space to discuss sensitive topics in a fun and informal environment, guided by the facilitator's in-depth knowledge and ability to engage.
Streetwise delivers key campaigns throughout the academic year, from bringing bespoke Online Safety education to over 6,000 young people in February to a dynamic and engaging Anti-Bullying programme in November, both in line with National Awareness campaigns. The Year 6 Transition programme provides a safe and vital element to the important journey in a young person's education and thebroad range of Relationships & Sex education programmes encourage and informs young people in a safe and informal environment, always in accordance with the Jewish ethos of the school. Our Personal Safety theory and practical curriculum was developed by the CST Training department and is delivered to hundreds of young people in secondary schools, improving their confidence, street awareness and self-defence techniques.
Through these topics, Streetwise continues to be leading informal education, empowering and advising young people in a safe and informal environment, giving them the skills, knowledge and confidence to make educated positive decisions.
"We have been using Streetwise for years and they are marvelous with the children and produce excellent materials and give sound advice" (Claire Simon, Headteacher, Bury & Whitefield Jewish Primary School)
For more information please visit www.streetwisegb.org or phone 020 8457 2331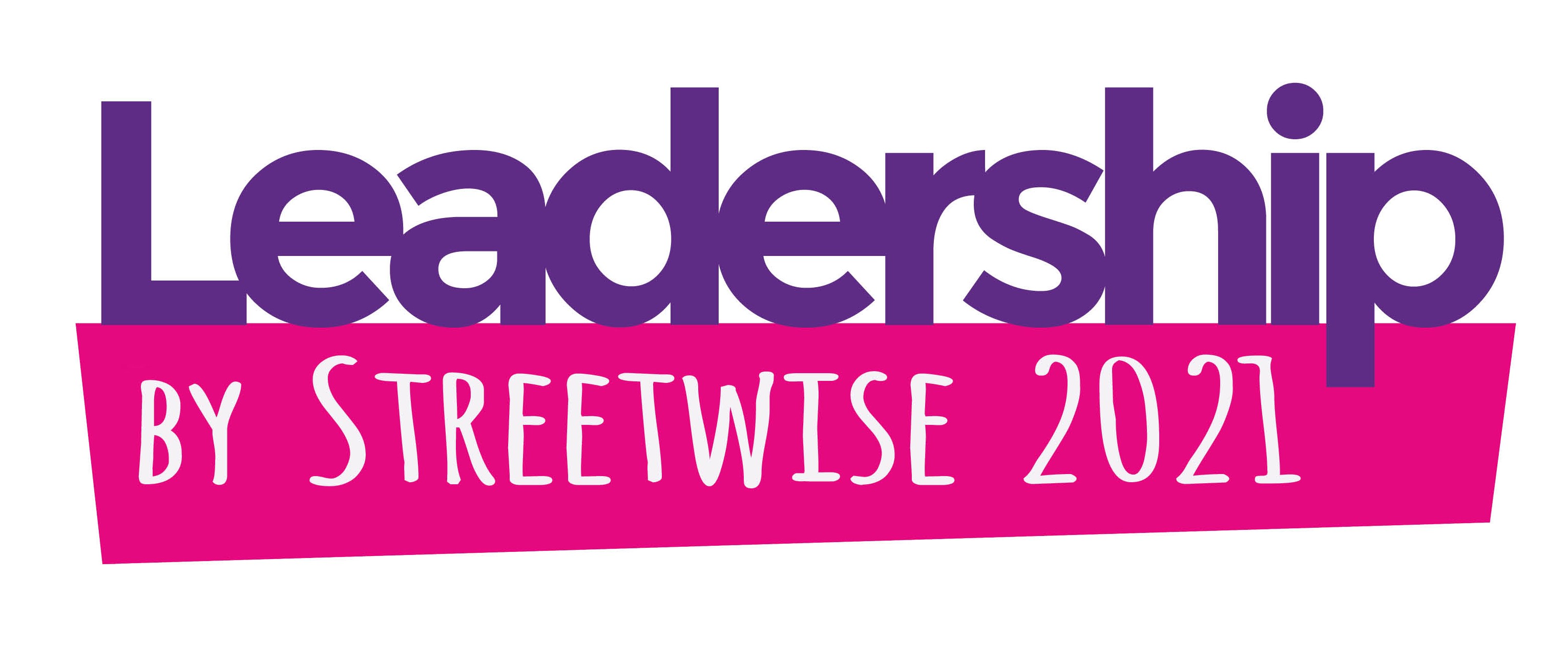 Leadership by Streetwise
Leadership by Streetwise is a unique Sports Leadership programme accredited by Sports Leaders UK. The four-year programme engages 100 participants and their Bogrim (graduate leaders of the programme) each year. |Over 50% of Leadership participants were engaged as athletes or managers in International Maccabi Games or in other voluntary or professional communal positions following graduation from the programme.
Leadership participants receive qualifications and skills needed to lead sports sessions, coach teams and run sporting events, inspiring the Community through their passion for sport. The programme comprises of two residential weekends, the first in November/December and the second in March. The Residential Weekends are a fantastic opportunity for the participants to meet new people and make friends from all over the UK, learn about Israel and Judaism, enjoy a vibrant Shabbat atmosphere and have an amazing time away.
Leadership by Streetwise creates a pathway into the organisation for young people. Graduates from the programme go on to become Streetwise facilitators, Maccabi GB Staff Members, Managers/Coaches at International Games, Board members and more!
Our Youth Engagement creates personalised pathways for individuals to learn, develop and experience differently through our organisation. We are able to offer roles and opportunities in sports, education, events and more. Our Young Professional Committee hosts events for 21 – 35 year olds in the community whilst undergoing event management training and leadership training themselves.
Our programmes open many doors and possibilities to our participants. We host European Jewish Identity trips for young people to learn about European Jewry, their heritage, and meet their Jewish peers from another city. In 2019, Leadership by Streetwise took 11 16- 18 year olds to Budapest.
"The trip to Budapest was full of all sorts of amazing experiences. We learnt facts about Jewish history, culture and discrimination in Hungary (visiting two synagogue and various sites), all of which was cleverly linked to topics relevant today/our lives, provoking thought and consideration of the parallels between life here and there. Drawing further comparisons, we got to meet and speak to members of the Maccabi Hungary delegation. Their stories were fascinating and it was incredibly eye-opening to see just how much the organisation can bring people together, no matter where they're from. I had a fantastic time learning about and enriching my Jewish history while in a fun and friendly environment. Massive thank you to all those who made the trip possible, roll on next year!!!"
(Minnie Freed – Year 12 - Attended Maccabi Youth Games 2018 and Jewish Identity Trip to Budapest 2019)
For more information please visit www.maccabigb.org/leadership or phone 020 8457 2331.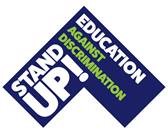 Stand Up! Education Against Discrimination
Stand Up! Education Against Discrimination was launched in 2017 to provide anti-discrimination education, with a focus on antisemitism and anti-Muslim hate, to young people in mainstream schools. In its first four years, the interfaith project delivered sessions to over 35,000 students across the United Kingdom. All of the sessions delivered are offered free of charge.
Through interactive workshops and drawing on the unique knowledge of many partners in the hate crime field, Stand Up! seeks to empower young people to act against all forms of discrimination, racism, antisemitism and anti-Muslim hatred, whilst developing their sense of social responsibility to their local communities and British society as a whole.
Initially set up with support from the Ministry of Housing, Communities and Local Government (MHCLG), Stand Up! combines Maccabi GB and Streetwise's experience in delivering personal development sessions to thousands of young people, with CST and Tell MAMA's respective expertise in recording and combating antisemitism and anti-Muslim hate. The programme is currently funded by the Mayor's Office for Policing And Crime (MOPAC), the Betty Messenger Charitable Foundation, MHCLG and Facebook.
In 2018, Stand Up! began managing the Alan Senitt Upstanders Leadership Programme (ASULP). Through interfaith leadership training, 100 students from ten participating schools in London learn to create, develop and deliver social action projects with a focus on anti-discrimination in their schools and communities. The programme teaches students leadership skills through in-school seminars. The ASULP acts as an ambassador's course for the Stand Up! project, developing the leaders of tomorrow and giving participants the skills necessary to implement real social change in their local communities. The schools who take part are a diverse range of state, private, faith and non-faith schools, giving students an opportunity to cross boundaries, meet and get to know others.
"In these difficult times, it is vital that pupils know how to challenge discrimination and where to go for help if necessary … some pupils may unintentionally cause offence to people of other cultures, and this is a reminder to us all to be more careful when we express ourselves. All schools would benefit from this programme" (Teacher Training Participant, May 2020).
For more information please visit www.standupeducation.org or phone 0208 907 1779.