Yellow Candle UK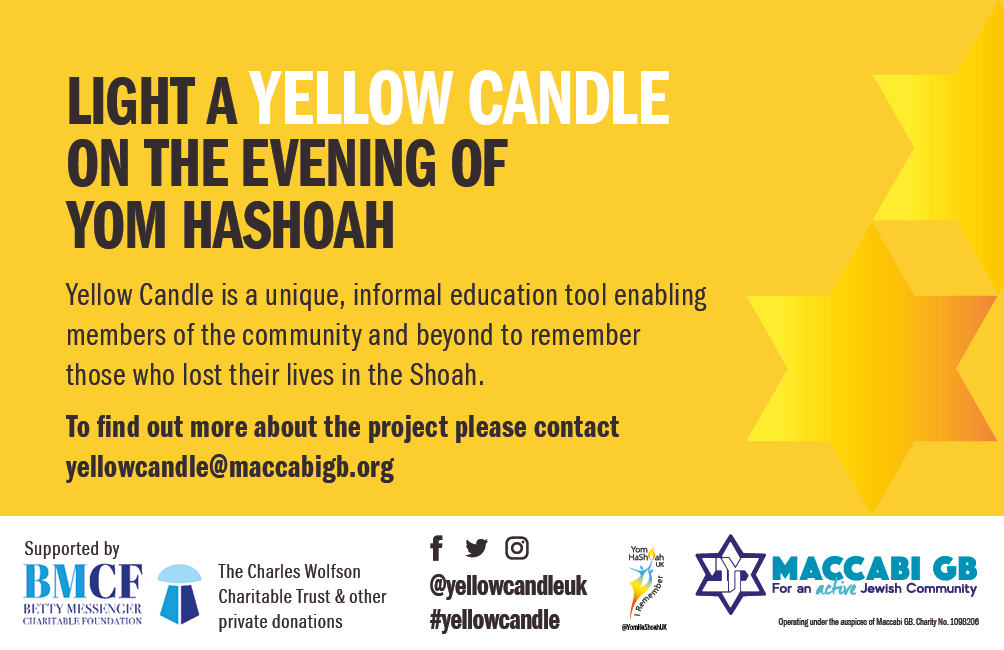 The Yellow Candle Project is set to engage members of the community for a fourth year with 100,000 being distributed across communal organisations.
In 2019, people across the UK and beyond took part in the initiative by posting a photo of their lit Yellow Candle on social media using the #yellowcandle and tagging the page Yellow Candle UK. Yellow Candles were also lit by leading figures in politics, sport and entertainment including Prime Minister Theresa May, Leader of the Opposition Jeremy Corbyn, Home Secretary Sajid Javid, Minister for Faith Lord Bourne, Luciana Berger MP, Rabbi Lord Jonathan Sacks, Lord Alan Sugar, Ambassador of Israel Mark Regev, Matt Lucas, Martin Lewis, and Stacey Solomon all posted pictures on their social media accounts which was seen by millions of people.
The candle comes with the name, age, date and place of death of a victim of the Holocaust. The youngest victim being remembered is 1-year-old and the eldest is 82.
Candles were first distributed across the UK in 2017 and with Maccabi GB now managing the distribution and organisation of the project, a fundraising campaign is well underway to help ensure the victims are remembered.