Would you like to be part of Maccabi GB?
From Coaches to Fundraisers, Events Co-ordinators to Streetwise Project Workers, we are regularly on the search for outgoing, eager and dedicated individuals who can make a difference to our company and within the community.
Below you will be able to find our latest vacancies
School and Sports Coordinator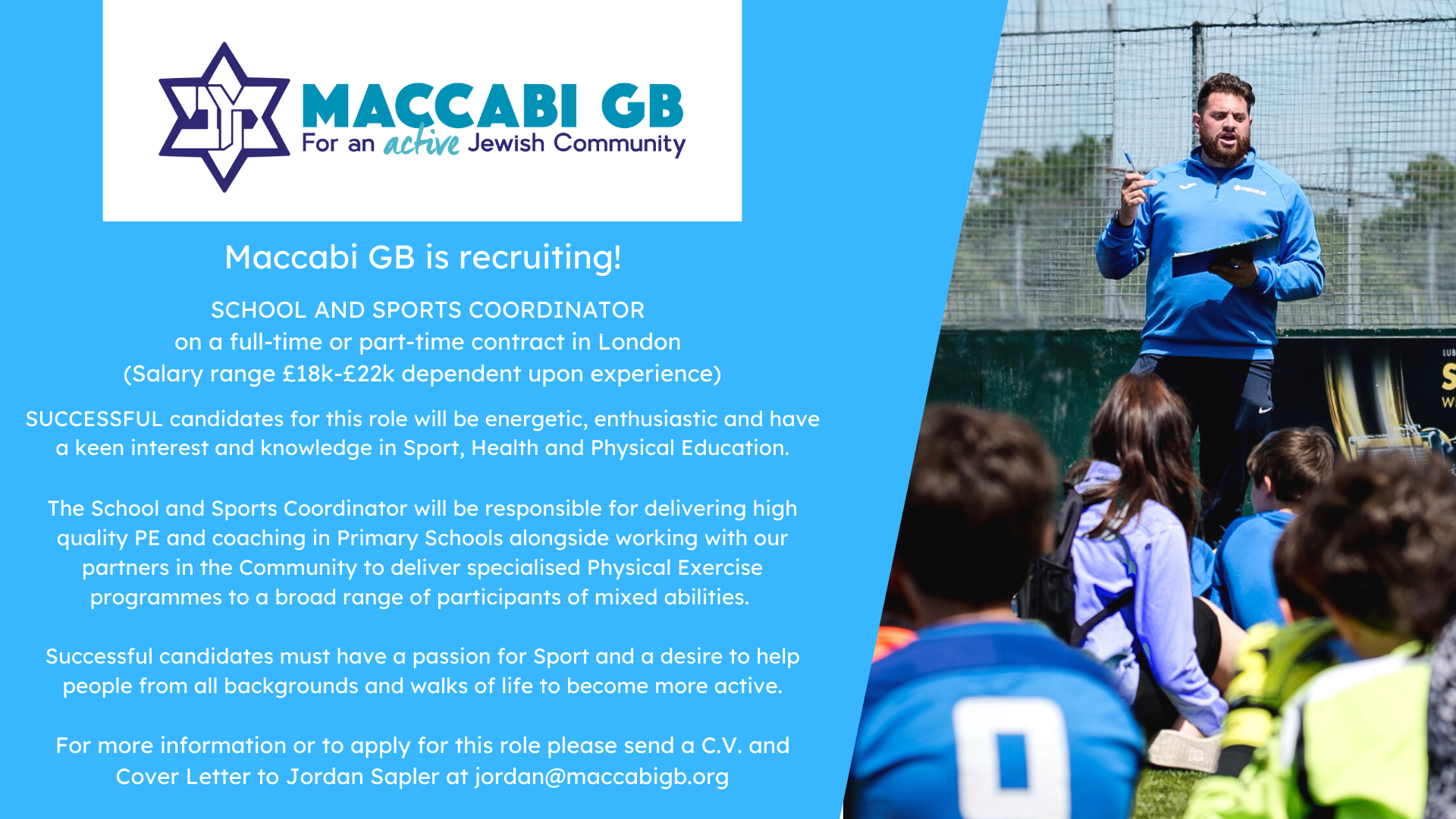 The School and Sports Coordinator will be responsible for delivering high quality PE and coaching in Primary Schools alongside working with our partners in the Community to deliver specialised Physical Exercise programmes to a broad range of participants of mixed abilities.
Successful candidates must have a passion for Sport and a desire to help people from all backgrounds and walks of life to become more active.
Read the full job description here
Apply here